Host Jayne Brown Hits a Milestone

July 20 marks Jayne's 20th year at QVC. On one of the sunniest days of summer, Jayne is in her backyard with her grand-dog (her daughter's dog) and a sliver of free time to talk about her two decades as a QVC host. All interesting journeys start with an idea, and Jayne's story is no different. Her idea was a job change.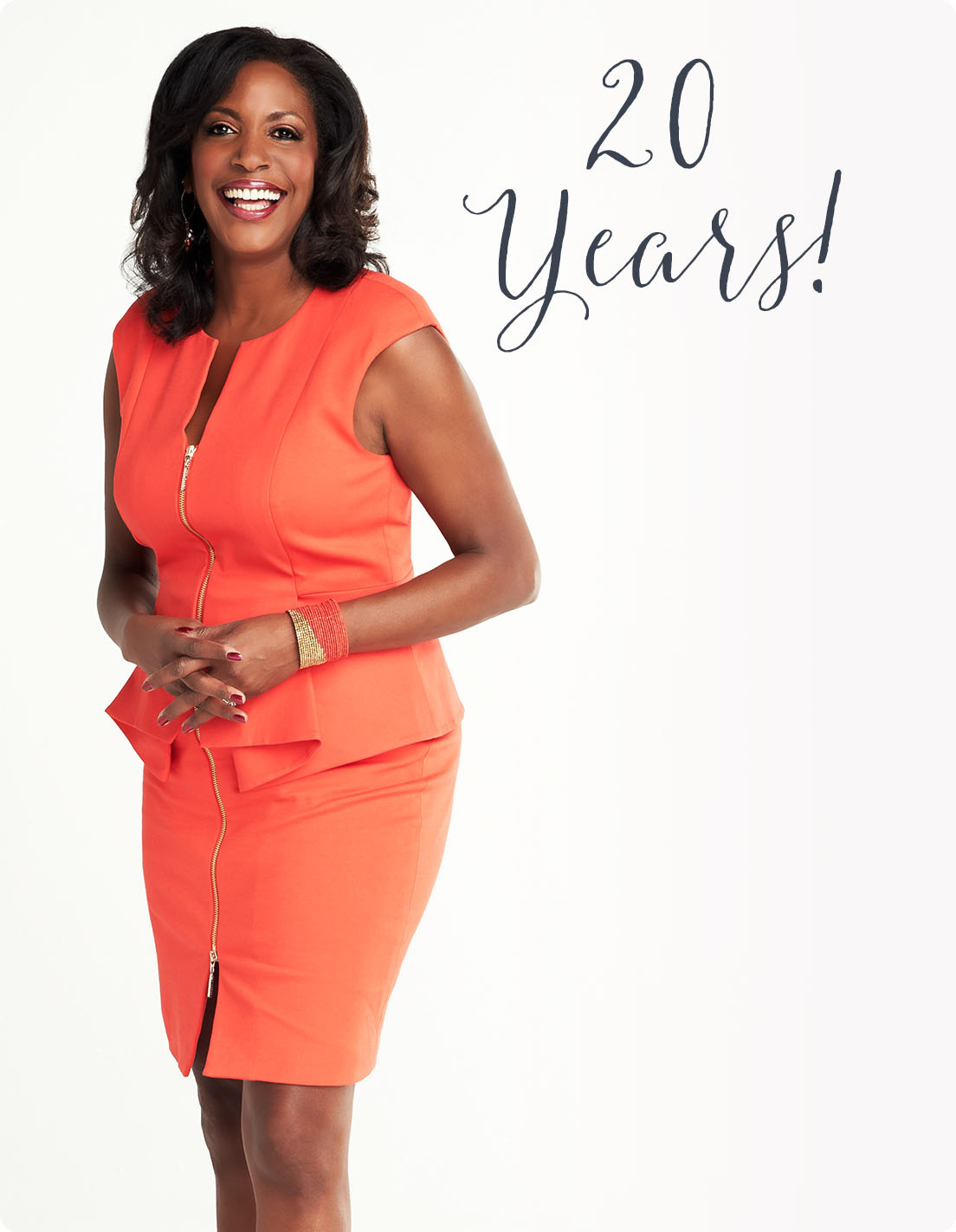 20 Years, 20 Questions & 20 Answers
1. What made you decide to try out to be a host?
I started in the buying office at QVC and I watched the hosts do their thing. I thought: that looks like fun!  
2. What did you sell for your audition?
We were supposed to bring something, and in my nervousness I forgot. But I had my planner with me, so I said, "This!" 
3. How did you feel when you got the job?
I couldn't even express how excited I was. 
4. What was the first thing you sold on air?
It was the Sterling Lace Impressions heart and it was my mother's first-ever purchase. 

5. What was the first thing you purchased as a new host?
A Denim & Co.® French-terry tunic in black. 
6. Where were you the first time you were recognized in public?
I was with my family in a restaurant and a woman was staring at me and she finally came up and said hello. I'm always surprised when I'm in scrubby clothes and no make-up. People may not recognize my face, but they recognize my laugh! 
7. When did you feel like you'd mastered your job as host?
I'm going to say a good year and a half. The first six months you're so busy adjusting to the overnight schedule. After a year you realize, I can just be myself.  
8. Describe a recent blooper.
I have so many bloopers. That's my MO. I'm very goofy by nature.  
9. What's your most embarrassing on-air moment?
I was presenting a baseball pitching machine years ago. I had on heels and down I went. Fortunately I wasn't hurt. I said, "Kids this is why your mom says don't play ball in the house!" 
10. Name your favorite famous person you've met on QVC.
One of my favorites was Joan Rivers.  
11. What's your favorite QVC product?
My husband and I just celebrated our 30th. I'd been wearing a Diamonique® ring, but for our anniversary in May, I upgraded to a bigger Diamonique ring. You can't tell it's not real!

12. What's the best part of being a host?

Connecting with America. Meeting so many cool people and shopping with them. Telling my stories, listening to theirs. It really is the interaction with our viewer. 
13. What's the hardest part of being a host?
Not having a set schedule every week is difficult. I'd like to sign up for an art class, but I don't have that regularity. 
14. When did you start working with host Pat James-Dementri?
I've been with Pat about 15 years and, in 2014, we started doing the morning show Fashionably Early with Jayne & Pat. 
15. You two seem to have a special friendship, what makes it work?
Chemistry, friendship, trust, and respect. We laugh a lot and have a lot in common.  
16. How early did you wake up when you worked on the morning show?
I would get up at 2 a.m. I left that show in February. I don't want to do early mornings anymore!  
17. What's your best memory of being a host?
We had a customer call us—Pat and I—and she told us she lost her mother and was devastated. And every morning when she heard us it cheered her up and we helped her heal. Those kinds of moments are the best moments.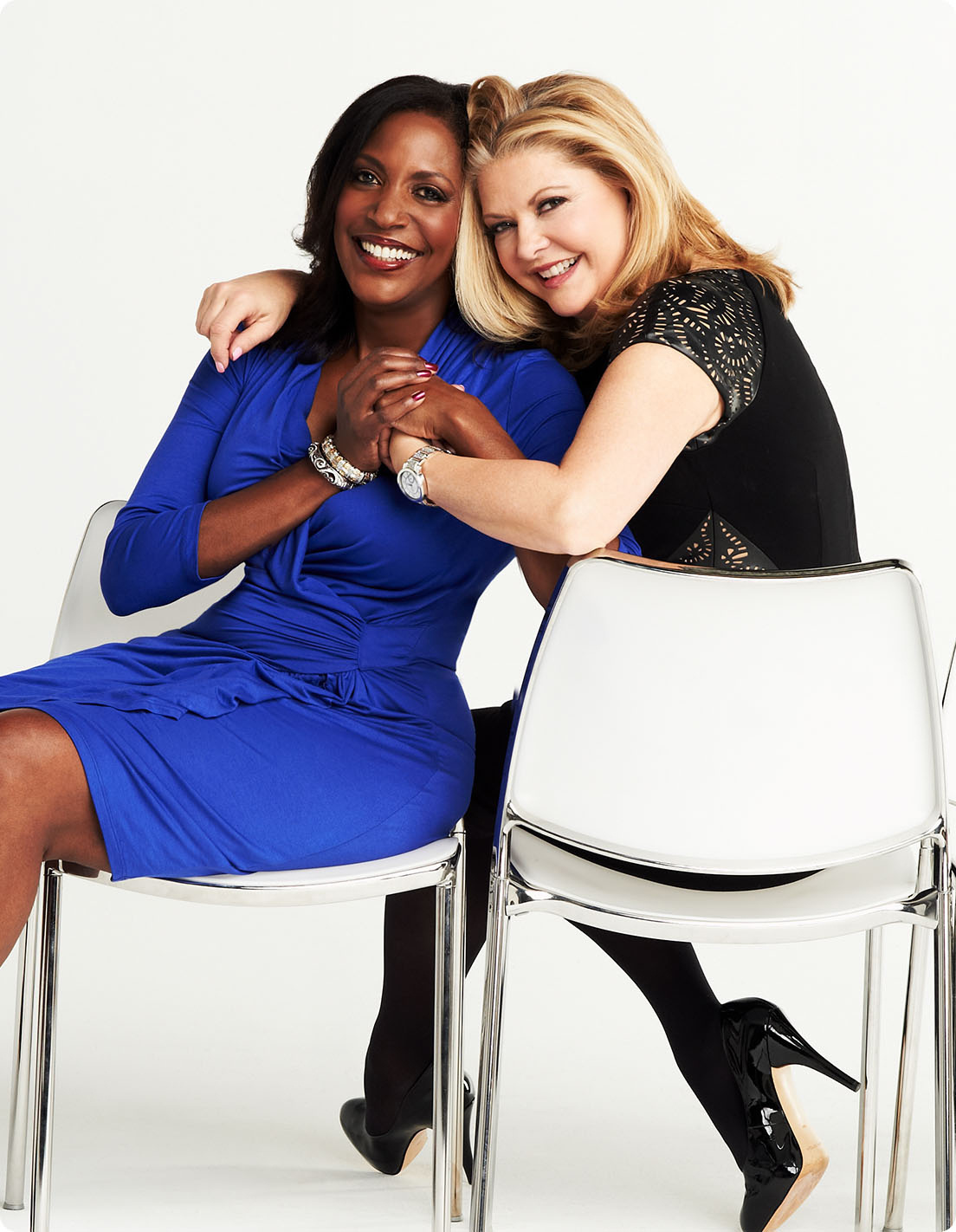 18. What's the best compliment you've received about your work as a host?
People appreciate our friendship. These are people I'll never meet, but somehow through what we do, we make connections that are real.  
19. Was it hard to be a working mom?
My daughters were 6 and 8 when I started. It was difficult because I was working overnight and they didn't understand Mommy's gotta go to bed early. Fortunately, my husband is an awesome father, but it's still difficult. They don't know when to call me. They'll say, "Mom, are you up?" I say, "Now I am!" 
20. You've made it to 20 years. How many more hosting years are in your future?

Oh man, well, hopefully another 20!