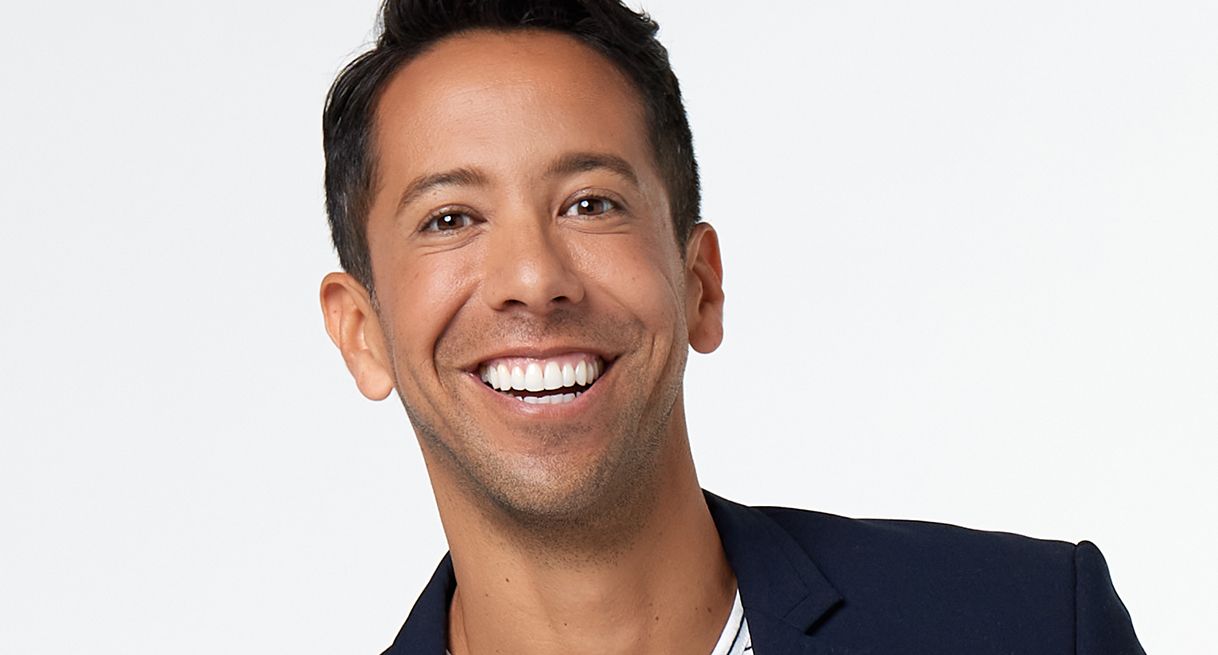 Meet Steve
For his first job out of college, Steve Doss played Aladdin at Disneyland. But as a Program Host at QVC®, he gets to connect with people by being 100% Steve—and he's found his ultimate happy place. Surrounded by supportive coworkers who genuinely love what they do, Steve believes that there's a special kind of magic that exists here at the Q. 
Steve and his younger brother grew up in California. With a Mexican mom and a Japanese and German dad, holiday feasts at the Doss house were "the best." He now lives with his partner in Pennsylvania, but he tries to get back to the West Coast to see his family as often as he can. Luckily, there's FaceTime! 
Steve especially enjoys presenting kitchen & food items, probably because he's always hungry. His favorite food is a meatball—any kind of meat, any kind of sauce. Fun (or not-so-fun) fact: he's allergic to avocados. Being Mexican, Japanese, and from California, that made growing up a little challenging. In his spare time, you can find Steve working out—or on the couch bingeing the latest TV with a big bowl of popcorn.