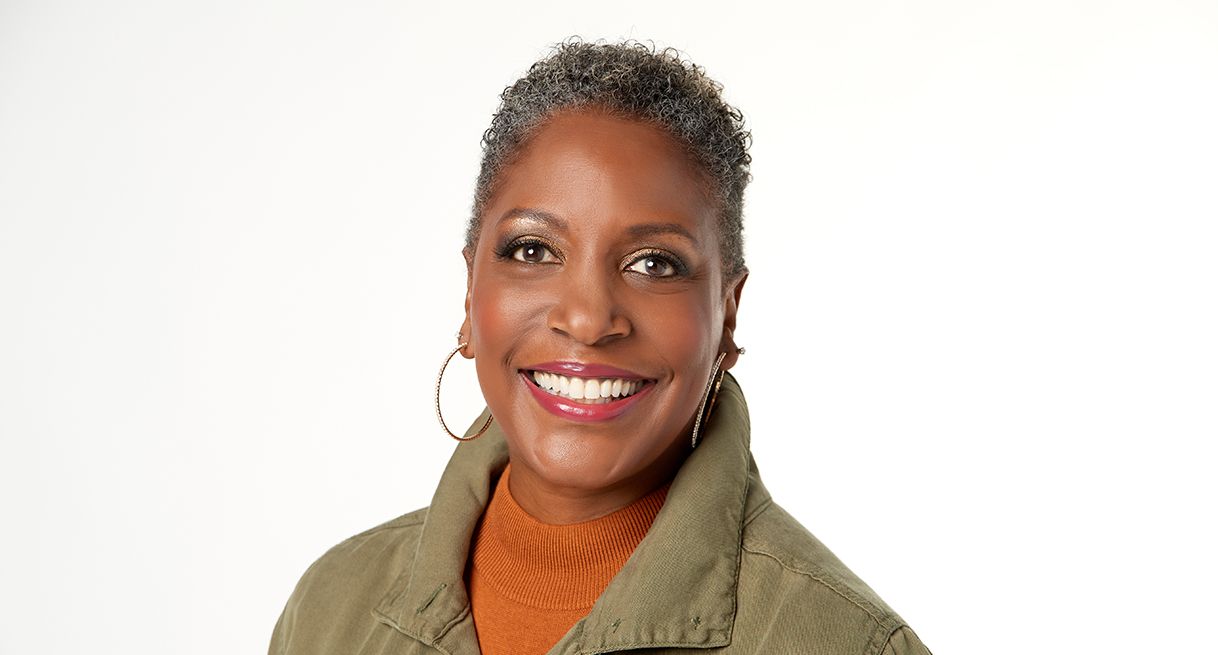 Meet Jayne
Jayne Brown worked in fashion and retail before coming to QVC® as an assistant buyer over 23 years ago. She never pictured herself on the other side of the camera until friends and family encouraged Jayne to go to an open audition for hosts. Well, we all know how that turned out! To this day, she loves the unpredictable energy of live TV and connecting with people across the country.   
 Being from PA, Jayne enjoys all four seasons of weather but has a passion for fall and fall fashion! She believes that a new outfit or accessory can lift spirits and inspire confidence. This joy has helped fuel her decades-long career.   
 Together with her husband, James, she has two daughters, Chelsea and Lauren—and the girls have three poodles. Jayne loves spending time with them all—cooking, vacationing, and following sports. As an athlete herself, Jayne plays tennis regularly to stay active. And she paints to express her creativity. Whether she's creating art, raising a family, or talking fashion, Jayne is always an inspiration!   
Even More to Love
Catch unforgettable moments, fun conversations & need-now finds from Jayne & other personalities when you tune into QVC® Livestreams!