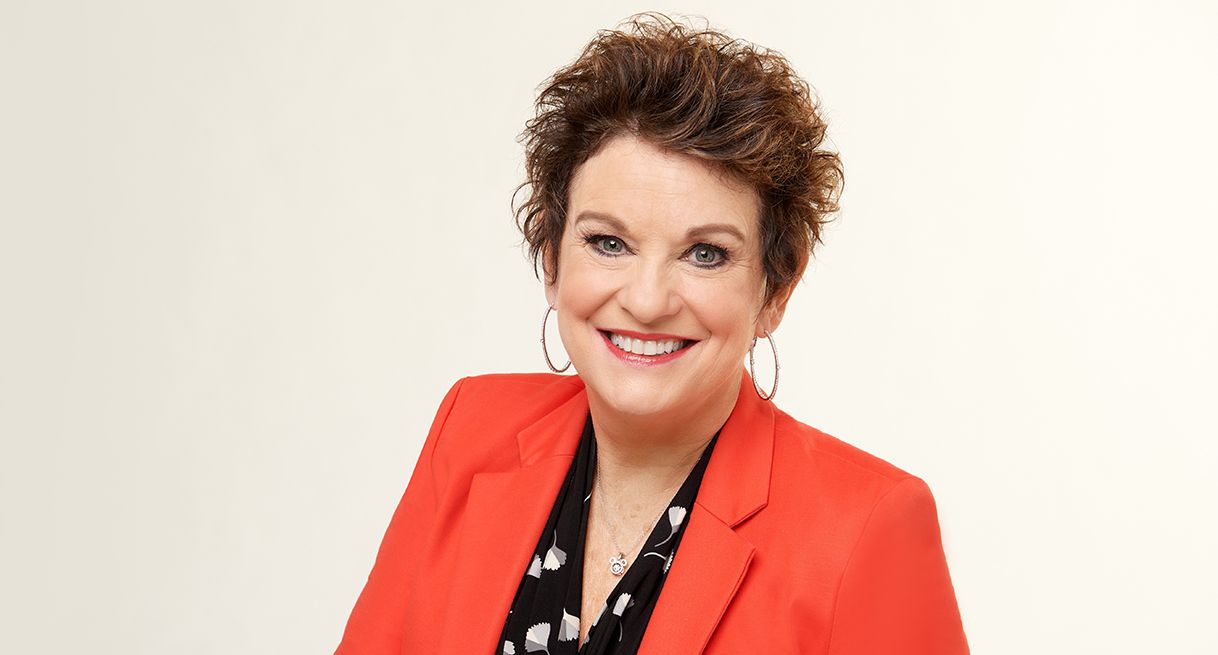 Meet Jane
When Jane Treacy joined QVC® as a Program Host, video shopping was a brand-new industry. She thought maybe she'd work here six months or so, and then move on. Little did she know that 35-plus years later, video shopping would still be going strong and she'd still be loving life at the Q! Viewers tell her they feel like they know her, and she feels just the same about them. 
Jane especially enjoys presenting shoes and Irish products (probably because of her family heritage). Her grandfather, who emigrated to the US from Italy, was a shoemaker. And her mother was Irish and loved all things Ireland. Oh, and her husband, Sean, also helps her appreciation for the Emerald Isle. 

In addition to her husband and her two daughters, Jane is passionate about travel, reading, knitting, musical theater, and the arts. Before QVC, Jane danced with the Tri-State Ballet, the Pennsylvania Ballet, and the Stuttgart Ballet. She also made her acting debut in Always Patsy Cline, sharing the stage with a seasoned Broadway performer—and got a standing ovation.