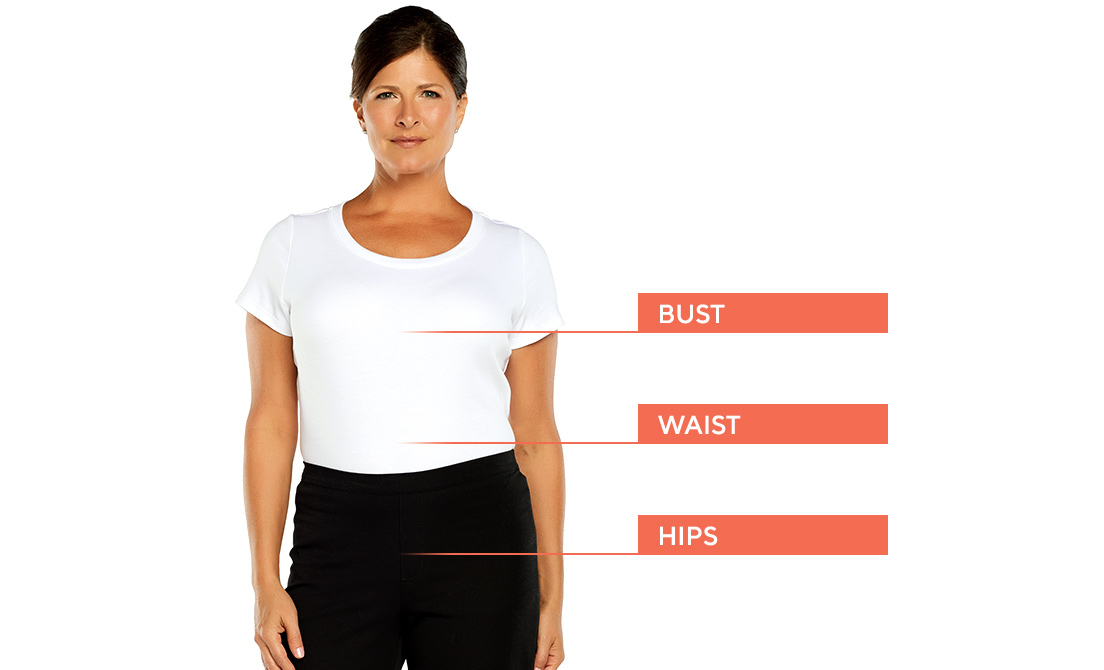 How to Measure
Bust: Measure under your arms around the fullest part of your bust.
Waist: Measure at the natural crease of your waist.
Hips: Stand flat on the floor with your heels together. Measure around the fullest part of your hips, approximately 8" below your waist.
Height: Stand with your back against the wall, with your feet slightly apart. Measure from the floor to the top of your head.
How to Measure
Learn how to find your right size & hear a description of each fit type.
Representation of Fit
Before making your final size selection, refer to the item description for fit information
Representation of Plus Fit
Free Exchanges
If you're not satisfied with your purchase for any reason, our return policy allows you to send back returns-eligible merchandise within 30 days of the date you received the package for an exchange. Simply use the Q Return Label within 30 days of receipt to return your item for a free replacement of the same item in a different color or size. If your request for an exchange results in any additional merchandise or shipping costs, and you paid by credit card, your credit card will be charged for those additional costs. Payment methods other than a credit card may result in an order cancellation & a refund may be issued. If the requested exchange is no longer available, including items on waitlist and advance order, QVC will issue a refund and not deduct the Q Return Label fee.