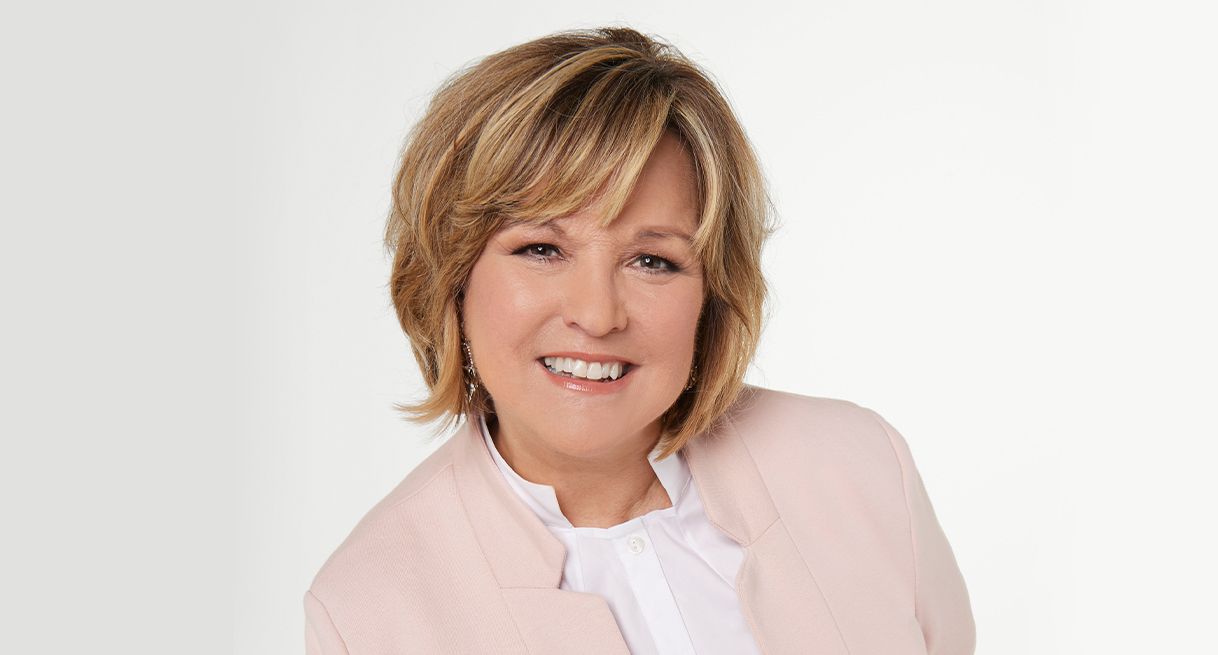 Meet Carolyn
Originally from the suburbs of Indianapolis, Carolyn Gracie had a successful radio career in Los Angeles before moving to the east coast and joining QVC® as a Program Host. She was already an avid Q shopper when she auditioned for the gig—at her husband's suggestion—and she's so glad she did! Not surprisingly, her favorite thing about the job is the QVC customers.  
A breast cancer survivor, Carolyn feels blessed to be here for those she loves. That includes her longtime husband, Mike; her fantastic stepdaughter, Erin; plus, two awesome grandsons, three beautiful sisters, two incredible nephews, and an amazing set of parents. 
When she's not at the Q, Carolyn can usually be found tending her garden or having fun in her house full of rescued pets—dogs, cats, birds, rabbits, and even geese! When she finds the time, she also volunteers with several pet rescue organizations and shares her pet knowledge with family and friends.