Eric Wallien's family takes a world view when it comes to gardening. "We search the globe for plants not typically found at nurseries or box stores. My brother, nephews, and niece research our plants all year long. Even more important, we are a family first and a business second. For four generations, our family has been involved in every step of the process. We find, grow, care, and ship every plant to the customer." InsideQ talked with Eric and got to the root of the Roberta's story.
Homegrown Advice
InsideQ: Based on your experience, why is February the time to be thinking spring?
Eric Wallien: February is typically the time of year when most gardens are dormant due to weather. Gardeners have their best view of what spaces need to be filled with plants of varying heights and color. A gardener needs to visualize the spacing of their plants as well. February is the perfect month to put the plan together for the garden, so when spring arrives they're ready to plant early to achieve the best results and long-lasting blooms.
InsideQ: Which plants are the easiest to grow if you're not a gardener?
Eric: Our daylilies are one of our most popular plants. Dad used to tell us, "Daylilies are too dumb to die." And we believe it! They can be planted in most soil, grow, and bloom with little effort. In fact, we've heard from customers who accidentally ran over their daylilies with a lawnmower that they still grew back to full bloom. 
InsideQ: What is your favorite plant you sell at QVC and why?
Eric: My favorite is the Roberta's One-Piece Long-Lived Ancient Chinese Tree Peony Pink. When it blooms in early summer there is nothing else that can compare to those huge, beautiful, fragrant blossoms. Since it's a tree, the blossoms stand up to the wind and rain typical of that time of year.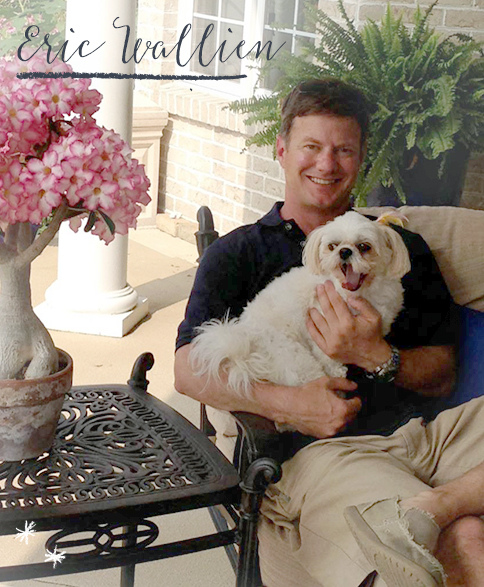 InsideQ: You have quite a few plants that bear fruit. Are they easy to grow?
Eric: Very easy to grow. Most of the plants categorized as "edible" typically require only a pot and soil. We also offer liquid fertilizer and a micronutrient to help enhance the growth and yield of our plants, particularly those that bear fruit and vegetables. 
InsideQ: Do growers get a good harvest from them?
Eric: Yes. The key for edible plants and florals is patience. We can't stress that point enough. We don't control Mother Nature, and some areas may struggle with extreme temperatures and other natural conditions that could have an effect on plants. Most fruit and vegetable plants will produce in the first season, but the good news is they'll produce even more edibles the second and third season. We just ask customers to provide the basic care each plant requires and they'll be very happy with the results.

InsideQ: What do customers do with the plants once they get them in the mail?
Eric: Roberta's ships plants to customers at the time its best to plant them in their area. They should open the box as soon as possible and give them a drink of water. Customers may also store most of our plants in a cool, dry area for a little while, but we recommend planting within a few days of receiving them.
InsideQ: What makes you and QVC a good match?
Eric: The Wallien family is proud of the selections we bring to QVC viewers. I think the best part of our live programs is hearing from our customers. Nothing feels as good as listening to a customer share their results. Every plant has a story to tell and we love hearing and telling those stories!
InsideQ: Thanks, Eric. We look forward to seeing you and your family on air February 13.