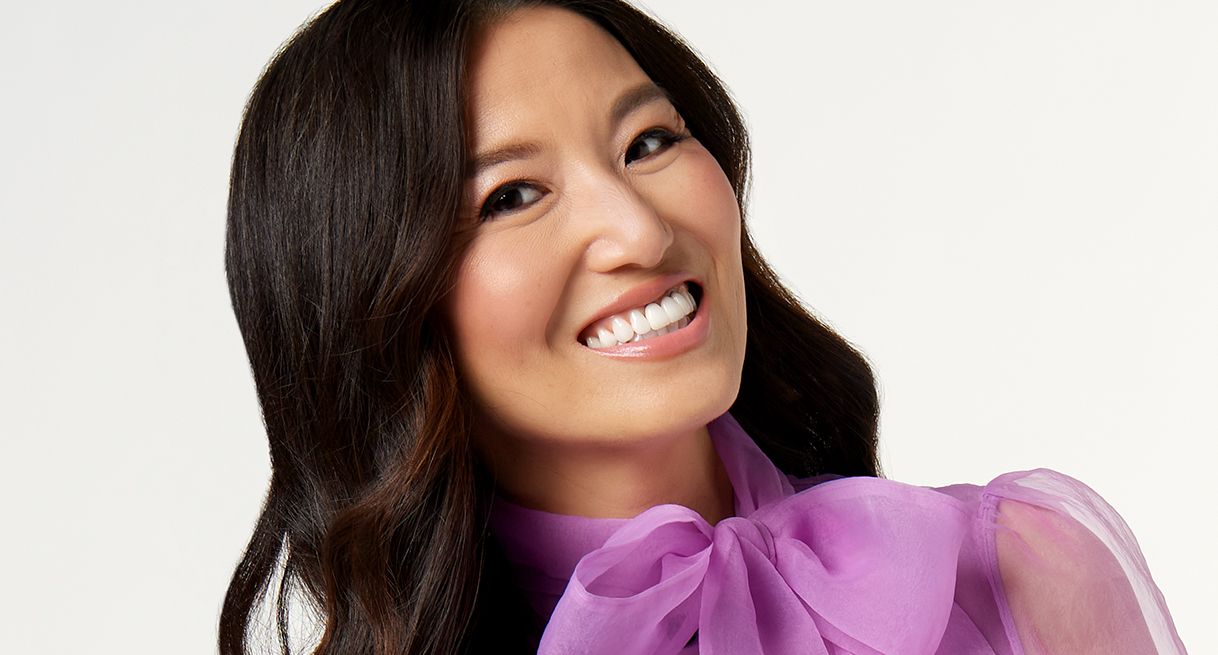 Meet Nancy
Nancy Yoon grew up watching QVC®. Her mother, who didn't speak a word of English, was nevertheless Mary Beth Roe's biggest fan (and customer). Now that her mom has passed, working at the Q helps Nancy feel connected to her spirit. She hopes both of her parents are looking down on her with pride as she works her dream job of QVC Program Host and shares her "Yoonique" perspective with our shoppers. 
A proud Korean American, Nancy is excited, humbled, and honored to be QVC's first Asian American Host. The youngest of five daughters, she immigrated to Los Angeles from Seoul with her family when she was four years old. Currently, she lives in Pennsylvania with her Austrian husband, Thomas, and their dog, Danny Boy Grumpy Dog. 

When she's not busy at QVC, Nancy likes to think of herself as the Asian Martha Stewart. She loves to decorate her home and cook gourmet meals—although she leaves the schnitzel to her husband. She is also extremely passionate about her work on behalf of the AAPI community to push for diversity and representation and help stop Asian hate.