Finding a Fabulous Fit
It's 1:30 on a Wednesday afternoon and five QVC employees, who are also volunteer fit models, walk the long hallway to the aptly named "Fit Room." There's a mirror on the back wall with a riser in front of it.
Nine designers and buyers are at a round table facing the wall-to-wall mirror. Two multi-task lunch while waiting for the volunteers to emerge from the changing rooms partitioned with curtains. These fit models are all from different departments; they're all different shapes and sizes; but, they're trying on the same Lisa Rinna blouse that's slated to be an upcoming Today's Special Value® offer.
"For Today's Special Value apparel in particular, the team tries to ensure that every size offered has had feedback from a real woman so that the QVC sizing chart reflects accurately," says technical design manager Jessica. "Their feedback is valuable across all sizes and shapes. These volunteers have been measured and sized according to the QVC size chart." Fit models love fashion. Their only compensation is a sneak peek at what's coming up. "They are not paid for the role. Volunteers must get their manager's approval in advance," Jessica adds.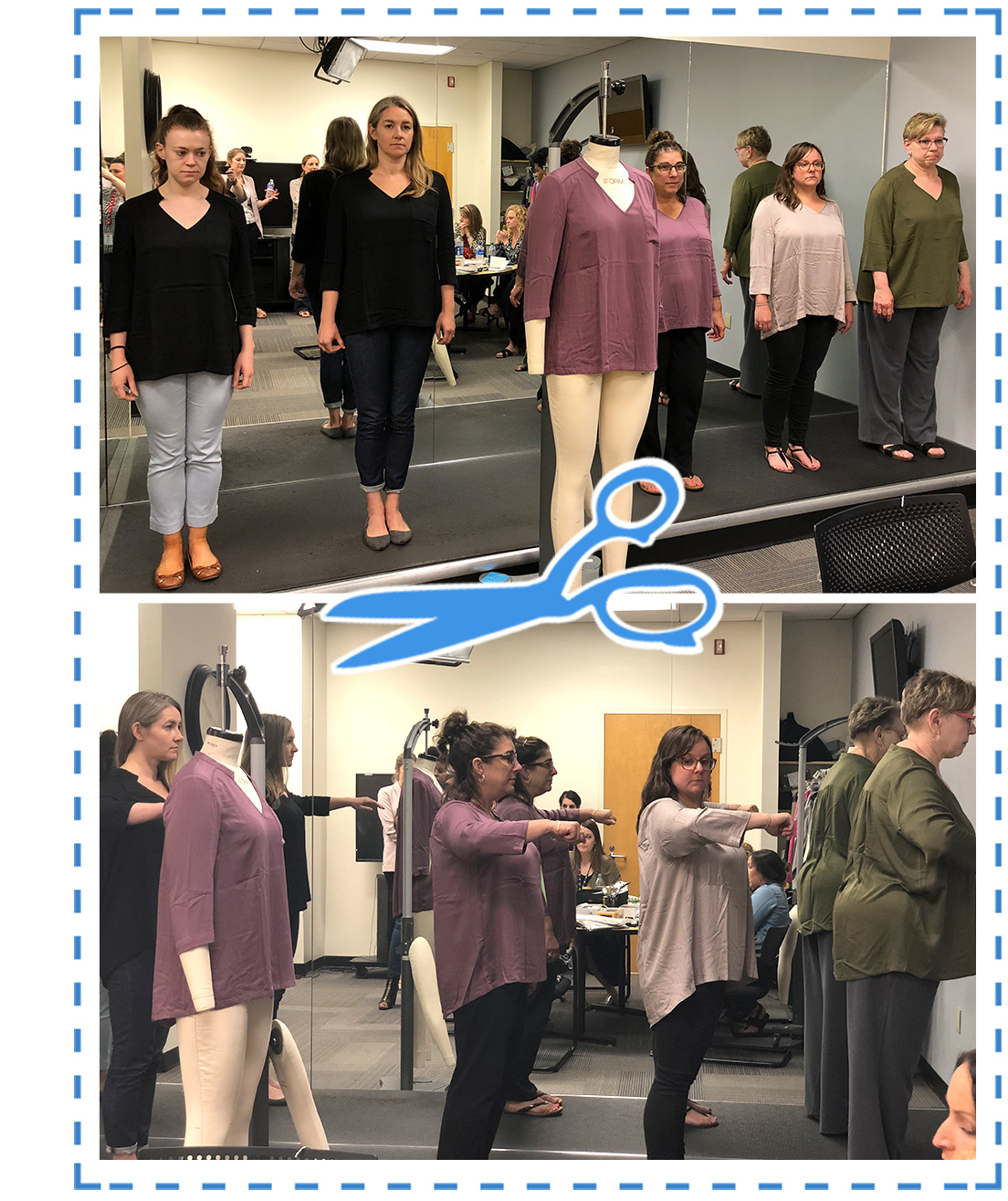 Try It, You'll Like It
Soon the volunteers line up on the riser. "I like that green!" "Oh, I like the black for work." "The fabric's so soft." The designers chime in, "Can we see the back?" "Lift up your hair, please." As the volunteers turn in a 360-degree circle, the chatter is constant. "The material's so soft." "I love the hi-low hem." "We saw some pulling in front. We'll fix that." At least two volunteers decide they're buying this piece when it airs.
In 15 minutes flat, the fitting is finished. The volunteers head back to their desks. The designers compile notes for the manufacturer. Soon the suggestions and the tweaks will be all sewn up.
Fashion Fascination
A too-busy workday kept Adrienne, a veteran volunteer, from trying today's blouse. She's surprised how much she enjoys the process, when she can fit it in. "I'm not a person who typically enjoys trying on clothing in my personal life, but having a fit session built into my day not only ultimately helps the QVC customer feel great in her clothing, but it's an experience of discovery for me!"
Case in point: "There are some Joan Rivers button-down shirts that I've really fallen in love with. I also now like cold shoulder tops. Before I tried one on I thought they weren't for me, but that just wasn't true!"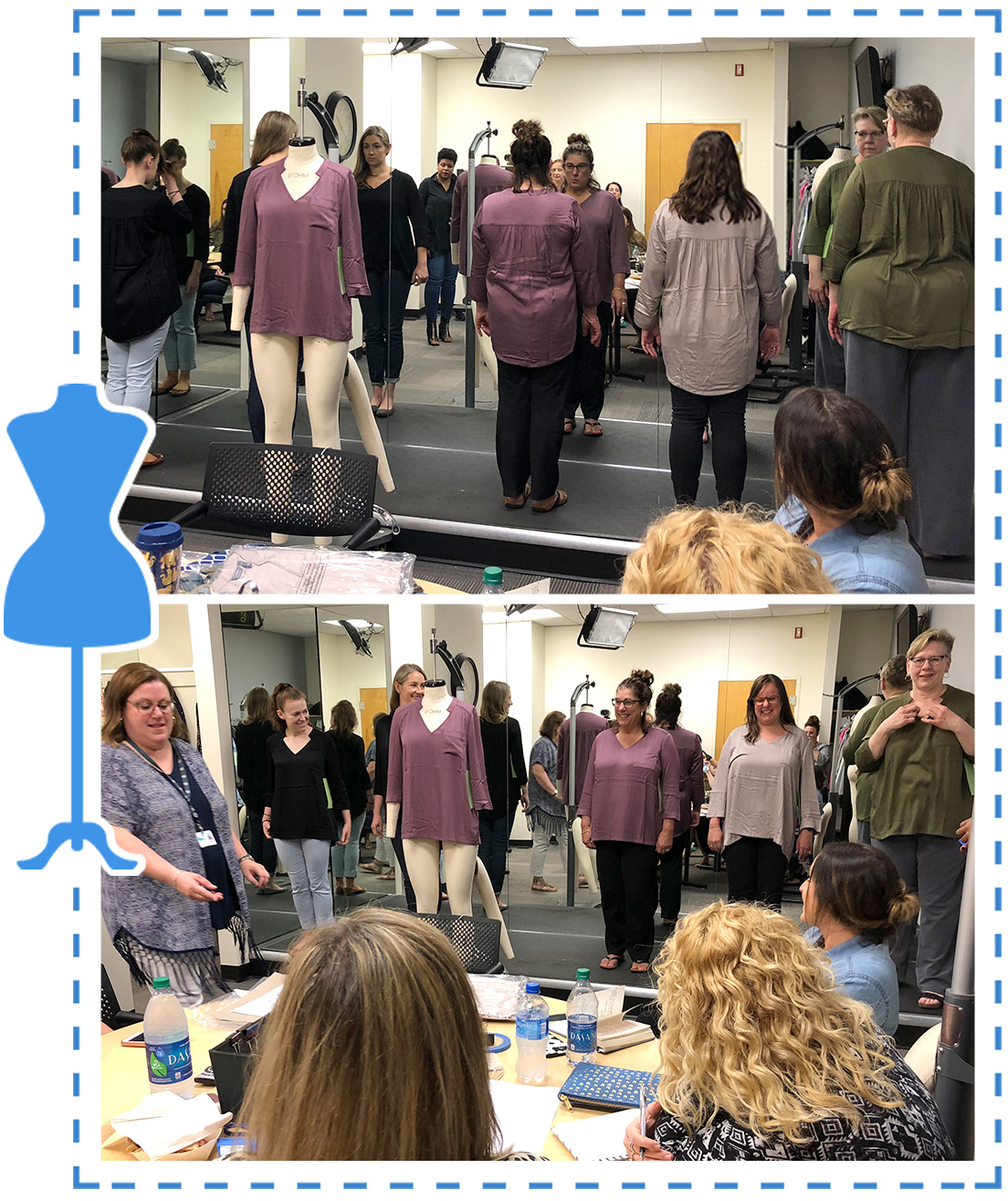 Fun & Fresh Summer Looks
You Got the Facts, Now Get the Fashion