The Newest Vitamix Tackles Smoothies & More
On-air guest Jan Muller is already preparing for the Today's Special Value® Vitamix Explorian 48-oz Variable Speed Blender with Dry Container. When we met one blustery January day, the next appointment on his agenda was trying out dozens of recipes for the Today's Special Value presentations on Sunday, February 18. "For every Vitamix Today's Special Value we test 20 to 24 recipes to do in an hour show. Every single recipe has to show a benefit of the machine." This is technically termed "work" for Jan, but he chuckles, "This is the fun part. We have a lot of new recipes!"
Meet the Explorian
The reason for this new model is to invite more home cooks into the Vitamix club. "We wanted as many people as possible to own and enjoy a Vitamix. So we re-designed and improved our classic Vitamix so that everyone can now own a high-performance Vitamix at a more popular price." In addition:
It has a 48-ounce container that fits under most kitchen cabinets so your Vitamix is always ready to use
It also comes with a 32-ounce dry container. Usually a separate purchase, you can use the dry container to turn whole wheat into wheat flour, popcorn kernels into cornmeal, coffee beans into ground coffee, and rice into gluten-free rice flour
It's so much more than a blender. It can take the place of a juicer, blender, food processor, stick blender, hand mixer, ice-cream maker, ice crusher, meat grinder, chopper, cheese grater, peanut-butter maker, fondue maker, coffee grinder, grain mill, and dough kneader
 According to Jan, "It's durable, not disposable. When you buy the machine, you'll have it for years to come. It's built to last.  
Blend Without End
You might think someone so involved in Vitamix might have a couple machines. You'd be wrong.  "I only have one. You wouldn't need another." Jan's current model has been whirring in his kitchen for the past four years. Asked if he had a favorite recipe, he was stumped. There are so many to choose from. "The one we make the most is the green smoothie. That's made every morning. You can make a green smoothie with any green vegetable and some fruit. You could include ginger, mint, and chia seeds. Whatever you feel like adding, add."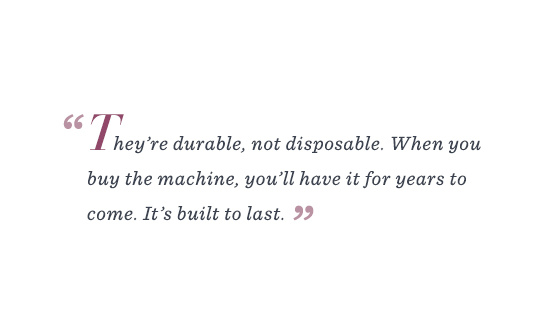 Jan's Personal Recipe
Carrot, Rutabaga & Turnip Purée
Ingredients
1 pound carrots
1 pound rutabagas
1/4 pound turnips
Butter
Milk
Cream
Directions
Bring a large pot of water to boil. In the meantime, peel the carrots, rutabaga, and turnips and cut into 2"-pieces.
Salt the water, add the vegetables, and cook until a knife glides easily into the vegetables. Drain the water.
Place a small amount of milk in your Vitamix, add vegetables and process, adding milk and cream to achieve desired consistency.
Transfer to pan and heat on low.
Add butter and serve.
Whatever you make in your Vitamix, enjoy!
*The Today's Special Value offer ends at 11:59pm PT on February 18, 2018.