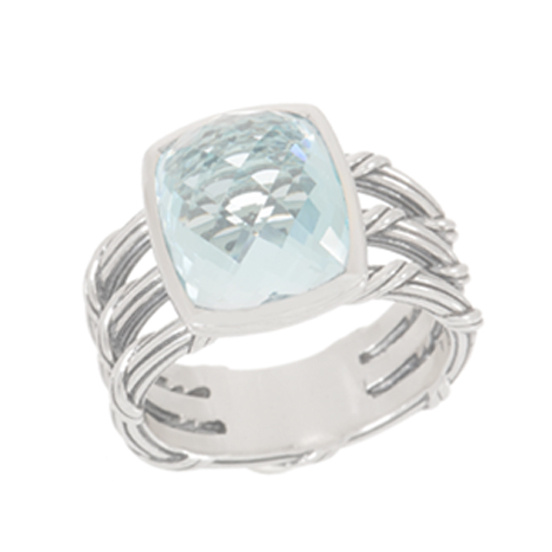 Your Destination for Gemstone Jewelry is in Sight
Every year, women across the country look forward to one glistening moment in time: QVC Gem Day. During this gemstone-oriented day, QVC encourages you to explore more than 100 new jewelry designs that feature sapphires, jade, turquoise, opal, and an array of other sparkling gemstones. On February 8, Gem Day – All Easy Pay® Offers will also feature returning favorites from some of our popular brands, from the latest looks to timeless styles. Best of all, everything during this event is available for five or more Easy Payments! And you can purchase our gemstone and diamond jewelry with confidence knowing that QVC incorporates GIA's (Gemological Institute of America) expertise into our Jewelry Quality Assurance Process. InsideQ spoke to Andrea, director of buying jewelry, about the preparation for Gem Day.
Take 5 with Andrea
InsideQ: How is Gem Day planned?
Andrea: We take into account our customers' buying history, current jewelry trends, and what's hot and new in the market. We ask ourselves, "What will excite our customers this year?"


InsideQ: Where do you and the buyers look when you're on the hunt for gemstones?
Andrea: There's a gemstone show in Tucson where we see raw goods in the spring. The largest gemstone and jewelry show in the world occurs in Hong Kong, where both finished goods and raw materials are featured. That show funded the majority of products that are fueling Gem Day.
InsideQ: What are some of the current gemstone-related trends you noticed?
Andrea: Turquoise is a fan-favorite gemstone every spring. Currently, our customers are loving elevated gemstones. Morganite, tanzanite, blue zircon, opal, and fire-red opal have been hot. Bi-color and color changes have been popular, too. We are launching a new collection in opaque gemstones. They are more budget friendly and easy for everyday wear, and they pair beautifully with Denim & Co.® apparel. We like to say that opaque gemstones mean big looks, not big bucks. Also, flowers were all over, so you'll see lots of floral looks in rings, pendants, and earrings.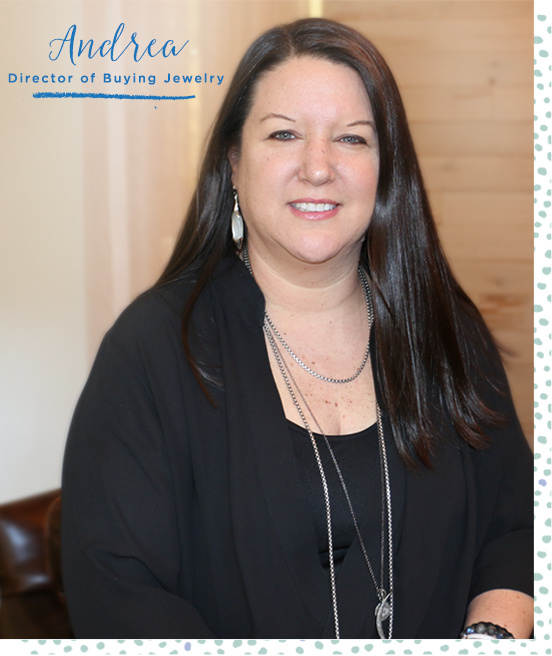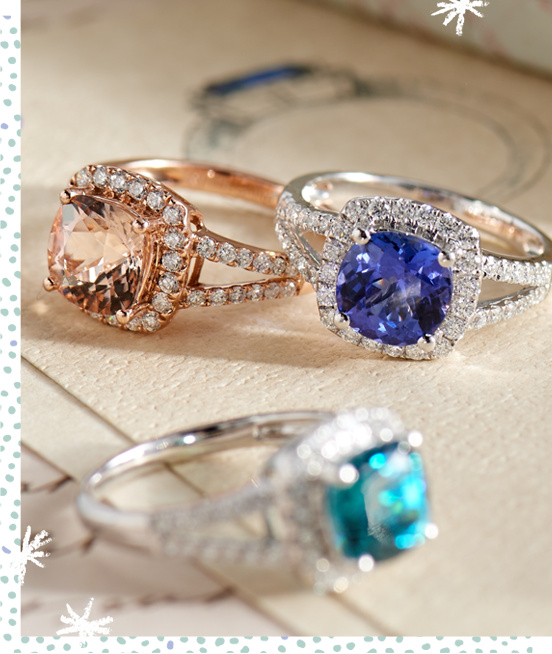 InsideQ: Can you talk about the February 8 Today's Special Value® 14K Gold Cushion-Cut Gemstone and Diamond Ring*?
Andrea: This ring is offered in a choice of tanzanite, morganite, and blue zircon. We previously offered a larger version of this ring at a premium price that sold out repeatedly—with a long waitlist each time. Our customers really love these elevated, super high-quality gemstones. Don't forget there's a half-carat of diamonds in these rings. Our customers should love them! They are stunning!
InsideQ: What sets QVC apart from other retailers when it comes to buying jewelry?
Andrea: When it comes to gemstones, our quality is bar none. We introduce new items to the market fast. Our vendors are always on the lookout for us, and they know that our hosts and guests will make each item so exciting. Our buying team gets early and fast reads on products, and we help set the tone for the rest of the market. The variety we offer in styling, price, and gemstones means there's always something for everyone. And it's paid off with our customers. I've heard there are ladies who look forward to Gem Day every year—they take the day off and watch the whole thing!
InsideQ: Thank you, Andrea. We can't wait to see all the gorgeous gemstone jewelry!
---