A Career of Stars & Standout Products
Easy to talk to and easygoing, it's easy to understand why program host Dan Wheeler has such a strong connection with QVC shoppers. It'll be sad to see him go, but wait until you see what he has planned.
Looking Back & Ahead
InsideQ: After almost three decades, you've decided to retire. Why now?
Dan Wheeler: QVC is the greatest company. I've been so blessed to be a host here for 29 years. This company has been with me through my happiest times and saddest times. I lost my wife to cancer two years ago. When you get notice of a cancer diagnosis for the love of your life, your priorities are immediately flipped upside down and ultimately right side up. I started Fearless Faith ministries to encourage baby boomers who retire to really do something meaningful with their retirement years because it's the best time of our lives. So with the ministry, I'm really not retiring.
InsideQ: What's your favorite memory of QVC?
Dan: I was selling an Apple iPad and I facetimed with my grandson, Cole, and told him I was at work. We got a huge spike in calls so the producers wanted me to facetime again. I called him back and he said "Papa, I was on QVC with you! My daddy said I was on TV!" And I said, "Guess what! You're on TV again!" The viewers loved it and it was really special. I wanted to keep him on the whole show.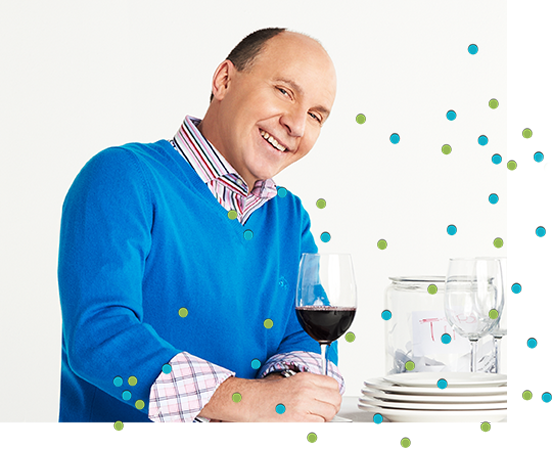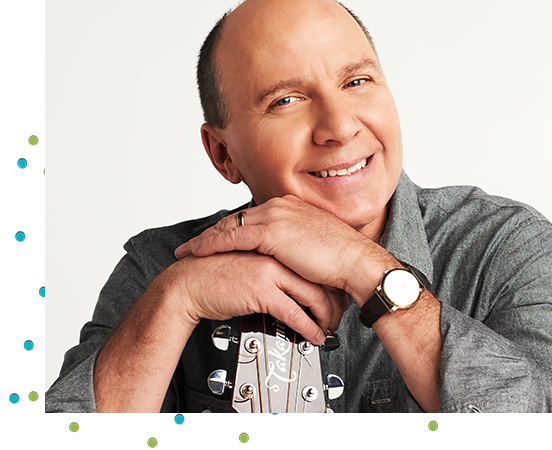 InsideQ: What's your favorite product?
Dan: The Victrola. It plays albums, CDs, cassettes, and it's radio and Bluetooth enabled. I kept all my albums and never had anything to play them on. I got the Victrola, and I'll never forget the first time I dropped that needle and heard my old records. And it's memorable because my wife and I would dance to our favorite records in my office when she was sick. It brings back sweet memories of her.
InsideQ: Who was your most memorable on-air guest?
Dan: I have met some incredible people during my time here: Terry Bradshaw, Willie Nelson, Halle Berry, Joe Namath, Duchess of York Sarah Ferguson, Alabama, Michael McDonald, Hall and Oates, Jose Feliciano, Trisha Yearwood, Frankie Avalon, Smokey Robinson, Gordie Howe, Mickey Mantle, Dan Marino, and more! But the three who stand out as most memorable are Joe DiMaggio (sports memorabilia), Charlton Heston (Bible on DVD), and Bob Hope (Christmas album). With people like that, how can I choose just one?
"If I didn't have this calling, I would stay here until they kick me out. But I know what I'm retiring to, and QVC made it all possible."
InsideQ: Tell us about your travels.
Dan: I'm a kid from St. Joe, Michigan, and I've traveled the world. I was at the dawning of the new millennium in Gisborne, New Zealand. I did shows from the 2000 Olympics in Australia and the 1996 Atlanta Olympics. I've been to World Series games and so much more. This place has given me so much.
InsideQ: What's next for you?
Dan: I always wanted to go to Israel and I'm going to finally get the chance.
InsideQ: Did you ever think you'd be at QVC for so long?
Dan: If I didn't have this calling, I would stay here until they kick me out. But I know what I'm retiring to, and QVC made it all possible. I remember driving here my first day and prayed, "Please let this job last three years. If it could last three years then I can get financially on my feet." I never dreamed I would be here this long. It's been an amazing career, and I owe it all to this amazing company. I feel so blessed to have worked here for all these years with so many wonderful people! I will miss you all!
InsideQ: Thanks, Dan. We'll keep in touch via your Facebook page.