Making a Statement with Style
Movie star Catherine Zeta-Jones doesn't need an introduction. With an impressive list of film credits including Chicago, Mask of Zorro, and Traffic, the raven haired beauty is already an overachiever. Add to that her role as wife of Michael Douglas and mom of two teenagers, son Dylan, 17, and daughter Carys, 13, and you could say Catherine has her hands full. But she's putting another line on her resume: home-décor designer.
---
Everything from A to Zeta
InsideQ: Tell us about Casa Zeta-Jones.
Catherine Zeta-Jones: Casa Zeta-Jones is a passion project that's been a long time in the making. I've loved the art of design and interior decorating all my life. Creating a home and lifestyle brand has always been a dream of mine, and now I get to share it with everyone at QVC. Beautiful, elegant, and affordable while never sacrificing luxury and style—that's Casa Zeta-Jones.
InsideQ: What inspired you to create a home décor line?
Catherine: The importance of textures, colors, and fabric was instilled in me by my mother who was a seamstress and did all the interior draperies and upholstery in my childhood home. Our home was always a beautiful and welcoming place. I left home to be in the theater at an early age, and was always on the move, but I never forgot the feeling of home. Each place that I lived in, I'd find a way to make as beautiful and stylish as possible. I would rearrange furniture, change lighting, recreate bedding, and surround myself in an aesthetic that made a chic statement but was still comfortable. Traveling and experiencing all kinds of decor, working on films with the best set decorators in the world, and my family background have taught me how to create any kind of ambience, be it romantic, classic, luxurious, or modern. 
InsideQ: What's your best decorating tip?
Catherine: Choose one focal point or a few 'set pieces' that the whole room will eventually revolve around. That will set your color palette and style type. I love a clean, sleek, organized look. It's easy to switch up when you want to by changing colors with the addition of pillows or throws.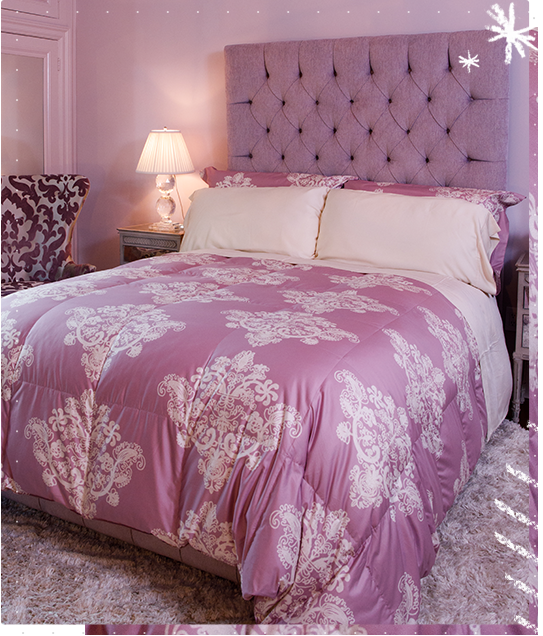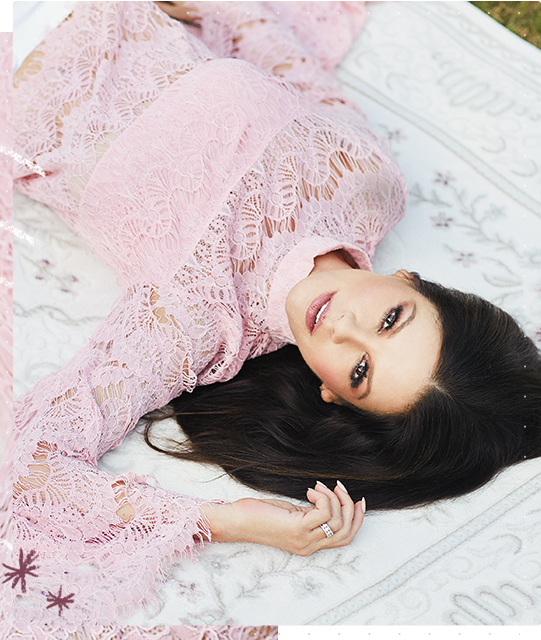 InsideQ: Which pieces in your collection should QVC shoppers buy?
Catherine: My bed linens—my lace-embroidered sheets, down comforter, and decorative pillows. They will change your entire room, and my velvet-soft robe will make you feel like you're on vacation!
InsideQ: What do you hope the future holds for Casa Zeta-Jones on QVC?
Catherine: First of all, I want to say I am so excited that QVC has welcomed me into its family with such open arms. They have been beyond enthusiastic about all my designs and it's been such an amazing experience working with everyone here. I want Casa Zeta-Jones to inspire people to transform their homes into a place they love and will want to welcome friends and family through their doors throughout the year.
InsideQ: What are you working on now in your showbiz life?
Catherine: I recently completed a film, Cocaine Godmother, where I play Griselda Blanco, the ruthless lord of the biggest drug cartel in Miami during the '70s and '80s. I've waited four years to play this part and it's a completely different kind of role for me.
InsideQ: How is your family?
Catherine: My family is just the best. My husband and children are really the joys of my life.
InsideQ: Thanks for sharing your story with us!