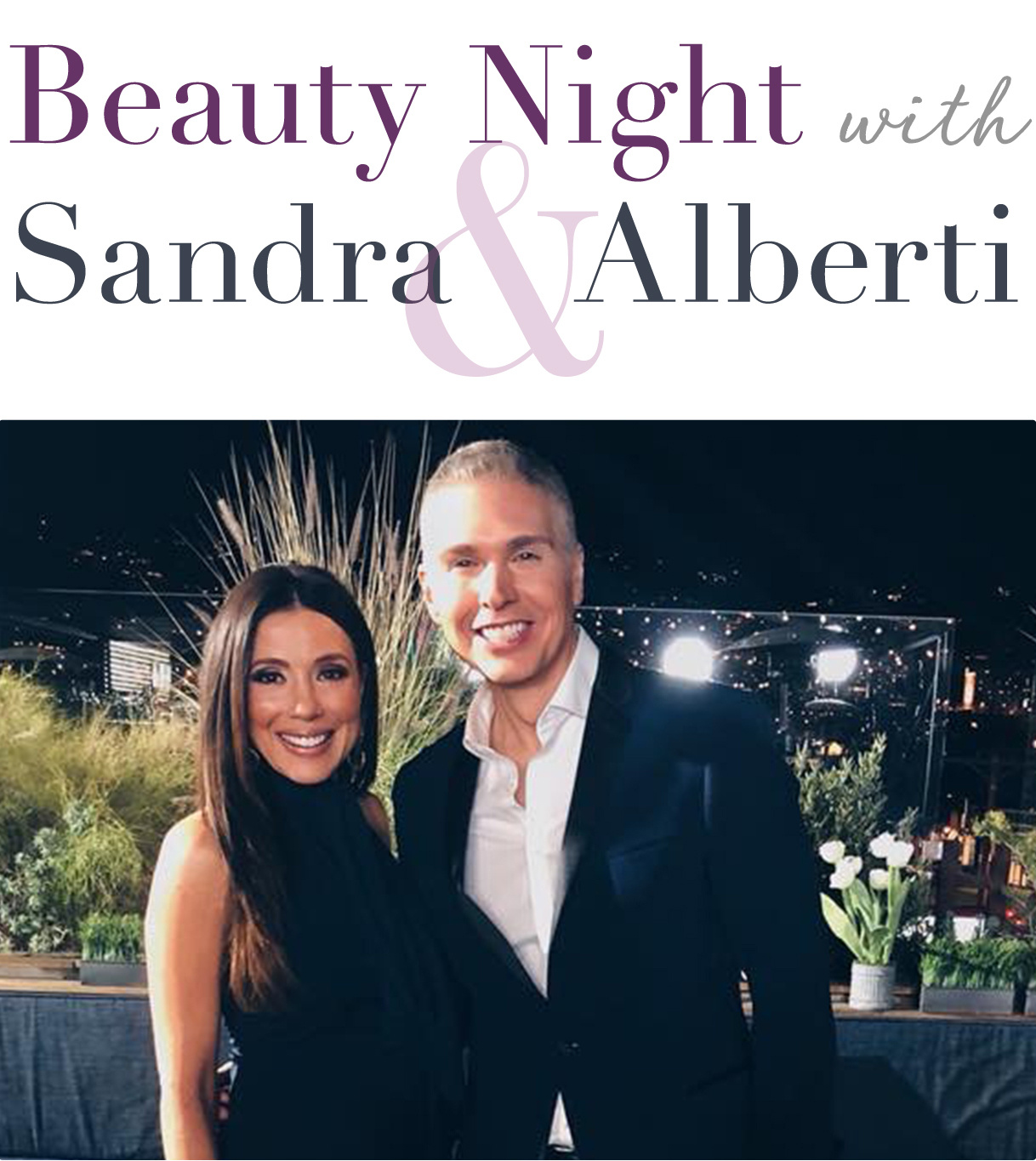 Sandra Bennett was Alberti Popaj's first host friend at QVC. A former on-air guest for Alterna hair care, Alberti was invited to participate in a QVC® and CEW Present Beauty with Benefits broadcast that Sandra was hosting. "We hit it off immediately and became great friends. There was an instant connection," Alberti tells InsideQ. According to Sandra, the two text nonstop and hang out outside of work (and they both have about a million photos to prove it). "We have good chemistry on-air because it's real," reasons Sandra. "I think that's why they put us together for Beauty Night."
Beauty Night with Sandra  & Alberti is poised to be a showcase for fun, cool brands, and exciting guests. "It's a destination," says Sandra. "Our goal is to create an interactive experience that involves the customer. It's a party with your friends every Friday night. We want you to spend the night on your sofa but feel like you've been to an event. Our beauty customers are smart and well-informed about the beauty marketplace. Our goal is to give them products they can't find elsewhere or give them their favorite products at a better price than a brick-and-mortar shop.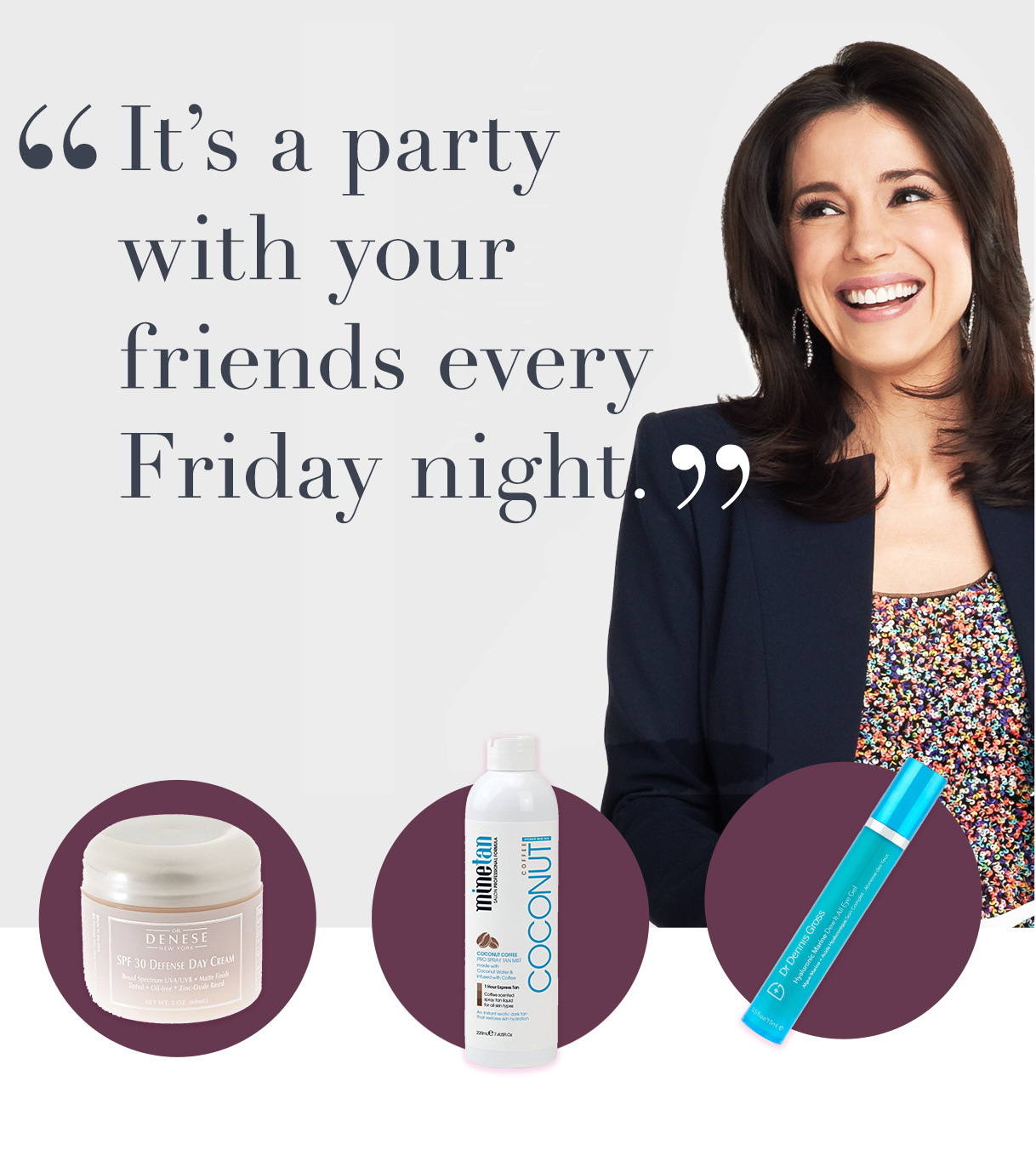 Dr. Denese SPF 30 Defense Day Cream. I've been using this product for 11 years. I never go without it because it gives you beautiful coverage, doubles as a daytime moisturizer, and acts as the SPF you need year-round.
MineTan Coconut Coffee Mist. As a naturally fair person, this has given me a really good tan. I can't recommend it enough. It smells really good, and looks great.
Dr. Gross Hyaluronic Marine Dew It All Eye Gel. Gives your eyes smoothness and great hydration. It's a super lightweight formula that's perfect for warmer temperatures.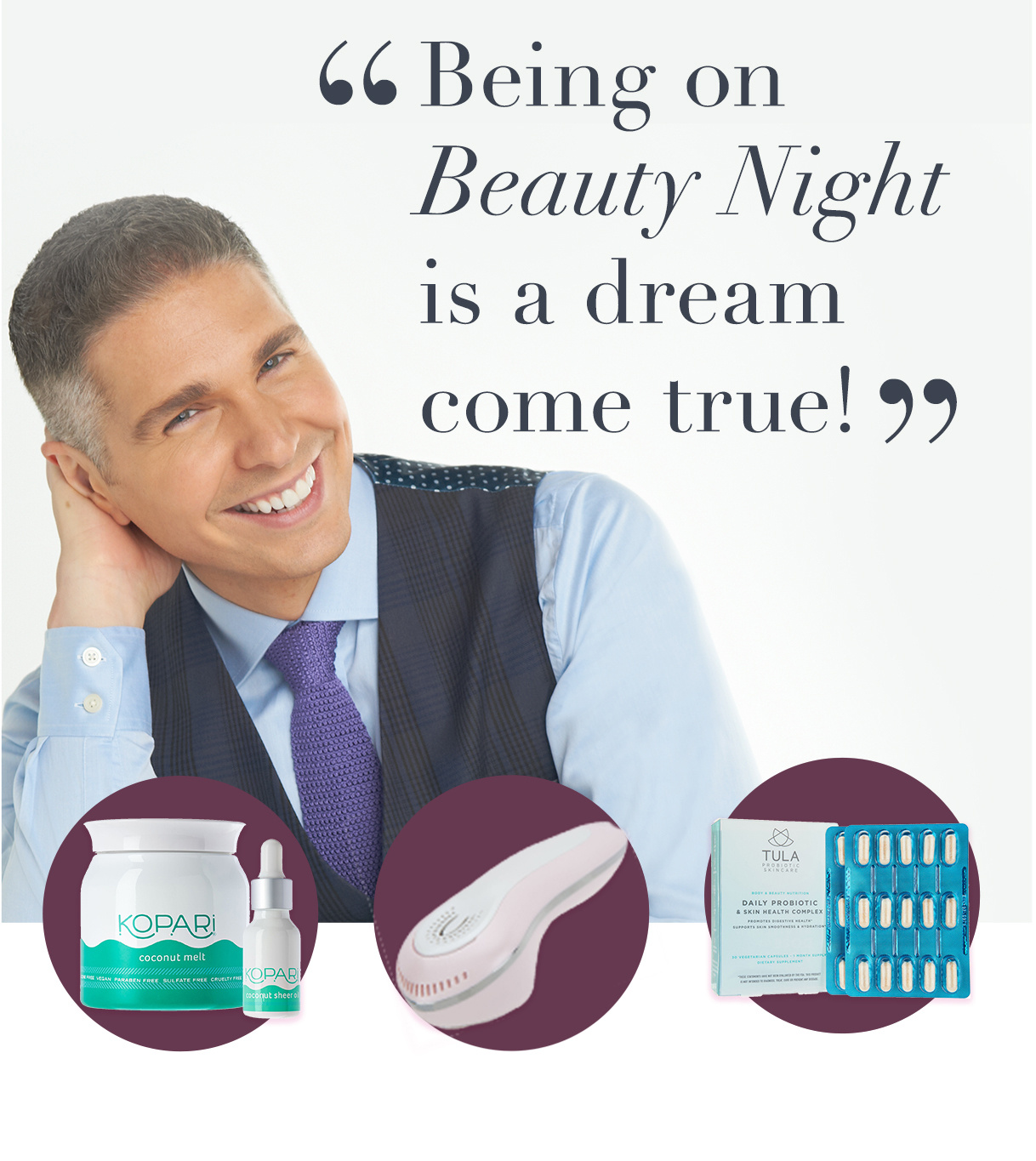 Kopari Coconut Melt & Mini Coconut Sheer Oil. It's a beauty multi-tasker. Use it as a makeup cleanser, hair mask, and even a bath oil to moisturize your skin and body from head to toe! I love the sheer oil as a lightweight moisturizer-and-serum-in-one as we step into spring and my skin-care routine gets simplified.
HoMedics Duo Climate Hot and Cold Facial Wand. I love beauty devices and incorporating them into my already existing beauty routine! This device is intriguing because it has heating, cooling, and massaging functions that make skin care application very interesting! I like to use the cold function under my eyes for a cooling spa-like experience. 
TULA by DR. Raj Daily Probiotic Supplement. I've always been into supplements, so when I saw that we offered probiotics at QVC I had to give them a try. I'm now on Auto-Delivery and never want to be without this item!
For now, these beauty-loving buddies are excited for what Beauty Night will bring. "Alberti and I are best friends, and I can't wait to take this beauty journey with him!" Sandra exclaims. Alberti feels the same way: "Being on Beauty Night is a dream come true!"