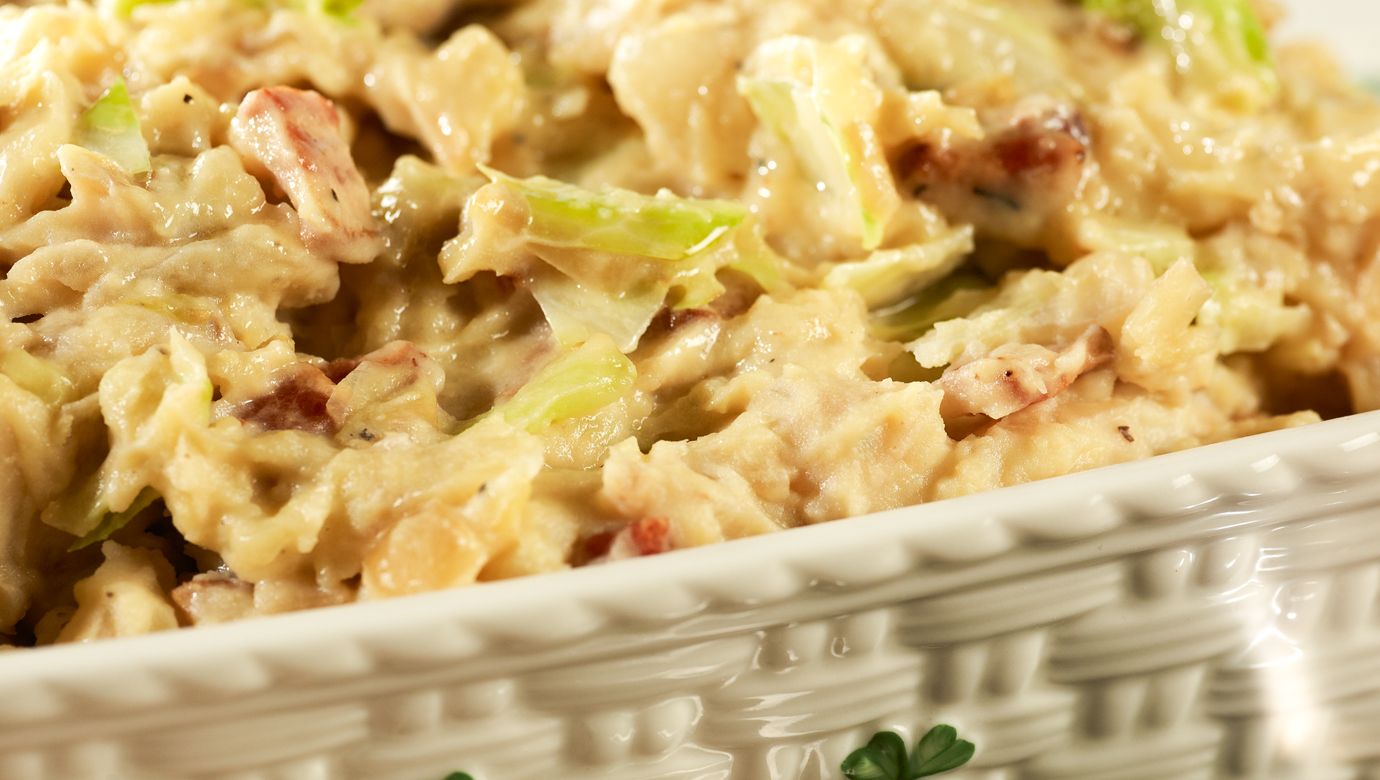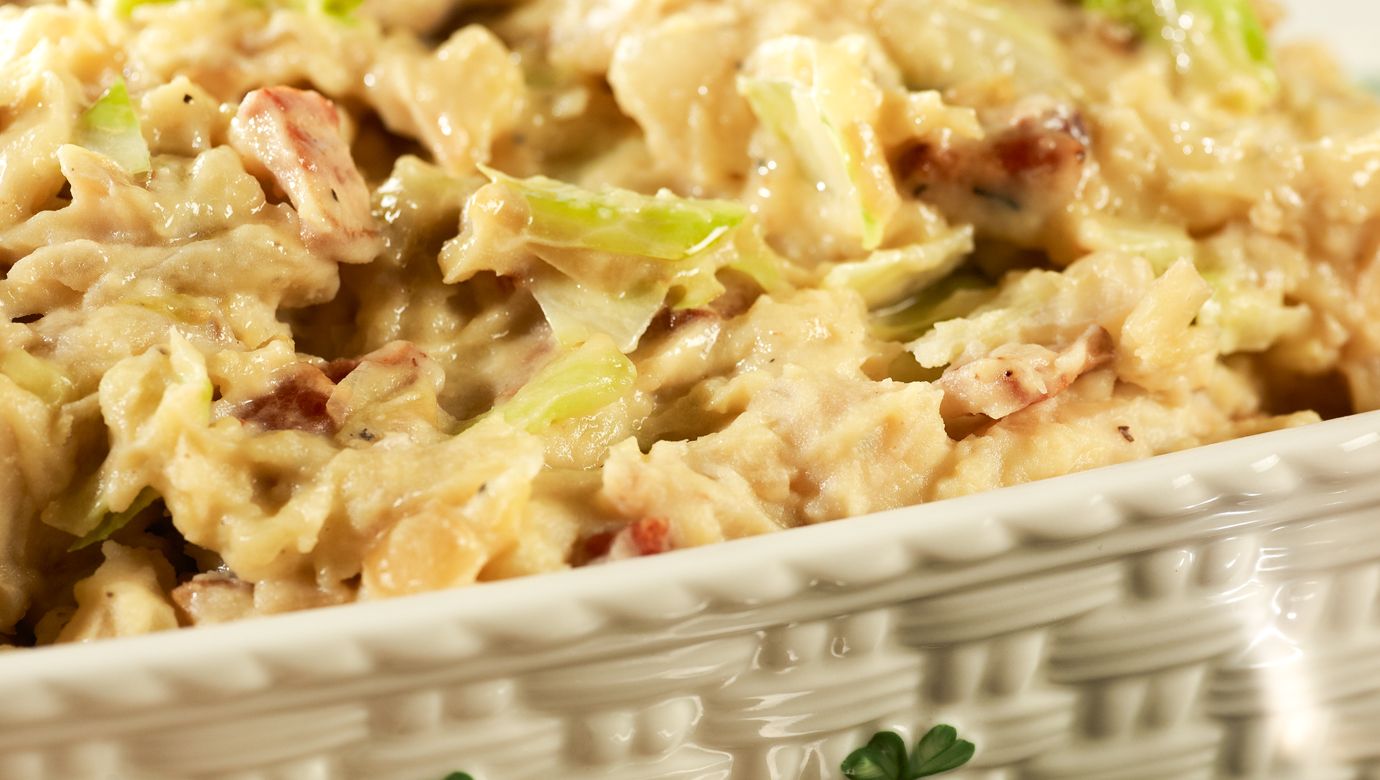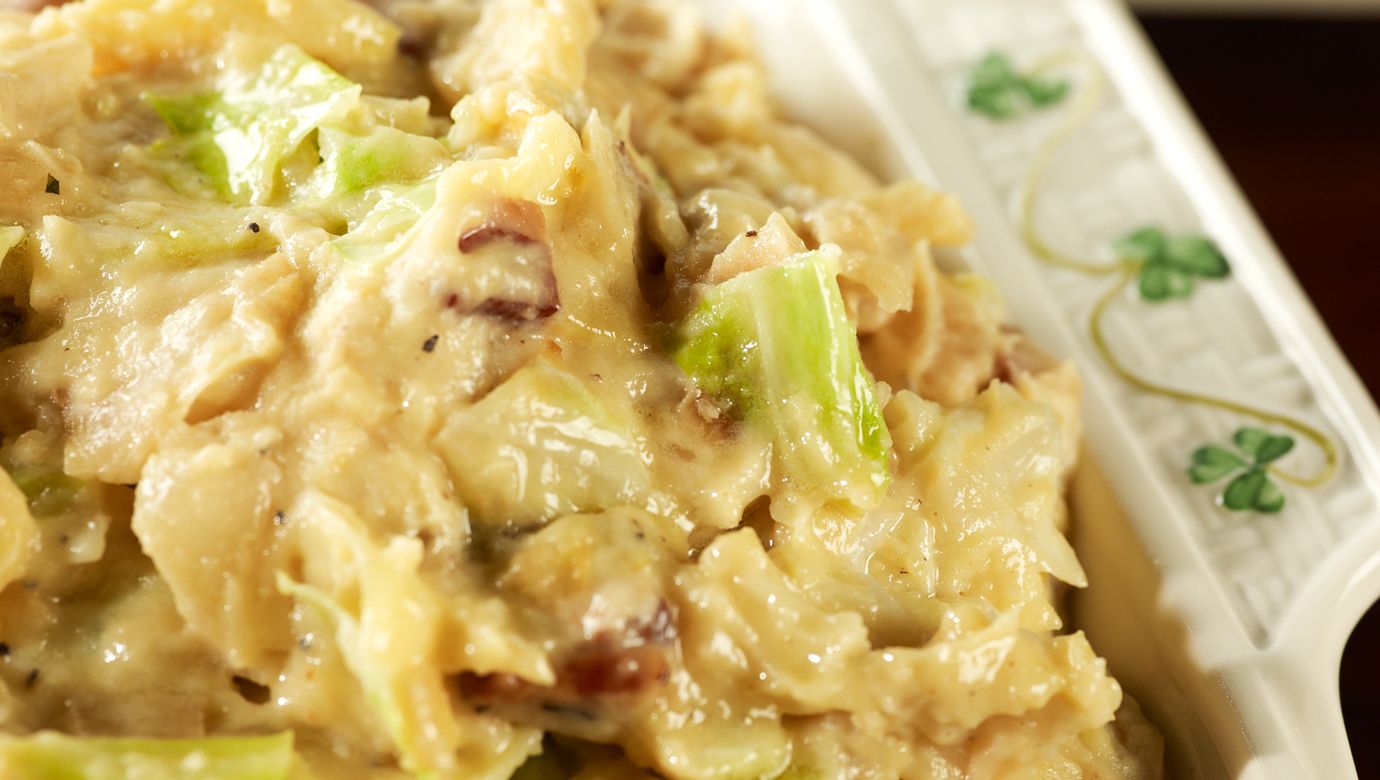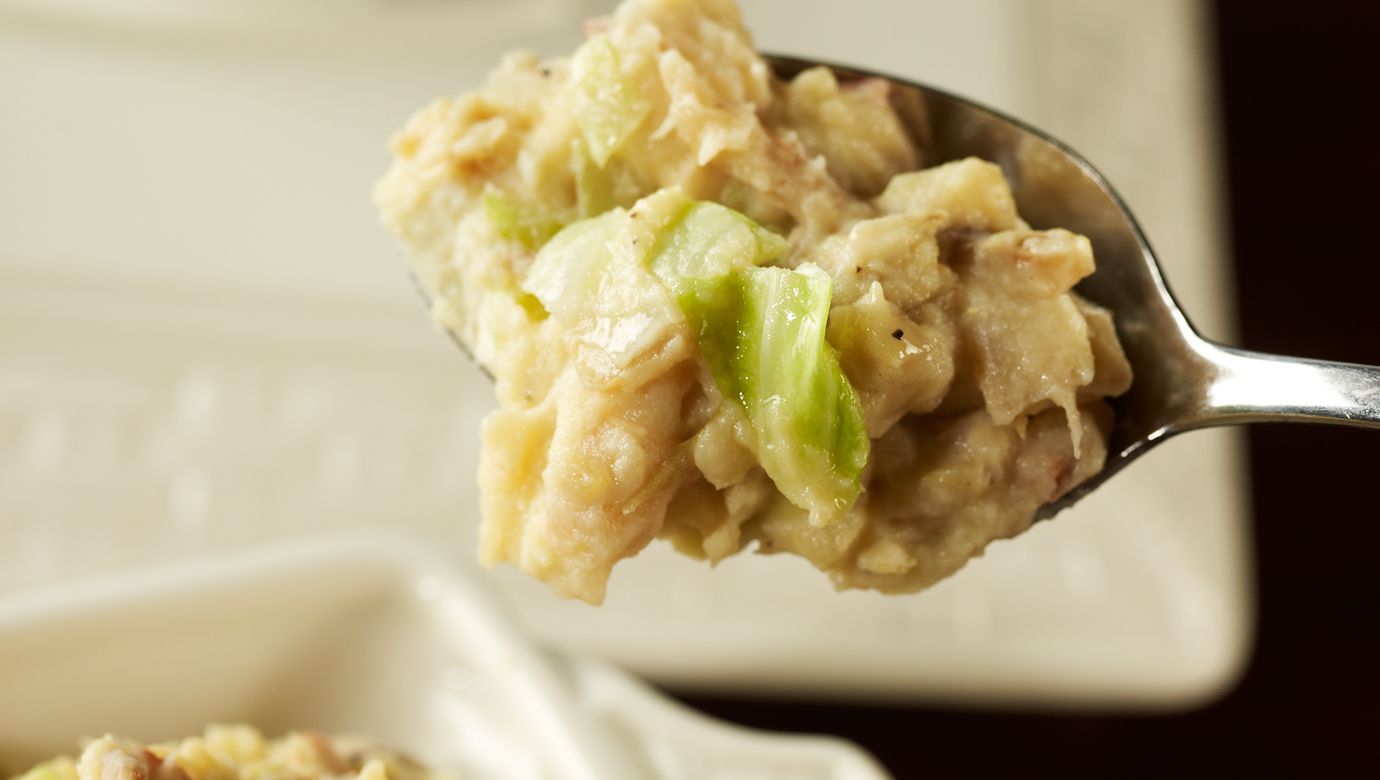 Colcannon
David Venable
This authentic Irish recipe is obviously perfect for St. Patrick's Day, but is tasty enough to put into your everyday rotation.
Ingredients
4 thick-cut bacon slices, diced
2-1/2 lbs Yukon gold potatoes, peeled and cut into 3" pieces
1 Tbsp + 1 tsp kosher salt
1 large onion, diced
1 lb cabbage, cored and chopped
4 Tbsp unsalted butter
1 cup heavy cream
1/4 cup milk
1/2 tsp ground black pepper
Directions
Sauté the bacon over medium heat in a large nonstick skillet until crisp.
Remove the bacon pieces and set aside. Add the cabbage and onions to the rendered fat, cover the pan, and sauté on low heat until tender, about 20 minutes. Stir frequently.
In the meantime, add the potatoes to a 5-quart stockpot. Cover the potatoes with water and add 1 Tbsp of salt. Simmer until tender, about 20 minutes.
When the potatoes are done, drain and place them into the bowl of a stand mixer. Add the bacon, the finished cabbage and onion mixture, butter, heavy cream, milk, 1 tsp salt, and black pepper. Mix on low speed until mashed.
Cook's Notes
A half pound of chopped kale is a tasty, even healthier alternative to the cabbage in this recipe.