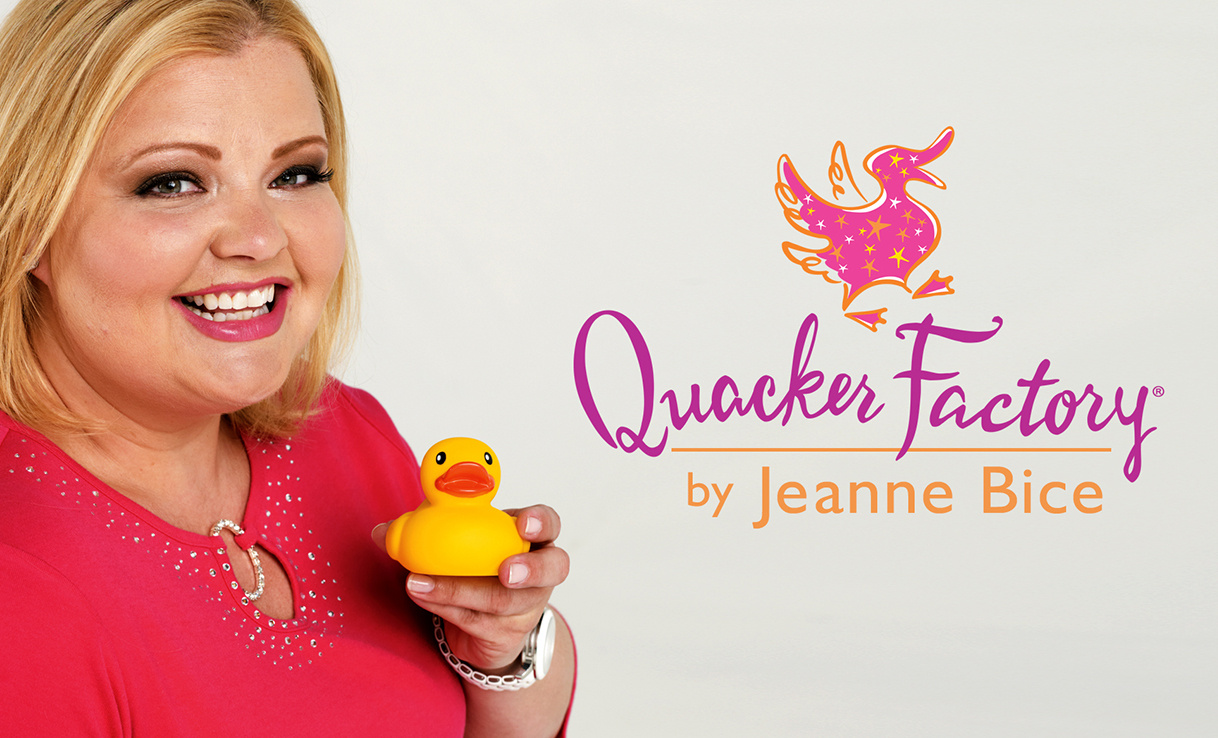 Stream Quacker Factory Everywhere
Check out our QVC Everywhere page to see our streaming options. From Facebook Live to the Roku app, you'll never miss the show again.
And if you do miss one, you can catch up with On Demand programming available on our streaming devices.
Add a smile to your style with sparkle clothing and sequin clothing and accessories from Quacker Factory. Inspired by designer Jeanne Bice, Quacker Factory fashions wake up your wardrobe in a fun-loving way. Playful sequins, rhinestones, embroidery, and sparkling details make a colorful statement and showcase your whimsical side. Find a dazzling array of pizzazz with our sequin tops, capri pants, women's jeans, embellished accessories, conversational designs, whimsical motifs, and brilliant fashions from the Sparkle & Shine collection.
Looking for an alternative to traditional women's jeans? Our fashionable and easy-to-wear DreamJeannes™ combine the tried-and-true look of denim with the comfortable feel of your favorite yoga pants. The stretchy knit fabric allows you freedom of movement without discomfort, and has become the number one fabrication in bottoms for Quacker Factory. DreamJeannes come in many flattering fits and styles, including capris, shorts, leggings, boot-cuts, crops, and more, and are available in the ever-popular denim blue hue, as well as a rainbow of colors from which to choose. Pair them with tunic tops, blouses, and other pieces from the Quacker Factory collection, along with favorites from your closet.
Discover the fun and playful Quacker Factory collection at QVC and bring a world of color and whimsy into your wardrobe.