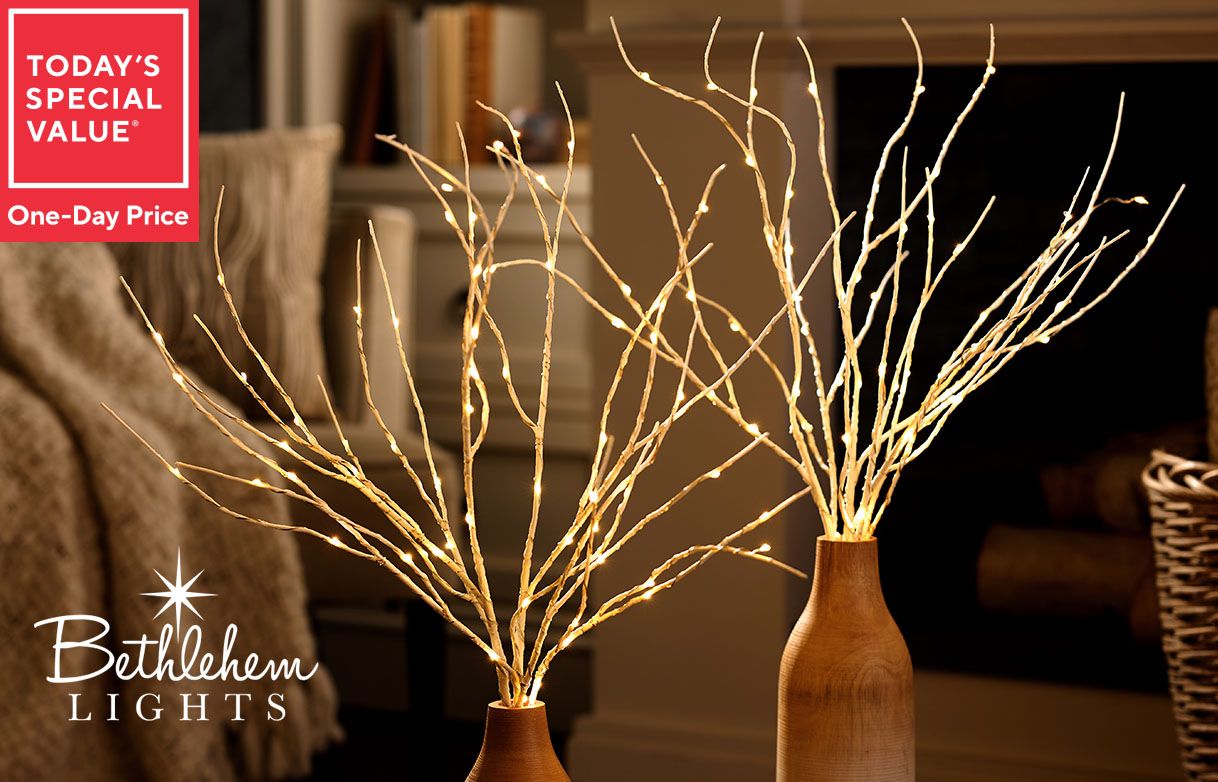 Add a Touch of Charm
Bethlehem Lights 36" Decorative Branches with Color-Flip LEDs
Exclusive to QVC® | Choice of Branch Color
Get It for Under $100
HALO Bolt Portable Power Jump-Starter & AC Outlet
Our Lowest-Price HALO Bolt of the Year | Only Order of 2023
Festive Inspo Ahead
It's never too soon to start that list.
Marking a Milestone
We're celebrating 30 years of Valerie Parr Hill at QVC®—with a specially curated assortment of anniversary items (& some of your all-time faves!).
Feels Like Fall
Spice up the season with fresh finds & faves.
On-Air Highlights
Catch these special moments from some of our recent shows.
QVC is proud to celebrate Hispanic Heritage Month. In September, we'll be highlighting Hispanic- and Latino-owned businesses. We'll also have a specially curated collection of products to help you join in the celebration.
Whatever your fall vibe—from creepy-crawly to cozy—our Holiday Headquarters Channel is serving up must-have products & inspo designed just for you.