Nespresso by De'Longhi Gran Lattissima OneTouch Coffee Maker
Recommendation Test Anchor, don't delete
Recommendation Test Anchor, don't delete
or 5 Easy Pays of $129.80
+ S&H and tax
In Stock
Sold Out
We're sorry.This item is not available at this time.
Pre Order Possible.
Wait Cancel
Low Stock
Available on
12 Months Qcard Special Financing ™
if purchased by 12/31 or
Easy Pay Every Day.
Learn More about QCard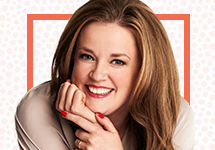 101 with Mary
Learn which coffee and espresso makers are right for you with a little help from program host, Mary DeAngelis. Watch Now.
Reviews & Community QA
Nespresso by De'Longhi Gran Lattissima OneTouch Coffee Maker
is rated out of
5
by
23
.
Rated

5

out of

5
by
Meyo
from
Amazing!
[This review was collected as part of a promotion.] Coffee is a must have in our house so I am constantly buying anything coffee related. We love trying the newest products & Im beyond excited to say we will be using this from now on. It great & makes delicious lattes! In love with it!!
Date published: 2019-09-19
Rated

4

out of

5
by
burnsjs1984
from
Love This Machine!
[This review was collected as part of a promotion.] If you want a great cup of Cappuccino, Latte, Macchiato Latte, Espresso.....this is your machine! This is like going to a coffee shop and getting an expensive drink right at home. With the Gran Lattissima you can add just a little froth, hot milk, flat milk also. I made pretty much every variety and every person that tried it like it. It came with a variety of flavors and coffee strengths of pods as well as decaffeinated. And a plus for the environment..the pods are recyclable. There are two cons with this machine (nothing major and nothing to do with the quality of the machine) which is why I didn't give it 5 stars. One is that it is very confusing on how to work the machine with all of the buttons. I watched a few of the videos online and still do not completely understand all of the buttons and the instructions that come with it are not completely clear.. Two, although I know they want the highest quality coffee drink from the machine the pods are a little expensive. But it is less expensive than going to a coffee shop every day! Go buy this machine, you will not be disappointed.
Date published: 2019-09-08
Rated

5

out of

5
by
sv1084
from
Never buying Starbucks again!
[This review was collected as part of a promotion.] I absolutely LOVE being able to make myself lattes at home with this machine! I was spending so much money on lattes each day, and now I have the ability to pack a travel mug for work and have one at home in the morning. Super easy to use and clean and would recommend it for anybody that wants something on the smaller scale for an at-home machine.
Date published: 2019-09-04
Rated

5

out of

5
by
PDX Doodle Mama
from
Perfect Lattes and Espresso Drinks from Home!
[This review was collected as part of a promotion.] The Gran Lattissima is an amazingly wonderful product that is easy to use and makes cafe quality drinks for serious coffee drinkers! My husband and I have been using our Gran Lattissima for over a week and have enjoyed exploring all of the different ways we can make Lattes and tasty Coffee Beverages! The Gran Lattissima is easy to use (after you read the provided instructions) and set up. It doesn't take up a lot of counter space. It has a very modern, sleek and clean design which makes it a great addition to any kitchen. THIS MACHINE HAS SIX DRINK SETTINGS!! Do you want regular coffee? The Gran Lattissima does it! A latte? Yessss!!!! Do you want the perfect cappuccino with frothy milk goodness? The Gran Lattissima does it! Macchiato? Oh yes. It also has Flat White Setting and a Milk Steamer Setting. The best part of this machine is that it doesn't have a lengthy cleaning process due to the espresso capsules prevent espresso grinds from going everywhere. This machine is easy to use because it has built in clean/rinse settings. Many of the pieces can be disassembled and cleaned in your dishwasher. It stores well and isn't heavy. We would HIGHLY recommend the Gran Lattissima looking for a high quality espresso machine!
Date published: 2019-08-30
Rated

5

out of

5
by
picoblanco
from
The best espresso — quickly, easily, and no mess
[This review was collected as part of a promotion.] I have been making myself lattes for years, but this is my first ever Nespresso machine. I love making my drinks the old fashioned way, but this machine is soooo much quicker, cleaner, and easier. We switched to the Gran Lattissima because my fiance was always too intimidated to use my old machine. I also love that when other people are visiting, they are able to make their own drinks rather than wait for me to wake up or get home to make them one. This thing can be used by anybody to make the perfect coffee drinks. This thing is gorgeous. It looks so high class and so simplistically elegant. I love walking in to the kitchen and seeing this beauty on the counter. It makes me smile every time. The design is super modern and looks like Apple made an espresso machine. It can make any kind of drink that you want. While I personally prefer to drink lattes almost all the time, this machine can do so much more. It has 9 different recipes that can all be customized and dont require anything more than clicking a button. It makes the perfect espresso every single time. With my manual espresso machine I was always having to adjust the settings for each unique brand and roast of coffee bean. This meant that I was only getting the perfect pour after I had perfected the settings for my newest roast (and I love trying new roasts.) With this machine, I can try all kinds of new pods and every single one of them comes out with a beautiful color and rich creamy top. Nespresso is more environmentally friendly than I had realized. At first I was hesitant to get this machine because I hated the idea of throwing pods in the trash after every coffee. I was sold when I found out about their recycling program. When you order your pods, make sure you opt in to receive a free recycling bag. You can put all your used pods in it and get free shipping to send them back to Nespresso to be properly recycled. Overall I have been super impressed with the Gran Lattissima. I never thought I would get rid of my manual espresso machine and I cant believe that I am now excited to do just that. This machine makes just as good of coffee and removes 100% of the hassle and mess that I am used to. I have already recommended it to my friends and I definitely recommend it to anyone else that is looking for a great espresso with no effort or skills required.
Date published: 2019-08-28
Rated

5

out of

5
by
Robby
from
Delicious Results
[This review was collected as part of a promotion.] I have been using this machine for about a week and love it! The coffee comes out quickly and tastes great! Then on top of that you have the milk option and not just the option to add milk but add foam etc. This machine is so easy to use you can make "fancy" coffees at home with the push of a button. Initially I was a little worried that having the milk feature would be cumbersome and not work that well but I am glad to say I was wrong. Overall I am very happy/impressed with the machine.
Date published: 2019-08-27
Rated

5

out of

5
by
Jsotam76
from
Coffee is life!
[This review was collected as part of a promotion.] I have always had an extreme somewhat obsessive love of coffee...all coffees. Recently I have gotten more in lingo, frap and caps. An then came espresso.... Like the dark wondrous drink it is. I knew I had to have quality machine if my own or a second job to support my habit. After a lot of time a research I decided on the gran lattissima. It is now one of the most used machines in my home. I'm using it several times a day. The froth function is completely amazing and produces soooo much with skim milk. This machine is small as well... Perhaps compact is a better word. It has every function and feature a coffee guru could want but the counter footprint is very small which I LOVE. I am no longer spending a fortune at local coffee bars and the time I'm saving is a huge bonus as well.
Date published: 2019-08-27
Rated

5

out of

5
by
Wade9188
from
Absolutely in love with it!
[This review was collected as part of a promotion.] Absolutely love this espresso machine. We always wanted to purchase one but never had the funds. Also some of the machines look very difficult to use and take a while to make the espresso you want. My husband has to get out the house in a hurry a lot so this quick simple way is perfect. Having a toddler run around in one touch of a button I have an espresso quick to wake me up.
Date published: 2019-08-26