AeroPilates Pro XP557 Reformer
Recommendation Test Anchor, don't delete
Recommendation Test Anchor, don't delete
or 3 Easy Pays of $433.00
+ S&H and tax
In Stock
Sold Out
We're sorry.This item is not available at this time.
Pre Order Possible.
Low Stock
Available on
12 Months Qcard Special Financing ™
if purchased by 12/31 or
Easy Pay Every Day.
Learn More about QCard
Protect Your Purchase with Allstate
Protect Your Purchase with Allstate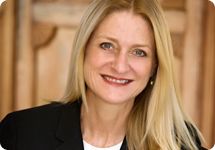 Click the links below to learn more about this machine.
Watch how the rebounder gets your heart rate up better than a treadmill.
See an animation that shows how various exercises engage muscle groups.
View an AeroPilates comparison chart to find the right one for you.
Reviews & Community QA
AeroPilates Pro XP557 Reformer
is rated out of
5
by
11
.
Rated

5

out of

5
by
NPcrazyabouthealth
from
Remarkable unit
Although I was very sceptical about this unit I could not fathom paying 8,000 for a professional one like at the studio I go to. This reformer is perfect for any home! My 23 year old son (football jock) raves about this and prior to him trying it out he made jokes about it was okay for a lady but wouldn't be a workout for a man. MIND CHANGED lol Only regret is not buying earlier! I recommend pilates for most of mine spine patients for overall spine health!
Date published: 2020-12-03
Rated

5

out of

5
by
lildebra
from
Look at other websites before purchasing
I found this same reformer on Wal-mart and Amazon $455.00 cheaper than here. I wanted to use my Q card to pay for this. QVC says they do not price match so they just lost a sale.
Date published: 2020-06-13
Rated

1

out of

5
by
JVic3
from
Received Damaged Poor Quality Machine
I received this reformer via freight carrier after waiting almost a month for it to arrive. While unpacking the machine I was really disappointed to see that many of the parts were damaged. The carriage leather was ripped and the padding and wood inside was exposed. The wood trim parts are poor quality wood and poorly constructed. They look like they were glued together with a hot glue gun. The reformer seemed to be packed really well so I can only assume the manufacturer packaged it damaged. I called QVC on Mother's Day to report the damage parts and was told by their representative that replacement parts would be ordered and I could assemble the machine and the parts would arrive within two weeks. After two weeks had gone by and I did not receive the replacement parts, I called QVC to inquire about the status of my order, only to find out replacement parts could not be ordered for this machine and the previous representative would have received the same alert that todays representative received when attempting to order parts. They told me I need to ship the reformer back to them. It weights 185 lbs! I now have to disassemble and completely break it down, re-box it, and have it carried up from my basement to be picked up by the same freight company that delivered it. They told me it would take two weeks for the freight company to CALL ME to arrange a pick up. I'm very disappointed with QVC and their handling of this problem and with Aero Pilates with the quality of this reformer. I have another reformer from Aero Pilates and this machine was my upgrade after almost 10 years with my old reformer. My old reformer was about a third of the cost of this reformer and is by far a better quality machine, which is why I choose to not have a replacement machine sent to me. Save your money, this reformer is NOT worth the cost.
Date published: 2019-05-28
Rated

5

out of

5
by
SingerCher
from
BY FAR - THE BEST!!!!
I purchased this several years ago....used it daily for a year and then like many...got lazy and stopped. I hurt my back and went for physical therapy. I started doing the exercises they gave me on my Pilates machine plus all the other exercises for the back that came with my Chart that came with it. Within two weeks.....I am pain free!!! My back problem was muscular and AeroPilates machines really do a fabulous job on strengthening the back and all your other muscles!!! I'm back to working out every day for a half hour!! I learned my lesson!!! THANK YOU for a wonderful and healthful machine!! LOVE IT!!!!!!
Date published: 2013-01-06
Rated

5

out of

5
by
MKMIA
from
AWESOME!
Simply awesome! You can pay a fortune for Pilates classes or join a gym and not go. This simply works! I have lost 30+ pounds and have kept it off for several years! Well made, easy to set up and store. Comes with dvd's that show you how to use and you can buy more as you advance.
Date published: 2013-01-04
Rated

5

out of

5
by
Bianchideb
from
Love it!
Got this last month and I love it. I have back problems and heel spurs that makes working out a challenge. I asked my Dr. and he recommended Pilates. I have been taking it easy, building up slowly. So far I have noticed an improvement in the amount of stiffness In my back and hips. I have lost 15lbs with my reformer and a low fat/carb diet. My husband put the reformer together by himself in about one and a half hours. He is very fit and also uses the reformer and finds it challenging. It is a large piece of equipment and does need a large space. I am very happy with my purchase. I debated on spending so much on one machine, but I look at it as a investment in my health and that is priceless.
Date published: 2012-03-18
Rated

5

out of

5
by
shellrae
from
La-la-LOVE it!
Had wanted an Aeropilates machine for years and finally got one for my birthday a week ago. I LOVE this machine! They say that the the only exercise that will work for you is the one that you will actually do consistently and this is MY exercise. I love the stretching effect and the strength training is so effective that within a week I see a definite change in muscle tone, especially on my arms. I would definitely recommend a reformer to anyone you has mobility issues as it will definitely help with flexibility and range of motion.
Date published: 2012-01-28
Rated

5

out of

5
by
MJDinVegas
from
Love This Machine!
This is my first pilates machine. I have been using since December 1st and already feel the results. The DVDs are good for a novice like me. I feel like this is a kind of exercise I can stick with. Very happy with my purchase.
Date published: 2011-12-16