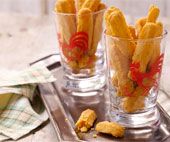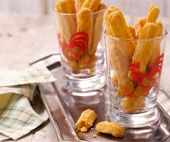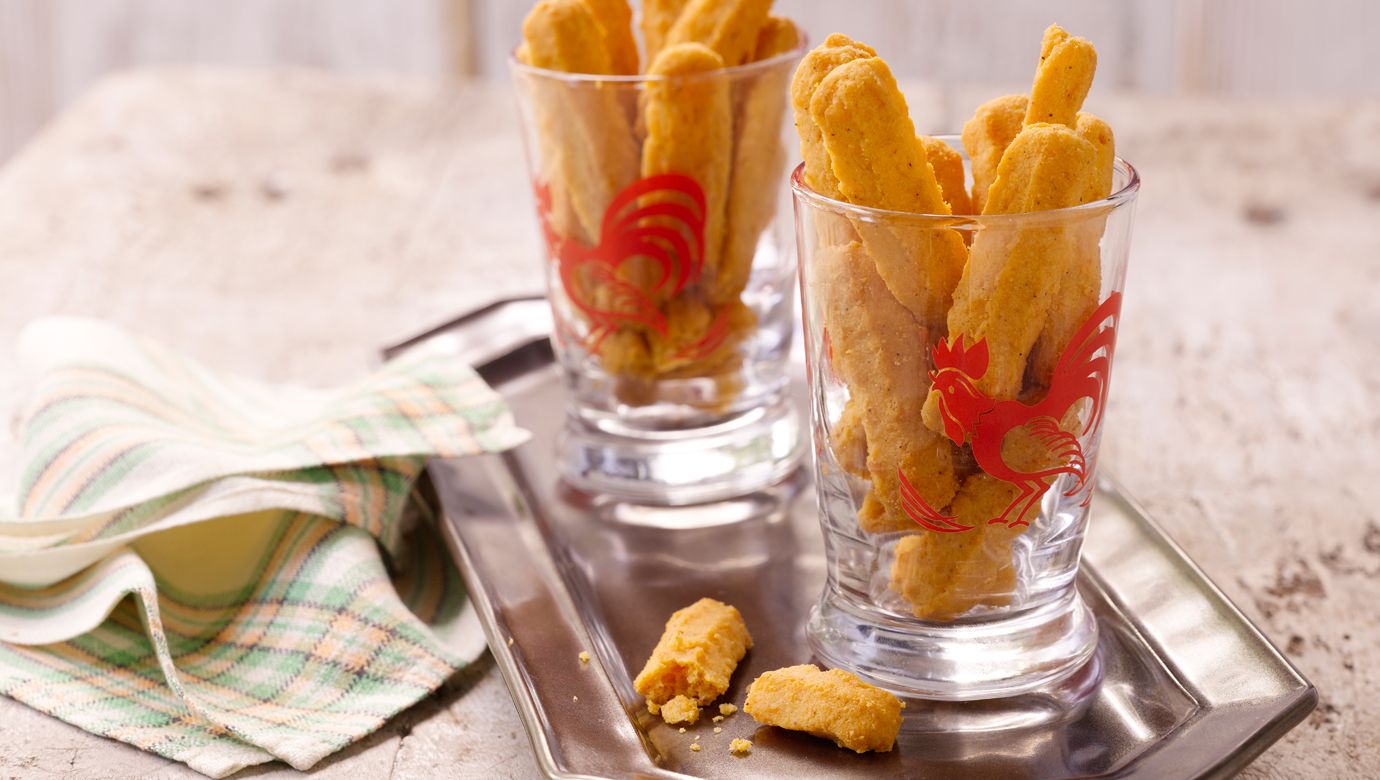 Old-fashioned Holiday Cheese Straws
David Venable
Savory and rich with just a bit of peppery bite, cheese straws are great party snacks. They're especially easy to make and even travel well.
Ingredients
1/2 cup margarine, softened
1-1/2 cups room-temperature smoked Gouda cheese, finely shredded
1-1/2 cups room-temperature sharp Cheddar cheese, finely shredded
1-1/2 cups all-purpose flour
1/2 tsp onion powder
1/2 tsp paprika
1/2 tsp salt
1/8 tsp ground black pepper
3 Tbsp heavy cream
Directions
Preheat the oven to 325°F. Lightly spray a parchment-lined cookie sheet with baking spray.
Combine the butter and cheese in a large bowl and mix well with a wooden spoon (or better yet, your hands!). Add the flour, onion powder, paprika, salt, pepper, and cream. Mix well to combine. Place the dough in a piping bag.
Pipe the dough into 3'' strips and bake the straws for 11-14 minutes until lightly colored. Remove the straws from the oven and place on wire racks to cool. Makes approximately 30-35 cheese straws.
Cook's Notes
Making cheese straws is a great way to learn about cheese. Try out new flavors like Red Leicester or Cheshire.