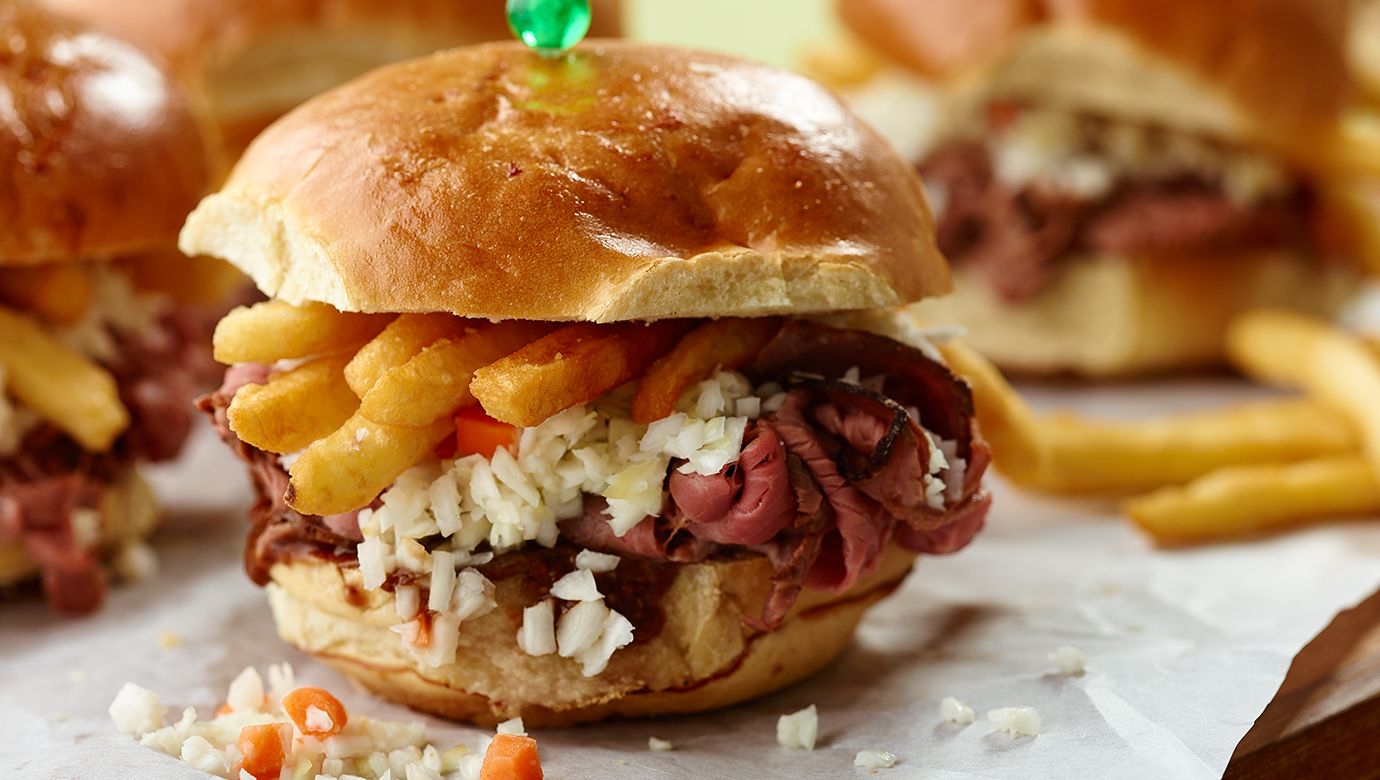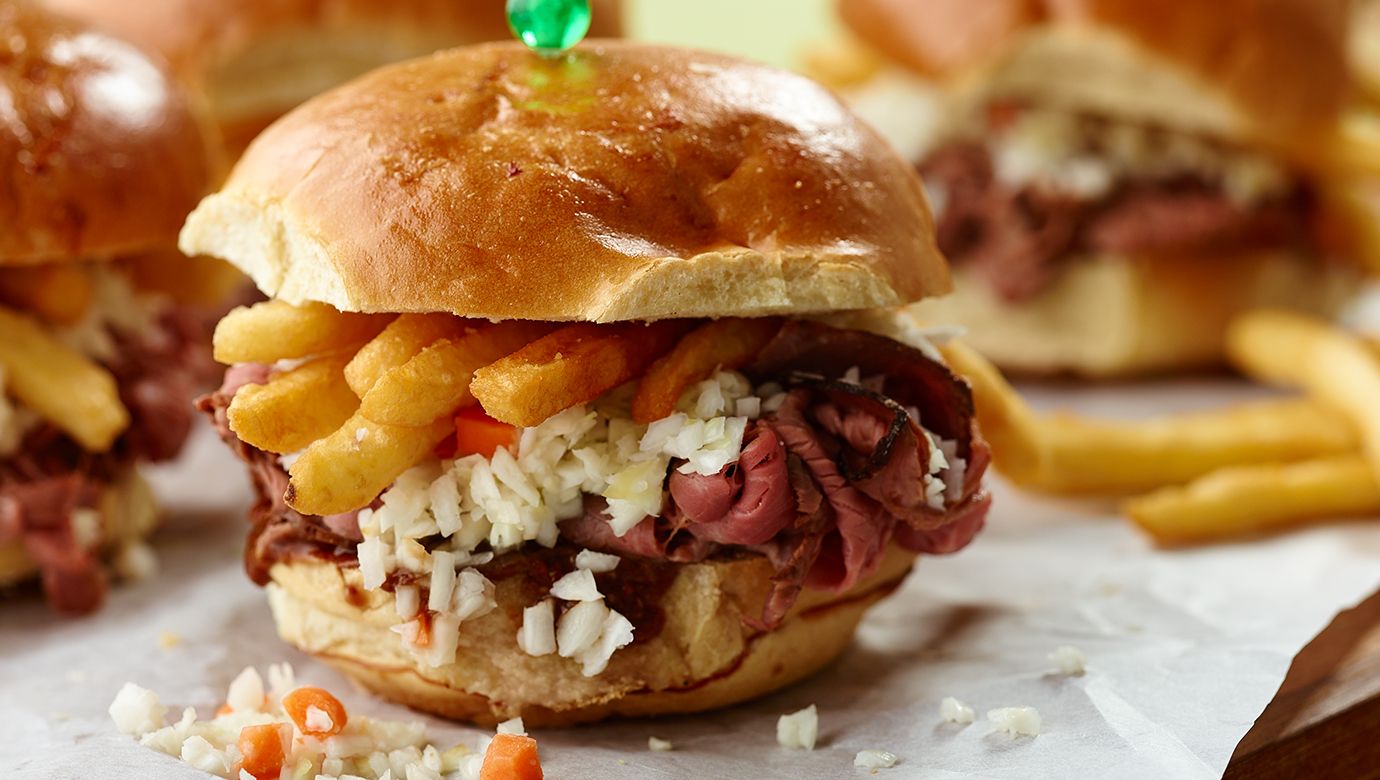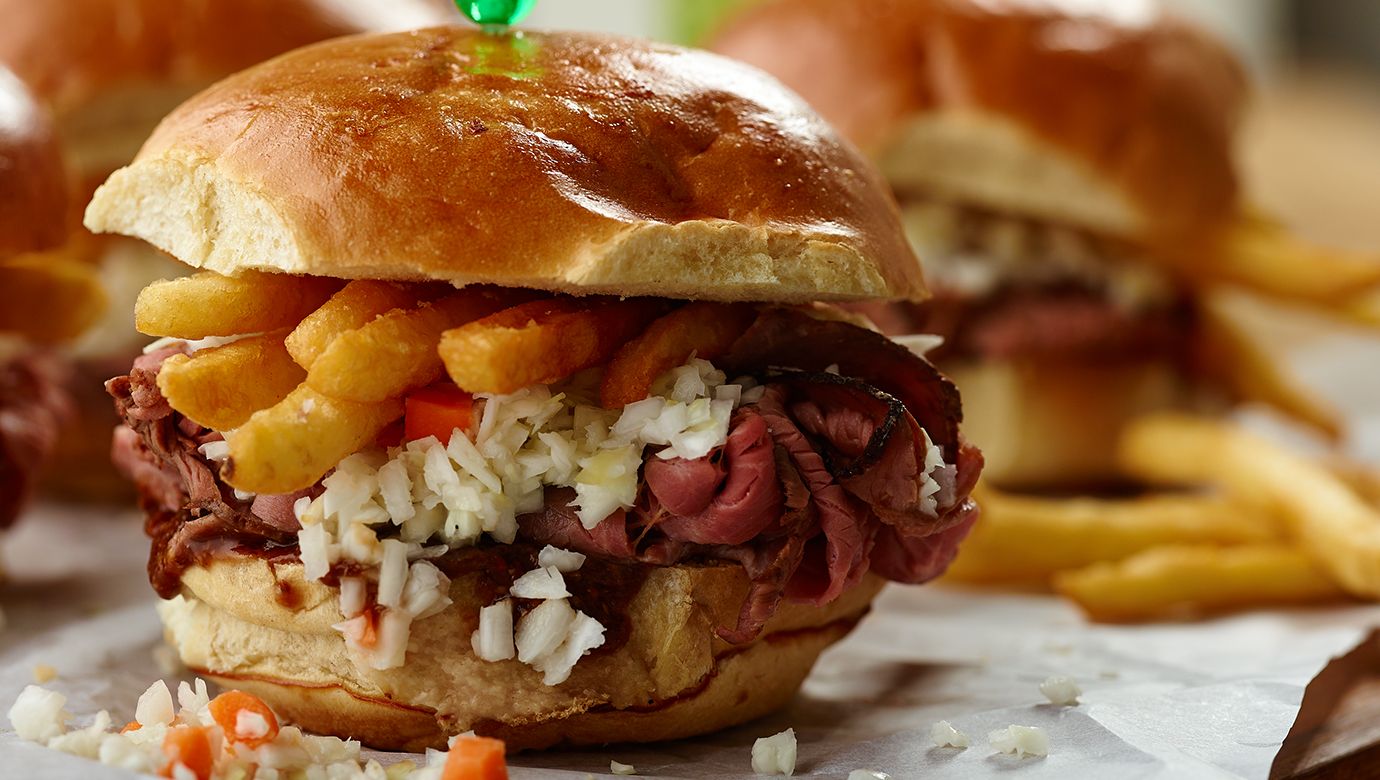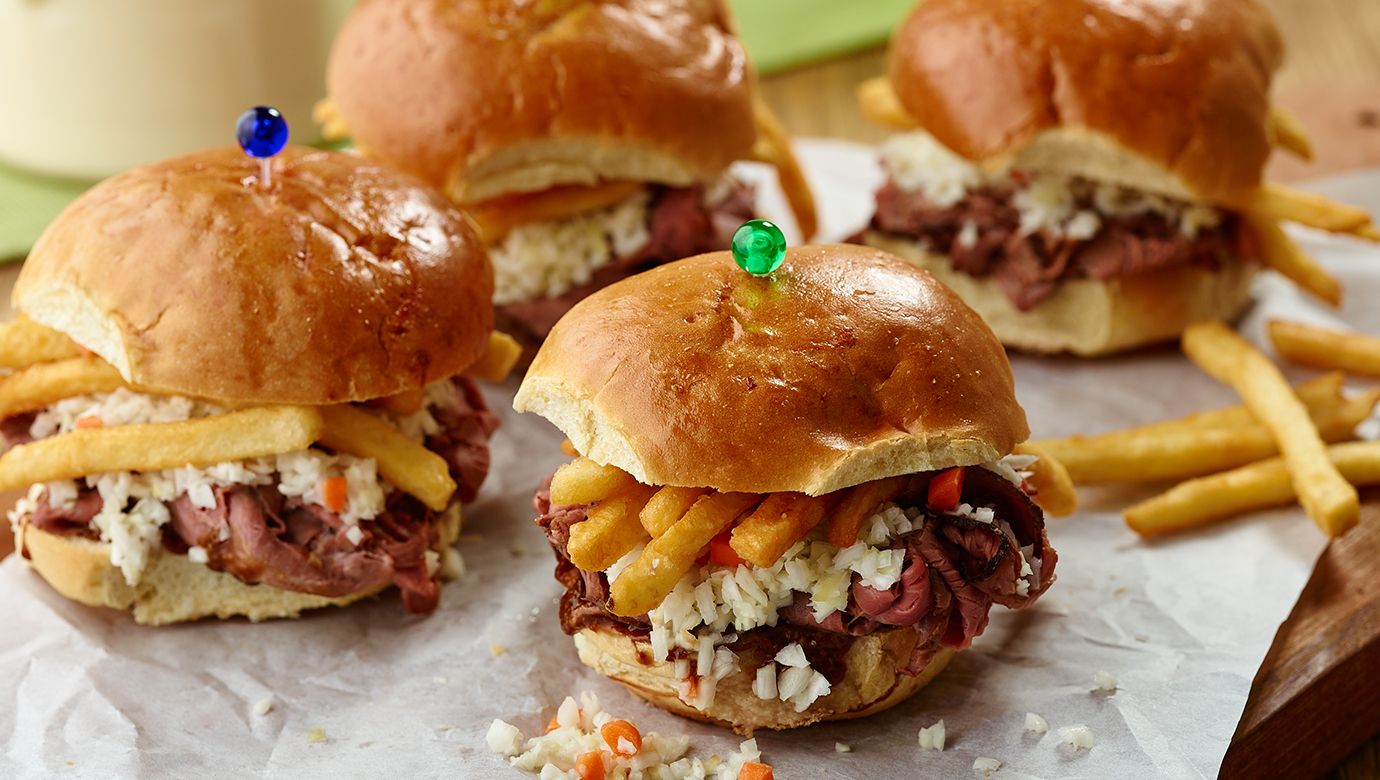 Loaded Roast Beef Sandwich
David Venable
Whether you're celebrating the big game or spending the day with friends, this sandwich is sure to keep the conversation going! Just make sure to bring your appetite…and a handful of napkins.
Ingredients
1/4 cup ketchup
1-1/2 tsp light brown sugar
1-1/2 tsp whole grain mustard
1-1/2 tsp balsamic vinegar
1-1/2 tsp prepared horseradish
1-1/2 Tbsp Worcestershire sauce
4 Vienna rolls, halved widthwise
1 lb deli-sliced roast beef
1 cup prepared creamy coleslaw
10 oz thin-cut French fries, cooked
Directions
Combine the ketchup, brown sugar, mustard, vinegar, horseradish, and Worcestershire sauce in a small bowl.
Lay the bottom halves of the split Vienna rolls on a cutting board. Spread 2 Tbsp of the sauce on the roll bottoms and then equally divide the roast beef, coleslaw, and fries among each roll, in that order. Close the sandwich with the roll-tops.
Pierce each sandwich with 2 toothpicks (or sandwich picks). Cut each sandwich between the picks and serve.
Cook's Notes
If you want to use leftover roast beef for your sandwich, you can. Just be sure to reheat the beef in liquid so it doesn't dry out.