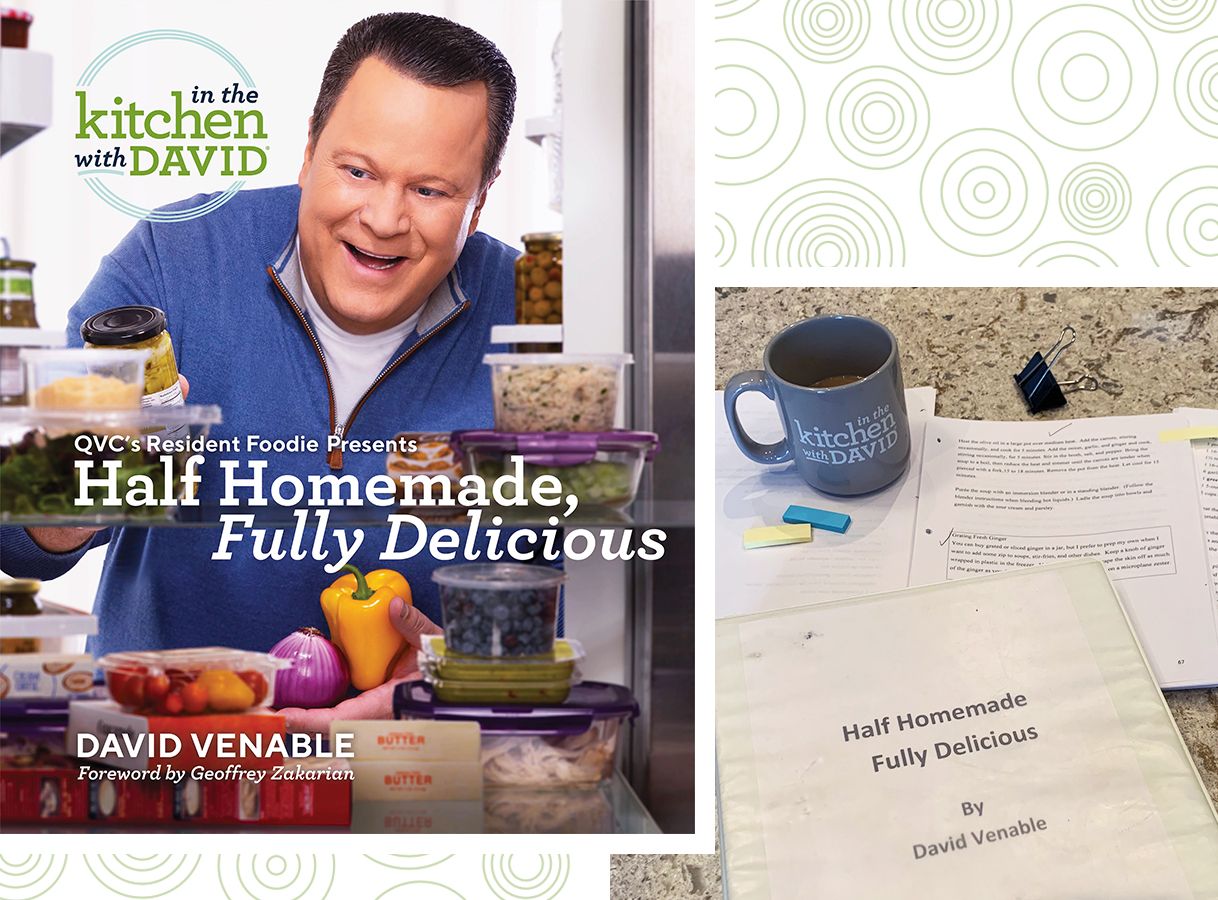 David's New Cookbook
Now available to pre-order!
"Over the past few months, I've been working on developing my FOURTH cookbook for all of YOU! Half Homemade, Fully Delicious is a project that I've loved working on and I'm SO excited to share it with you. In this cookbook, you'll find a collection of recipes that are the perfect combination of time-tested classics with a twist, as well as completely new creations that always deliver 'yums' and smiles when brought to the table." —David Venable, QVC's Resident Foodie
Half Homemade, Fully Delicious pre-orders will ship to customers on 10/26/21 and feature:
110 one-page recipes with 10 ingredients or less
Supermarket shortcuts
A full-page color photo with every recipe
Plus, anyone who pre-orders Half Homemade, Fully Delicious will receive an email with an all-access invitation to our private Facebook group, ITKWD Foodies—featuring Half Homemade Live cooking classes, behind-the-scenes photos, Q&A seshes & more.