We Captured the Moment
Enjoy this look at David sharing the scoop during his show!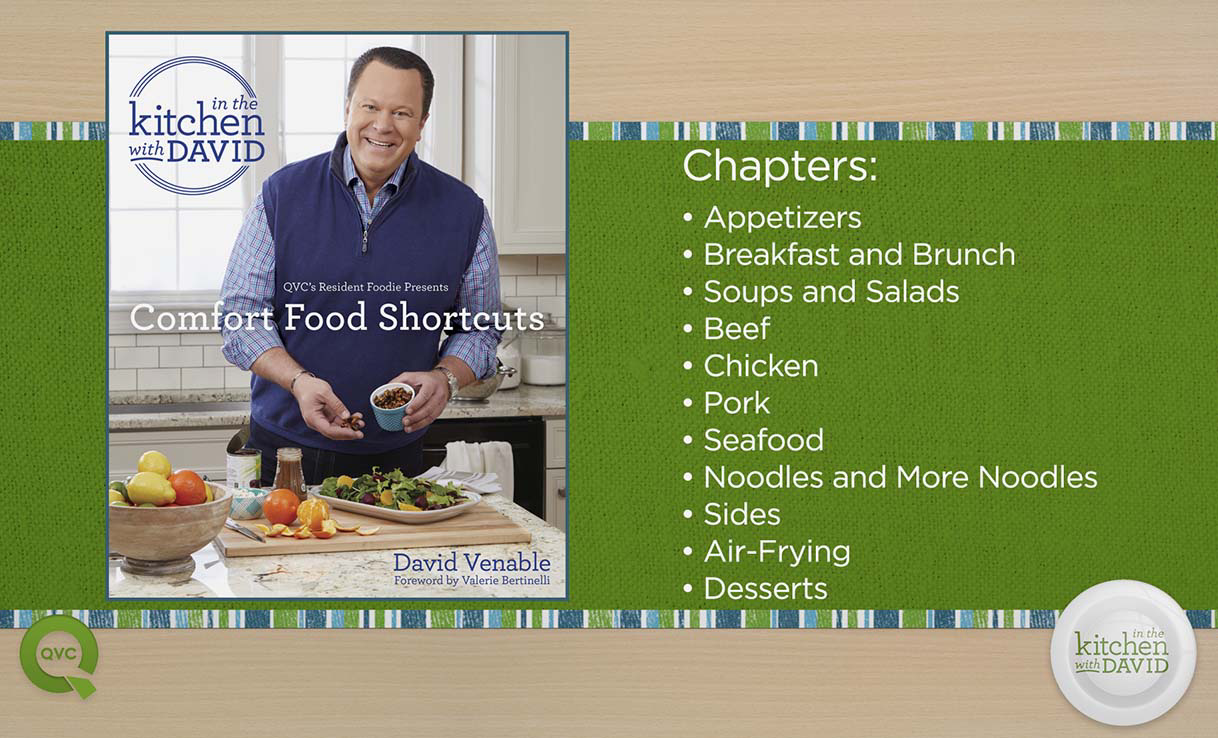 A Sneak Peek
Here's something to whet your appetite: A special look at the chapters featured in my new cookbook, In the Kitchen with David: QVC's Resident Foodie Presents Comfort Food Shortcuts. From appetizer favorites to mouthwatering desserts, there's plenty to be excited about. There's even an entire chapter devoted exclusively to air frying!

Recipe Testing Pics
Get a glimpse at the work in progress
On Set with Our Team
Having fun together is an essential ingredient
We've Got This Covered
Check out special moments from the cookbook cover shoot