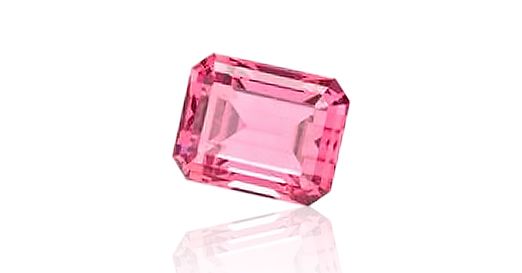 Stone Information & Mining
Somewhere in Brazil in the 1500s, a Spanish conquistador washed the dirt from a green tourmaline crystal and confused the vibrant gem with emerald. His confusion lived on until scientists recognized tourmaline as a distinct mineral species in the 1800s. The confusion about the stone's identity is even reflected in its name, which comes from toramalli, which means "mixed gems" in Sinhalese (a language of Sri Lanka). It's a term Dutch merchants applied to the multicolored, water-worn pebbles that miners found in the gem gravels of Ceylon (now Sri Lanka). It's easy to understand why people so easily confuse tourmaline with other gems: Very few gems match tourmaline's dazzling range of colors. From rich reds to pastel pinks and peach colors, intense emerald greens to vivid yellows and deep blues, the breadth of this gem's color range is unrivalled. Brazilian discoveries in the 1980s and 1990s heightened tourmaline's appeal by bringing intense new hues to the marketplace.
The supply of tourmaline began to expand during the first half of the twentieth century, when Brazil yielded some large deposits. Then, beginning in the 1950s, additional finds appeared in countries around the world. Madagascar and Afghanistan have produced fine red tourmaline.
Legend & Lore
One of the earliest reports of tourmaline in California was in 1892. In the late 1800s, tourmaline became known as an American gem through the efforts of Tiffany gemologist George F. Kunz. He wrote about the tourmaline deposits of Maine and California, and praised the stones they produced.
In spite of its American roots, tourmaline's biggest market at the time was in China. Much of the pink and red tourmaline from San Diego County in California was shipped to China because the Chinese Dowager Empress Tz'u Hsi was especially fond of the color. There, craftsmen carved the tourmaline into snuff bottles and other pieces to be set in jewelry. San Diego County's famed tourmaline mines include the Tourmaline Queen, Tourmaline King, Stewart, Pala Chief, and Himalaya.
Color
Many tourmaline color varieties have inspired their own trade names.
Rubellite is a name for pink, red, purplish red, orangy red, or brownish red tourmaline, although some in the trade argue that the term shouldn't apply to pink tourmaline.
Indicolite is dark violetish blue, blue, or greenish blue tourmaline.
Paraíba is an intense violetish blue, greenish blue, or blue tourmaline from the state of Paraíba, Brazil.
Chrome tourmaline is intense green. In spite of its name, it's colored mostly by vanadium, the same element that colors many Brazilian and African emeralds.
Parti-colored tourmaline displays more than one color. One of the most common combinations is green and pink, but many others are possible.
Watermelon tourmaline is pink in the center and green around the outside. Crystals of this material are typically cut in slices to display this special arrangement.
Cleaning
Warm, soapy water is the best method for cleaning tourmaline. The use of ultrasonic and steam cleaners is not recommended.
This information was excerpted from GIA's Gem Encyclopedia with permission from GIA.