How to Use PayPal
For a quick and simple payment option choose the Pay with PayPal button available right in your cart. Securely log in to your PayPal account and then continue with your checkout. It's that easy.
Alternatively, you can choose the new PayPal payment option within the "Select Your Payment Method" dropdown.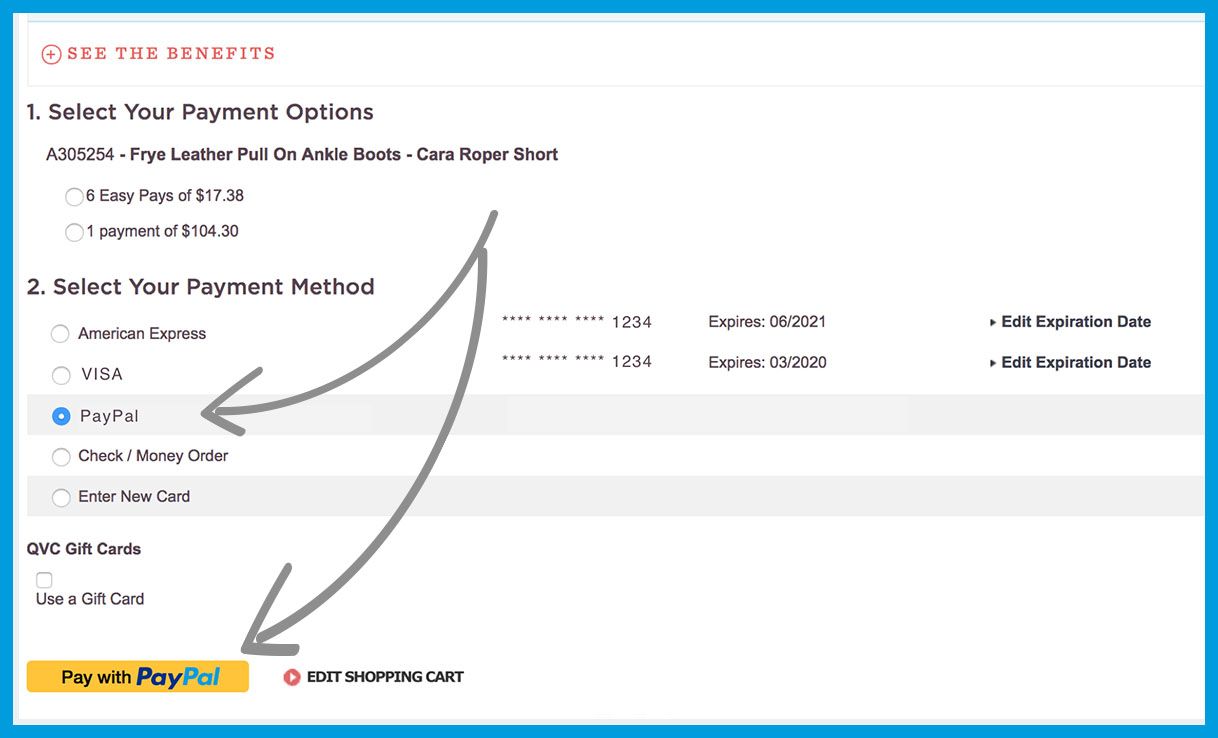 Wrong color? Doesn't fit? Get your return shipping costs covered when you pay with PayPal! Don't have a PayPal account? No problem. Sign up for one, use PayPal at checkout, and if you aren't satisfied with your order, PayPal will refund the cost of sending it back. Go to PayPal for details and terms. Exclusions and limitations apply.