DeLonghi Dinamica Automatic Coffee & Espresso Machine TrueBrew
Recommendation Test Anchor, don't delete
Recommendation Test Anchor, don't delete
or 5 Easy Pays of $189.99
+ S&H and tax
In Stock
Sold Out
We're sorry.This item is not available at this time.
Pre Order Possible.
Low Stock
Available on
18 Months Qcard Special Financing ™
if purchased by 12/31 or
Easy Pay Every Day.
Learn More about QCard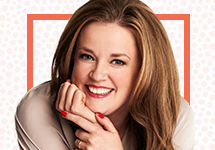 101 with Mary
Learn which coffee and espresso makers are right for you with a little help from program host, Mary DeAngelis. Watch Now.
Reviews & Community QA
DeLonghi Dinamica Automatic Coffee & Espresso Machine TrueBrew
is rated out of
5
by
25
.
Rated

5

out of

5
by
Cpellegrin
from
Love the hot water feature
[This review was collected as part of a promotion.] This is one of the best coffee makers i have ever owned. I love how it grinds the beans at different setti gs and brews the coffee or expresso without a filter. It also has a side feature for hot water which is great for hot chocolate or hot tea. It is very sleek and matches my kitchen perfectly. I would definitely recommend this to anyone looking for a great coffee maker.
Date published: 2019-08-14
Rated

5

out of

5
by
TCM77
from
Excellent
[This review was collected as part of a promotion.] We are so in love with this coffee and espresso machine, but my husband is especially infatuated with it. For a long time he used a one cup pod machine. He'd press the button and then let it sit for a really long time until it was cold. It was strange, but that's how he prefers his coffee. Since having this new machine he will brew his coffee over ice and then immediately drink it. He also enjoys making fancy espresso. He's becoming quite the barista in that way. As far as quality goes, I'm not sure there's much better. This is a well crafted machine that delivers. There are a ton of instructions to read through and you need to test your water before using etc. Although it was a lot, I actually appreciated it. I felt well prepared using it and know I'm keeping the quality of the machine top notch. Overall, I'm so glad we got this and I know it will be enjoyed for years to come.
Date published: 2019-08-13
Rated

5

out of

5
by
cicinv
from
New favorite way to make hot or cold coffee
[This review was collected as part of a promotion.] Wow this is the most luxurious coffee maker I have ever had and makes it so simple to make a delicious cup of brew; hot or cold. Makes smooth, rich coffee and I love how easy it is to use! I was looking to switch to cold brew coffee since it causes less acidity during brewing vs normal hot brew coffee. This replaces my current brew system because its fast, very simple to use and is fully automatic for espresso with just the touch of a few buttons. Using whole beans also gives the coffee a fresher taste no matter what kind of bean you use. Being able to use your own type of coffee is a huge benefit over the other automater coffee makers I also like that it can make the cold foam using any type of milk which my other machine did not have the ability to do. I would have liked if they included a container or pitcher for the foam-making since you need a certain size and shape when using this option. I was surprised it included a water tester for optional filter which shows they are serious about producing a great tasting cup of quality coffee. Clean up was a breeze since the brew unit can be removed unlike most machines and the other parts are dishwasher safe. Hightly recommend this TrueBrew system.
Date published: 2019-08-08
Rated

5

out of

5
by
Garr
from
My New Favorite Appliance
[This review was collected as part of a promotion.] I got the DeLonghi Dinamica about a month ago and it has by far exceeded my expectations. Super easy to set up and use plus it makes AMAZING ESPRESSO!!!!! The set up was quick, it took me about 20 minutes to learn the functionality and set my water hardness(which I highly recommend). I love the self grinding feature, just add your beans to the hopper and choose your desired strength and size of espresso and it does the rest. From latte's to iced coffee this thing does not disappoint. Frothing the milk takes a few times to get the hang of but is another feature that makes this unit outstanding. You will need to buy a steel pitcher in order to use this function properly as it is not supplied but inexpensive. To clean the unit you just slide the tray out to reveal the spent grounds that fall into the removable basket. This also gives you access to the water reservoir to fill or remove completely in order to clean the grinding plate. Two things I learned really quickly are when you turn the unit off it purges/cleans the pour spouts so make sure you have something under them when it turns off. The other is water does tend to accumulate in the tray so be cautious when removing the tray. All around I love this unit, I use it everyday.
Date published: 2019-08-08
Rated

5

out of

5
by
@Jaa0810
from
A blast!!
[This review was collected as part of a promotion.] Oh my gosh! This Product is AMAZING!!! I love it. The instructions are so thorough and easy to understand and has pictures too! Set up was a breeze. The coffee is so good and espresso is just perfect. I like how you can grind your own beans or have already ground coffee too. I personally like to have cappuccino and the iced coffee. Iced coffee for hot days and cappuccinos for cold days. Makes it easier on my wallet too! Now I can have whatever coffee i want. My friends like using it when they come over. There isn't anything I don't like about this product.
Date published: 2019-08-08
Rated

4

out of

5
by
abusacca
from
Great espresso, takes time to learn
[This review was collected as part of a promotion.] Let me start this review by stating I am a novice. I have no experience using anything more complex than my drip coffee maker. Initially, this machine was a bit intimidating, although it looks pretty sleek. It has taken some time to develop confidence and remember each step of the process, although after a few weeks, my husband and I are both capable of making our own cup of espresso or iced coffee. The automatic coffee grinder is helpful, as we can pour beans in and let the machine do its work in measuring and grinding based off each of our strength preferences. My recommendation for improvement would be more visuals in the instruction manual. There are several parts and buttons on the machine that are referenced throughout the manual, so to continue to flip back & forth to the initial product drawing is a bit frustrating. It would also be helpful to have more quick start guides or a "before your first cup" quick guide. Overall, it is a great addition to our kitchen. We've loved having fresh espresso without much fuss in the mornings. The ratio for iced coffee is perfect, especially with the addition of a little milk or cream.
Date published: 2019-08-04
Rated

5

out of

5
by
klincoln2005
from
Truly an amazing coffee and espresso machine!
[This review was collected as part of a promotion.] This is an amazing machine. It does it all and does it perfectly. It's a big machine but still fits great on a counter. It a sleek touchscreen. There is so many great features. It grinds your beans to each individual drink order to ensure that the beans are as fresh as they can be. I also get to pick the strength of coffee which is one of my favorite features. When I am feeling really tired; I can up my coffee strength to extra-strong with just a press of a button. I am an iced latte drinker. This machine allows for me to be able to have an iced latte that is not watered down. I love that I can easily froth any kind of milk to make a nice hot cappuccino. I have been using almond milk and it does a great job frothing. I do recommend however buying separately a frothing pitcher. I at first did not have a frothing pitcher when I got this machine and had difficulty finding a cup to use to froth with. I love that it cleans itself every single time I use it. This machine has a ton of features that I haven't learned yet but I am excited to try out and learn. This is truly an amazing coffee and espresso machine. Its the best one out there!
Date published: 2019-08-03
Rated

4

out of

5
by
Shawn2105
from
Impressive Results and Nice Looking Machine
[This review was collected as part of a promotion.] First and foremost, the De'Longhi Dinamica makes great espresso. It looks nice on the counter and has a ton of features for perfecting and adjusting everything from the output volume to the temperature. I was expecting a machine that was "fully automatic" and in many regards this machine meets that description, especially for espresso. But it is less so when you're after cappuccinos or lattes. There's no single button that makes those drinks from start to finish – you need to pull the espresso shot and then manually use the frother to get the correct thickness and proportions of foam and/or hot milk to add to the espresso. As someone who has never used a milk frother before I found that portion intimidating and difficult. I also had trouble finding an appropriate vessel to use when frothing the milk – the frother arm didn't reach the liquid with the first 2 cups that I tried. It would be nice if there was a milk frothing pitcher included with the machine since it's an essential part of making those drinks. I did appreciate some of the other design features, notably the indicator level for the overflow tray, the front accessible water tank and self-cleaning function. I suspect with more practice and lots of re-reading of the (very in depth) instruction manual this machine is going to become a favorite.
Date published: 2019-07-29