Bobbi Brown 7pc Instant Pretty Collection
In Stock
Sold Out
We're sorry. This item is not available at this time.
Pre Order Possible .
Low Stock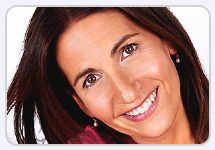 Beauty for Every Woman
Learn more about the Instant Pretty collection.
Description
What is it: A woman's go-to kit, handselected by Bobbi to make her instantly pretty look.
Who is it for: Any woman who wants a quick and easy way to instantly look prettier.
Why is it different: Created by Bobbi with the modern woman in mind, this set has everything you need to effortlessly look polished and pulled together.
How do I use it: Start by prepping the eye area with Hydrating Eye Cream.
Help brighten and neutralize the appearance of discoloration under the eyes with Corrector. Then layer Creamy Concealer directly over the Corrector to lighten up darkness and blend in with your skin's natural undertones.
Next, lightly dust powder over the concealer for longer wear and to help prevent creasing. For a flawless yet natural look, spot-apply foundation where skin is uneven--usually around the nose and mouth--and on any blemishes.
For a pretty glow, apply Sheer Color Cheek Tint on the apples of cheeks, blending up toward the hairline, then downward to soften color.
Next smudge Long-Wear Cream Shadow in Pink Bellini across your lower lids to bring out the sparkle in your eyes.
Brush on at least two to three coats of Lash Glamour Extreme Lengthening Mascara from root to tip of lashes to make eyes pop.
Lastly, finish your look with a swipe of Lip Gloss.
From Bobbi Brown.
Includes:
0.23-oz Hydrating Eye Cream
0.15-oz Face Palette with foundation, concealer, corrector, and powder in Beige, Natural, Sand, Honey, Porcelain, or Warm Almond
0.13-oz Sheer Color Cheek Tint in Sheer Pink, a glowing pink shade
0.12-oz Long-Wear Cream Shadow in Pink Bellini, a shimmery neutral pink shade
0.24-oz Lash Glamour Extreme Lengthening Mascara in Black
0.14-fl-oz Lip Gloss in Pretty in Pink, a sheer pink shade
0.14-fl-oz Lip Gloss in Shimmer Pink Lemonade, a soft pink with pearl shade
Made in Belgium/Canada/USA
Reviews & Community QA
A221874 - Bobbi Brown 7pc Instant Pretty Collection
241
241
just don't get it!
I just don't get how people can use this. The mascara is always clumpy. The concealer palette is way too dry. It is just awful. I must be doing something wrong cuz she's sold a few of these...
01-02-13
NOT Worth the $$$
Cream Foundation to waxy. Dont waist your money.................
12-29-12
Just Okay for Bobbi
I ordered the pink kit. The lip glosses have lovely shades, but they don't last long. The concealer/foundation kit is very useful. The eye shade is very creamy and I like the texture, but the color has more shine than color. The blush is a bit hard to apply evenly. While some of the items were useful, I did not feel "instantly pretty." And, I am a huge Bobbi Brown fan -- just disappointed with this kit.
12-06-12
Love This Make Up
Love this small compact everything you would need.
11-25-12
Second Kit Has Great Colors!
I love Bobbi Brown cosmetics but will admit to being a little disappointed in the first kit mainly because I didn't care for the pink eye shadow. However, I just got my second kit today and am totally in love with the colors ---- adore the raspberry blush and the brown metal eyeshadow, plus the Extreme Party mascara! I am fair skinned with dark hair and blue eyes and these colors are superb for my coloring. I feel I definitely got my money's worth with this kit.
10-29-12
Stellar Product!
I have never used BB makeup before making this purchase. The color combination is just terrific! It gives you a healthy and rosey glow, like I just came from a brisk walk, or just standing out in the cool autumn air. I'm 45, and I don't think this is just for younger women. I think it's intended for women if all ages. Who wants to look heavily made up like some painted clown...I sure don't! This set it quick and easy to apply, I love that. I know this will end in December, so I am going to purchase one more before it does. I truly hope this color combo will come back for those folks like me that don't want the painted cake face, but want to enhance our natural beauty with a little healthy glow. Love BB and QVC for bringing this amazing poduct!
10-28-12
6 outta 7 ain't bad...
i love BB cosmetics. i have several things of hers, my favorites being the bronzer, peony blush and mascara. the eye shadow was lovely, sheer and shimmery, the cheek stick was nice, too. the foundation palette however, was terrible. the colors are very dark, so if you are fair skinned like i am, even the light does not work. it is such a color difference, i can't even wear them. i DO enjoy the yellow powder, but that's about it. if you want to get everything else, for the price, it's worth it. but if you're specifically looking for the foundation/concealers, i would pass.
10-09-12
2/7's of a star
The 2 lip glosses are great. Mild color, pleasant aroma, fantastic texture. Wish they were bigger. The rest of the kit is basically other small sizes to try the brand. That's okay, nothing great. It's better than trying to pay full price for each item. I have bought alot of Bobbi Brown but it is never great. I am done with all the ways to give them another chance. I reallly appreciate the on air demonstrations during the shows, I learn alot. Products don't ever make me look good, even with the expert techniques. No more Bobbi Brown.
10-04-12
Great Kit
I don't understand the negative reviews on this set. The only item that is disappointing is the cream eye shadow. It is much too pale. The palette is wonderful especially for travel. I love the mascara, gloss, blush and eye cream. I'm going to order another set to keep at my office.
10-03-12
Nice Set
I really dont think this set deserves such bad review. I will start off by saying I HATE the eyeshadow but my 25 yr old daughter liked it so I think it works best for young girls. The second product that is so-so is the mascara, but I have never been that picky about mascaras. You just don't get the WOW factor with this mascara it is more lengthening and in no way thickening. So now for the reason this kit is a good deal: 1. The eye cream is worth alot - BB full size is pretty expensive and this is one of the best eye creams. It is my second favorite next to Diane Young coneflower eye cream. 2. The lip glosses are good the pink one isn't much color but the shimmer one is good. As for value, once again BB full size is expensive and I think you get a good amount. 3. The corrector and concealer is very good, remember with BB concealer you must use the eye cream as a base. Once again BB full size is very expensive. I think this little compact is lasting a good while. The foundation part is a little dry and color is a little off for me. I just put a very small dot of josie maran argan oil in foundation and it helps with consistency. 4. The blush stick is awesome. I don't know of any other way to get this item. BB sells a pot rouge maybe that is the same. I absolutely love the color and the application is good. The consistency is very good, some stick blushes are very greasy and moves around too much, this one does not. All in all I like the kit. Only 4 stars because of the mascara and eye shadow.
09-30-12
Mascara - YES!
The mascara is amazing! For three seconds I considered keeping the whole kit just to keep that mascara. My eyelashes tripled in length. I love that stuff! Didn't smudge on me at all. I will be purchasing that by itself for sure. The eye cream is really nice, too. I would love to see a BB kit that has more neutrals, browns and champagne tones. Less pink, more earthy shades. Bought the kit mostly for the makeup / concealer pan, but the products are too heavy for my sensitive skin. Final shout out, though, for the incredible mascara in this collection - Audrey Hepburn eyes for real!
09-30-12
Instant Pretty makes me Instant HAPPY!
I love this kit! every piece in this kit just makes it more and more amazing. The blush is beautiful giving a just pinched cheek! and the palette OMG need I say more? 2 glosses, eye cream, eyeshadow and mascara were the icing on top!
09-27-12