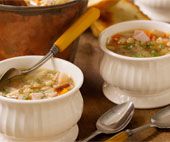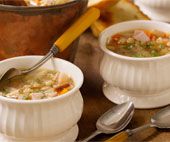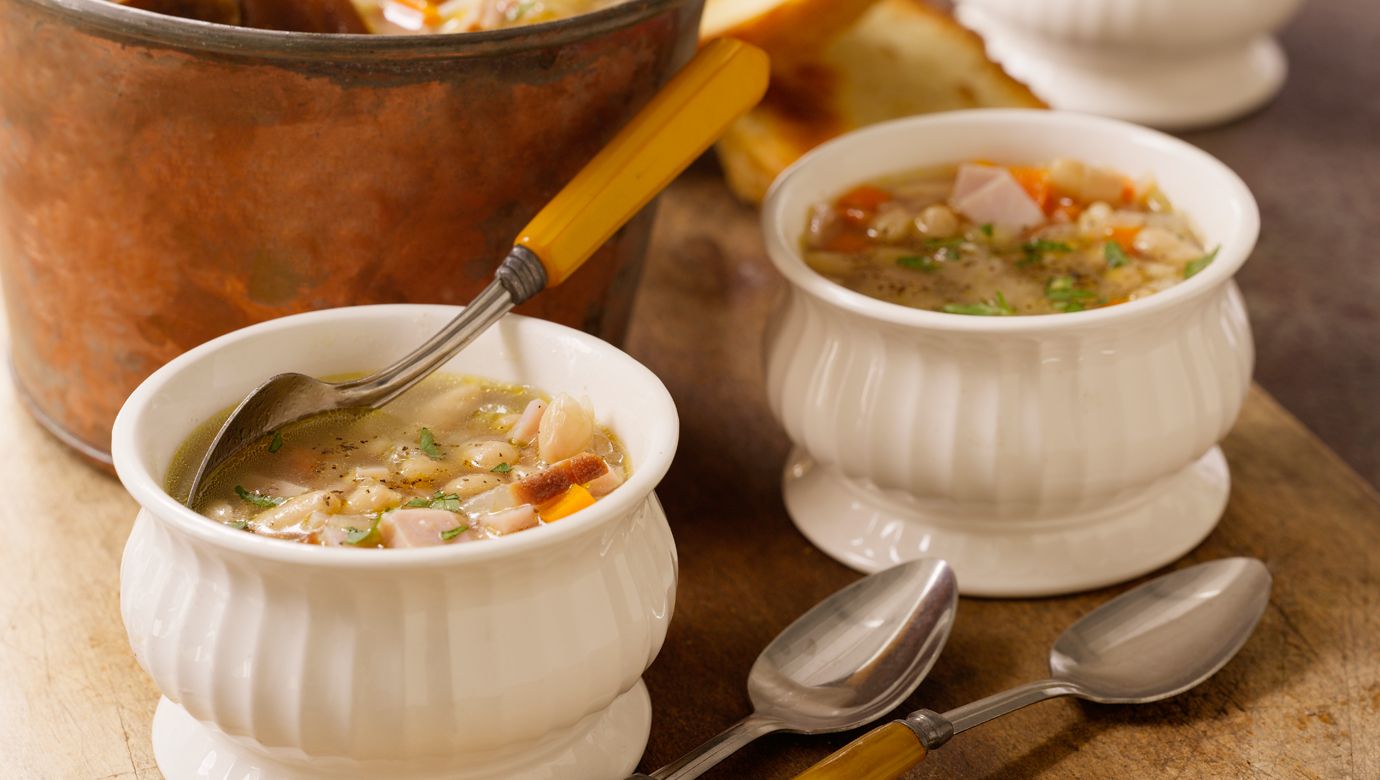 White Bean & Ham Soup
David Venable
This classic soup is simple and hearty and is a meal all on its own. Serve with a piece of crusty, hearty bread.
Ingredients
1 lb dry Northern beans
8 cups water
1/2 tsp salt
1 meaty ham hock or 2-3 lbs of ham shanks
1 cup carrots, chopped
1/2 stalk celery, chopped
1 cup onion, chopped
1 tsp garlic, minced
1 tsp mustard powder
2 bay leaves
2 cups ham, chopped
Sea salt and freshly ground black pepper, to taste
Fresh parsley (optional garnish)
Directions
Rinse the beans, sorting out any that are broken or discolored.
Bring a large pot of water to a boil. Add the salt and the beans and remove the pot from the heat. Let the beans sit in the hot water for at least 60 minutes.
When the time has elapsed, return the pot to high heat and place the ham bone, carrots, celery, onion, garlic, mustard, and bay leaves in the pot. Stir well, bring to a boil, reduce the heat to low, and simmer for 60 more minutes.
Remove the ham bone and discard. Stir in the chopped ham and simmer for 30 more minutes. Season with salt and pepper. Garnish with fresh parsley (if desired).
Cook's Notes
You may soak the beans overnight to eliminate the first step in the method.|After simmering, pull the meat away from the ham hock or bones and add back into your soup.