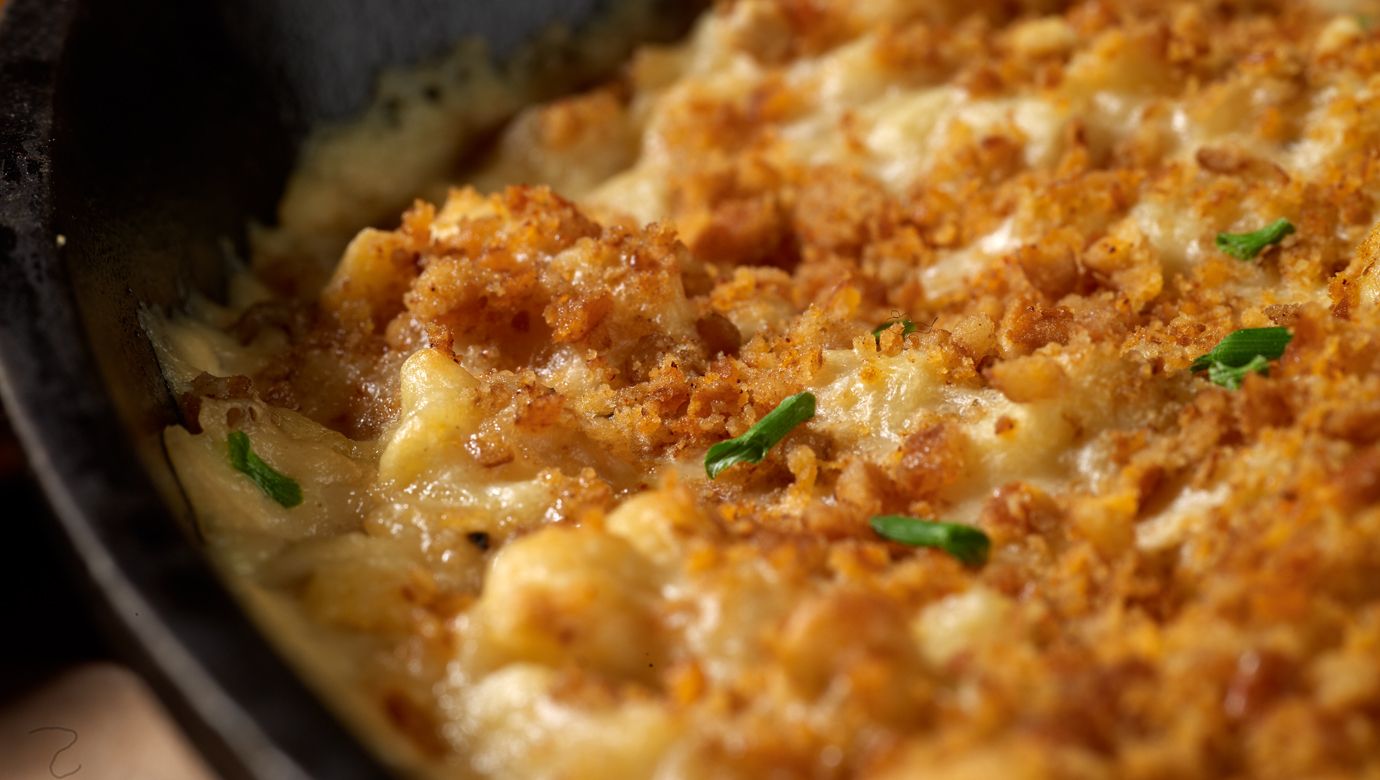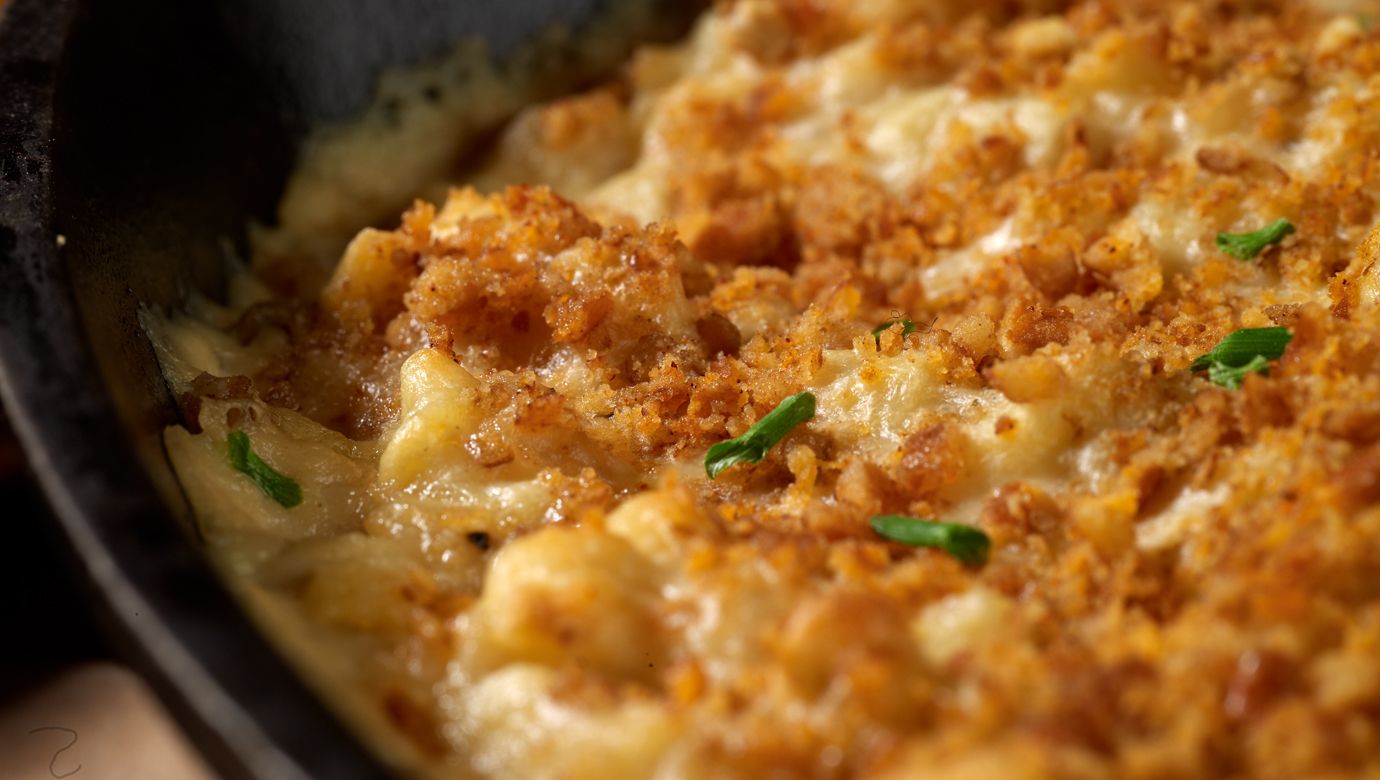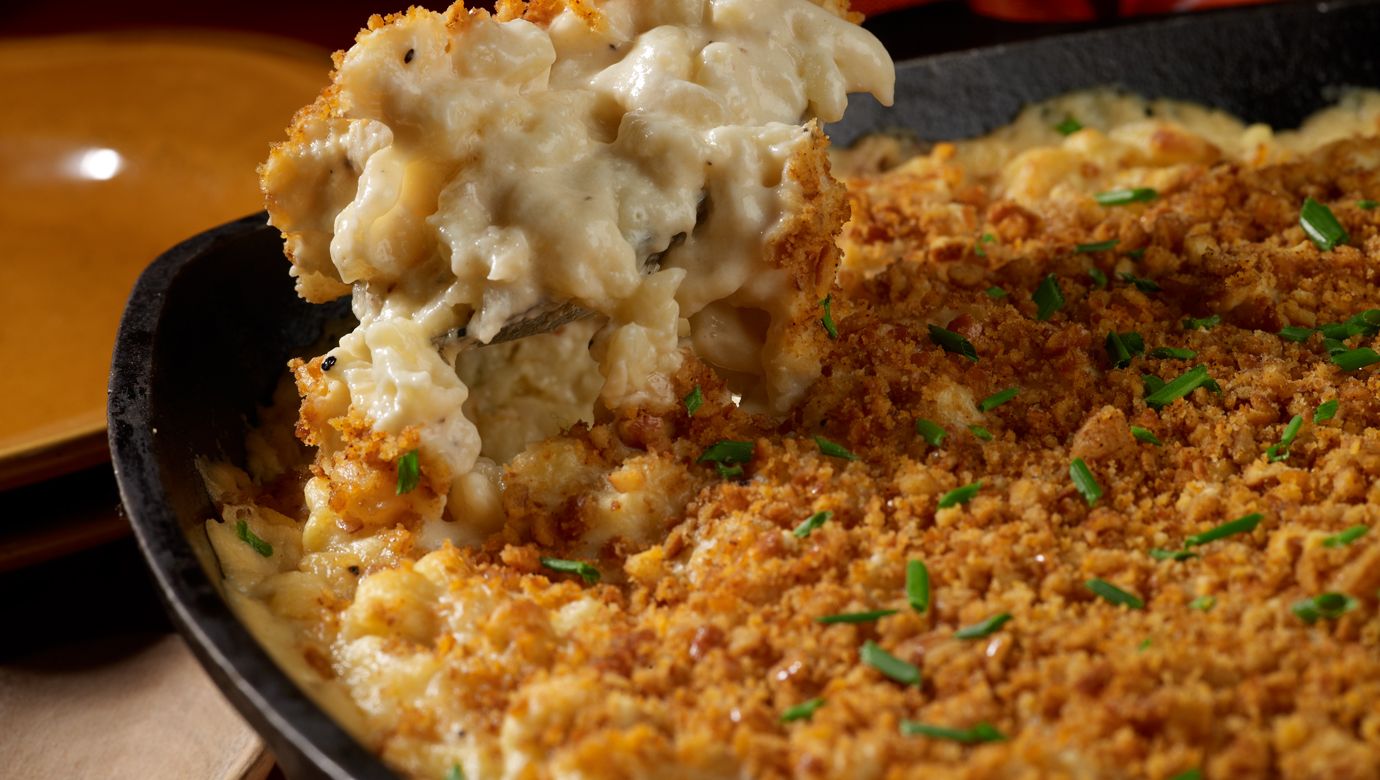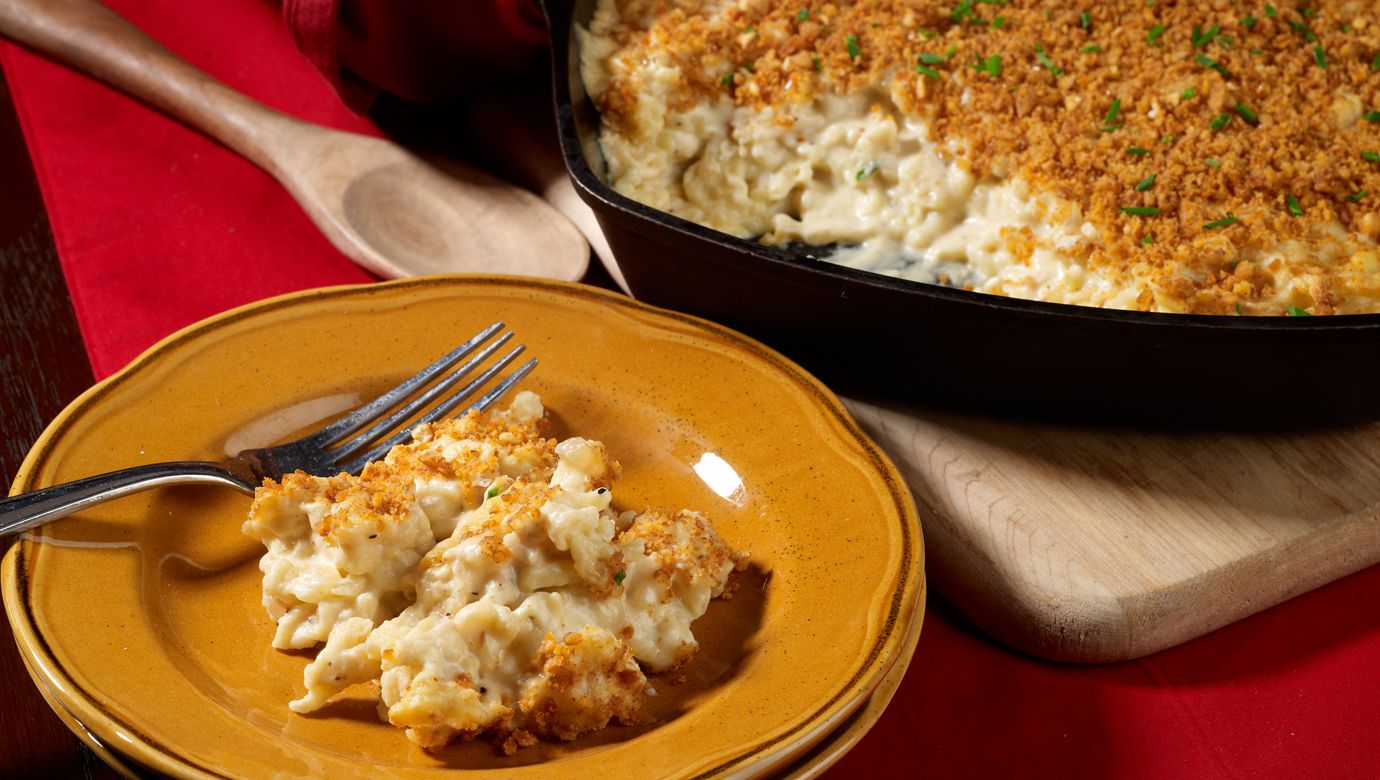 Spaetzle & Cheese
David Venable
Spaetzle is very similar to American dumplings. Mix these noodles with cheese, onions, or gravy (as is the German way) or give this Spaetzle & Cheese recipe a try.
Spaetzle
4 large eggs
1/2 cup milk
1/2 tsp kosher salt
1/4 tsp ground black pepper
1/4 tsp ground nutmeg
2 cups flour
Directions
To make the Spaetzle, beat the eggs in a medium-size bowl. Whisk in the milk, salt, pepper, and nutmeg. Add the flour and mix until a smooth, thick batter forms. Cover the bowl with plastic wrap and refrigerate for 30 minutes.
Bring 4-5 quarts of water to boil in a large pot. Find a colander with large holes. Place the colander over the water, and in 2–3 batches, push the batter through the holes with a rubber spatula. When the dumplings begin to float, remove them with a slotted spoon and shock them in ice water. When all the dumplings are cooked, drain the water and ice, and set aside.
To make the cheese sauce, melt the butter over medium heat in a 2–3 quart saucepan. Add the garlic and onion and sauté until caramelized, about 15–20 minutes. Add the flour and cook for another 2 minutes. Add the milk and bring the mixture to a simmer. Add the Neufchatel and Gouda and stir until the cheese has completely melted and the sauce is smooth. Add the salt, pepper, parsley, and mustard. Remove the pan from the heat and set aside.
Preheat the oven to 350°F. To assemble the casserole, toss the crushed pretzels, butter, and paprika together in a small bowl; set aside. Pour the Spaetzle and cheese sauce into the Spaetzle cooking pot and toss to coat. Spoon the mixture into a 1.5-quart casserole dish. Top with the crushed pretzels and bake until brown and bubbly, about 50 minutes.
Cheese Sauce
2 Tbsp butter
1 clove garlic, minced
1-1/4 cup onions, diced
2 Tbsp flour
2 cups milk
4 oz Neufchatel cheese, room temperature and cut into 4–6 pieces
2 cups Gouda cheese, grated
3/4 tsp kosher salt
1/2 tsp ground black pepper
1/2 tsp ground mustard
1 Tbsp fresh parsley, chopped
Topping
1 cup mini pretzels, crushed in a food processor
2 Tbsp butter, melted
1/2 tsp paprika
Cook's Notes
You can add your favorite chopped herb to the Spaetzle to give it an added flavor boost. Think parsley, basil, or thyme.