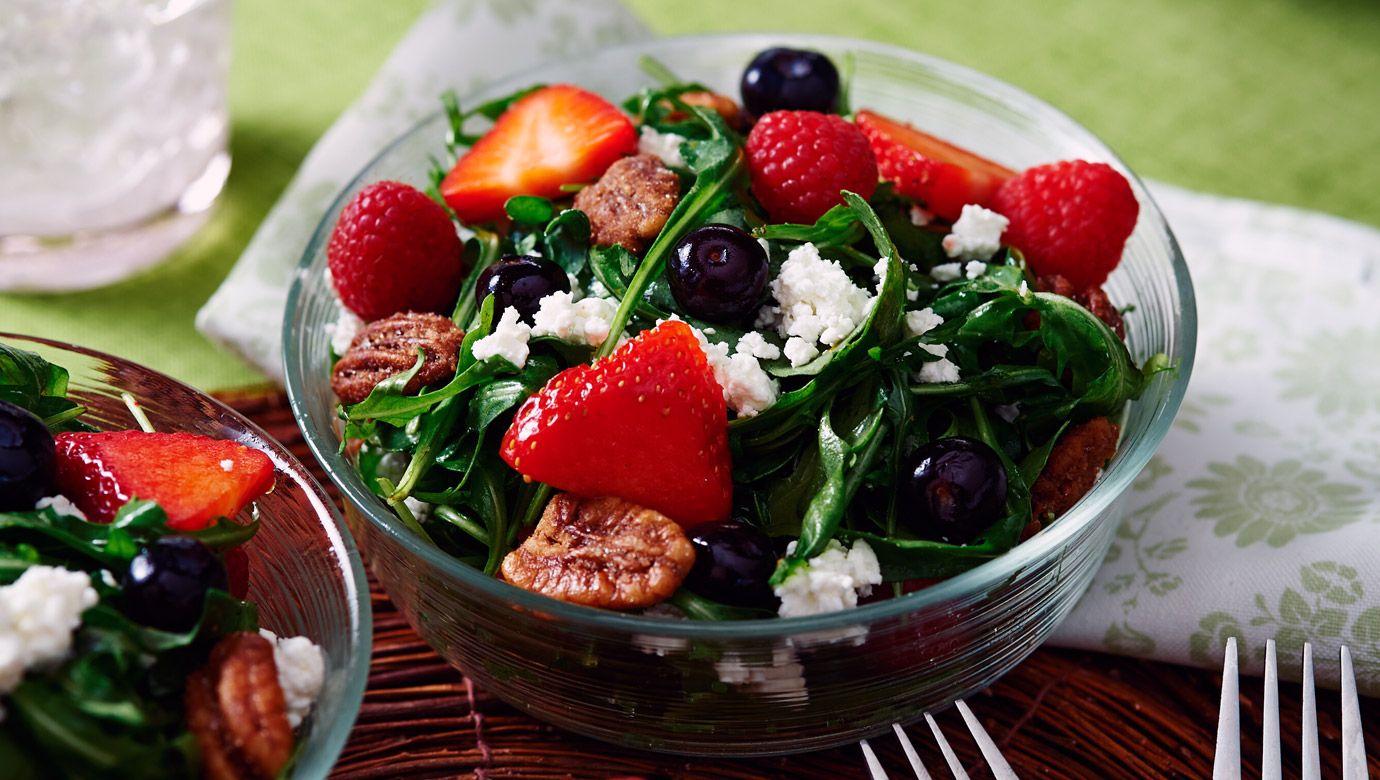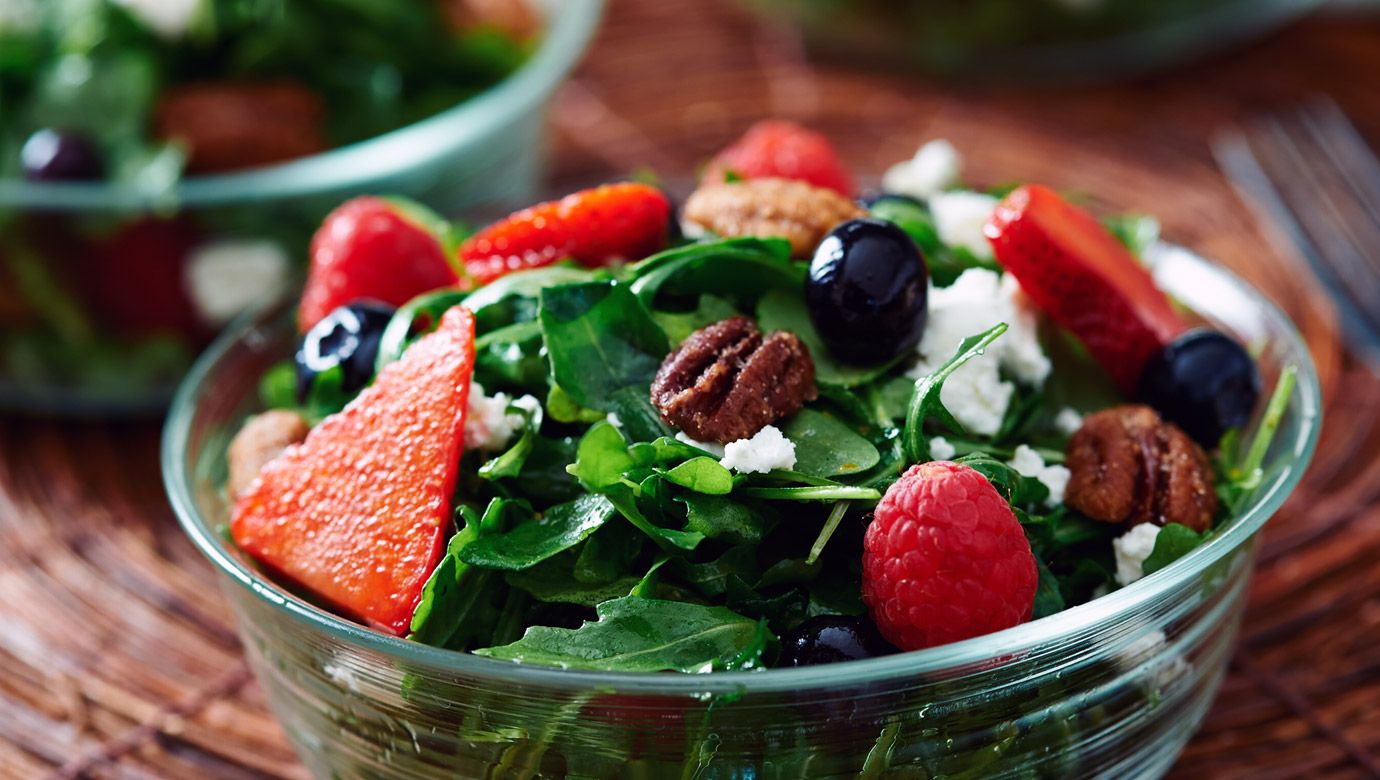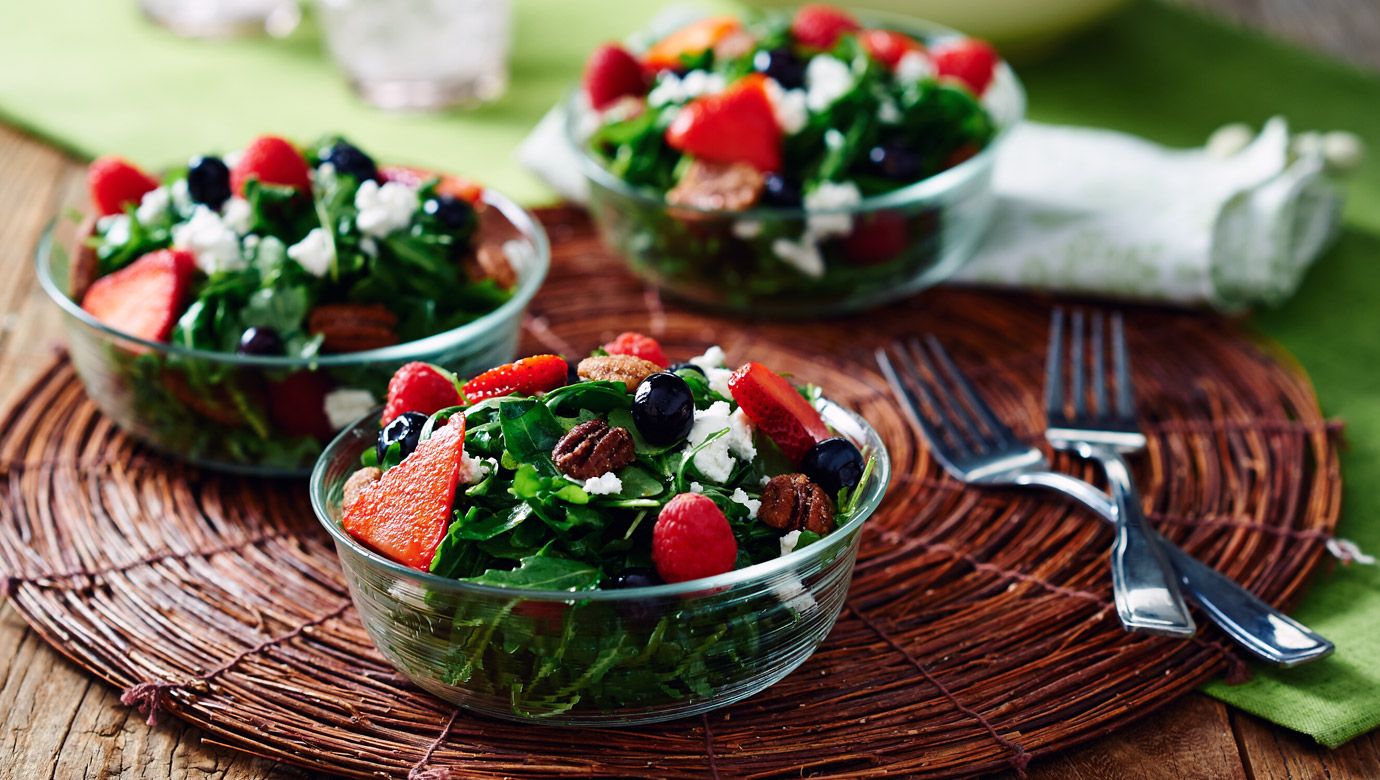 Fresh Berry Salad with Arugula and Goat Cheese
David Venable
Berries and goat cheese balance each other beautifully, and this salad enhances the taste experience with mild greens, crunchy nuts, and citrusy dressing.
Ingredients
Salad:
1 (6-oz) bag fresh baby arugula
1/2 cup blueberries
1/2 cup raspberries
1/2 cup sliced strawberries
4 oz crumbled goat cheese
3/4 cup honey-roasted pecans or walnuts
Honey Vinaigrette:
1/4 cup fresh orange juice
2 tsp raspberry vinegar
6 Tbsp extra virgin olive oil
1 Tbsp honey
1 tsp Dijon mustard
1/4 tsp ground black pepper
1/4 tsp salt
Zest of 1 orange
Directions
To prepare the dressing, fully combine all the ingredients in a blender or food processor. Refrigerate until needed.
To make the salad, place the arugula and berries into a large bowl. Just before serving, pour the desired amount of dressing over the salad and lightly toss to coat. Top with the crumbled goat cheese and roasted nuts. Serve.
Cook's Notes
Make this a dinner salad by adding chicken or salmon. For added flavor, double the vinaigrette recipe and marinate the meat.