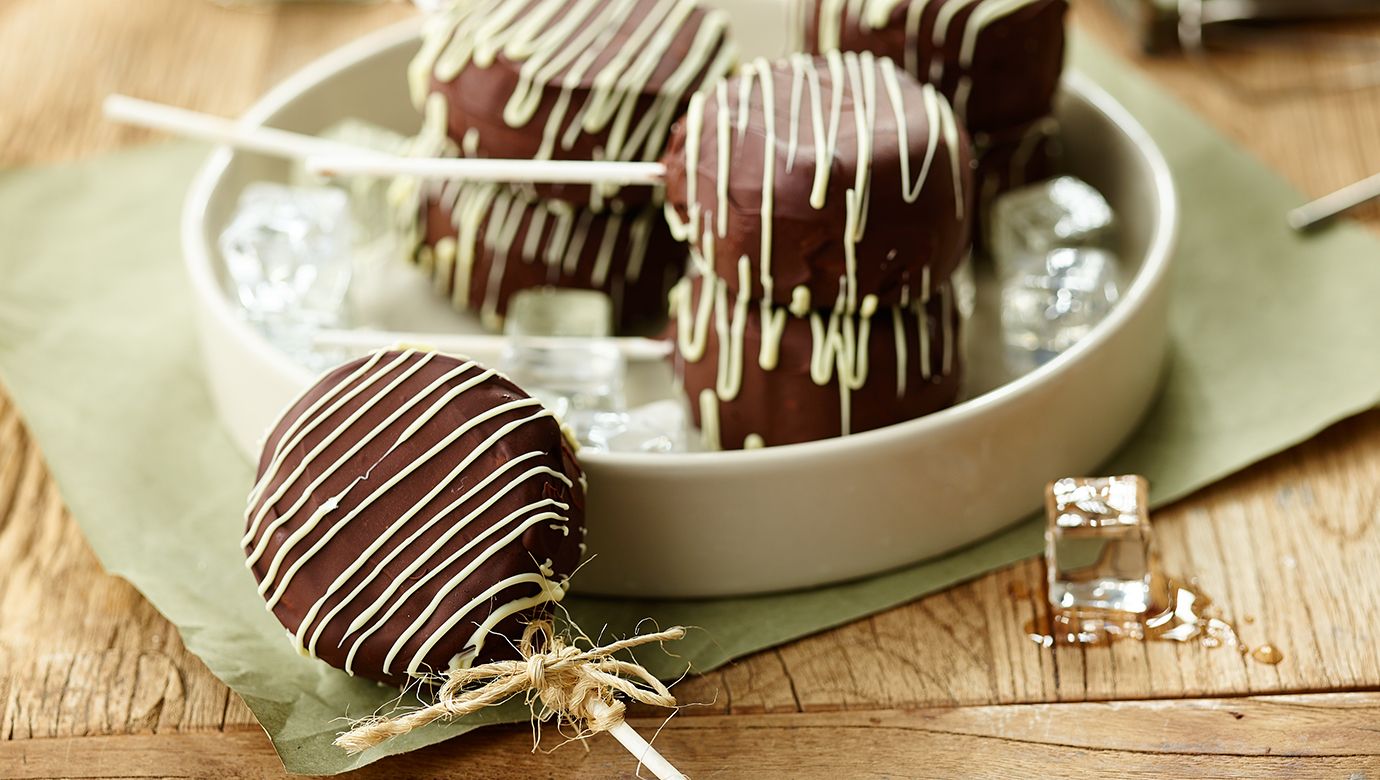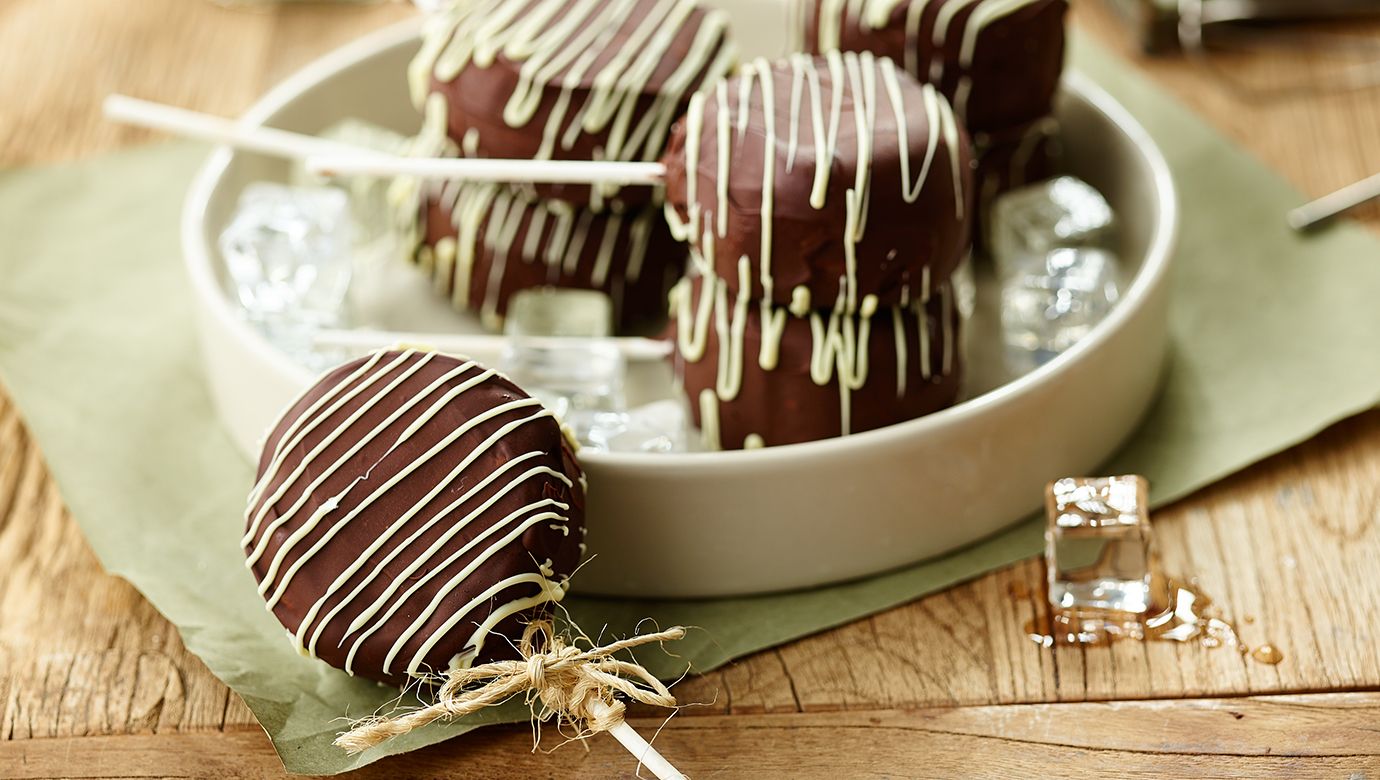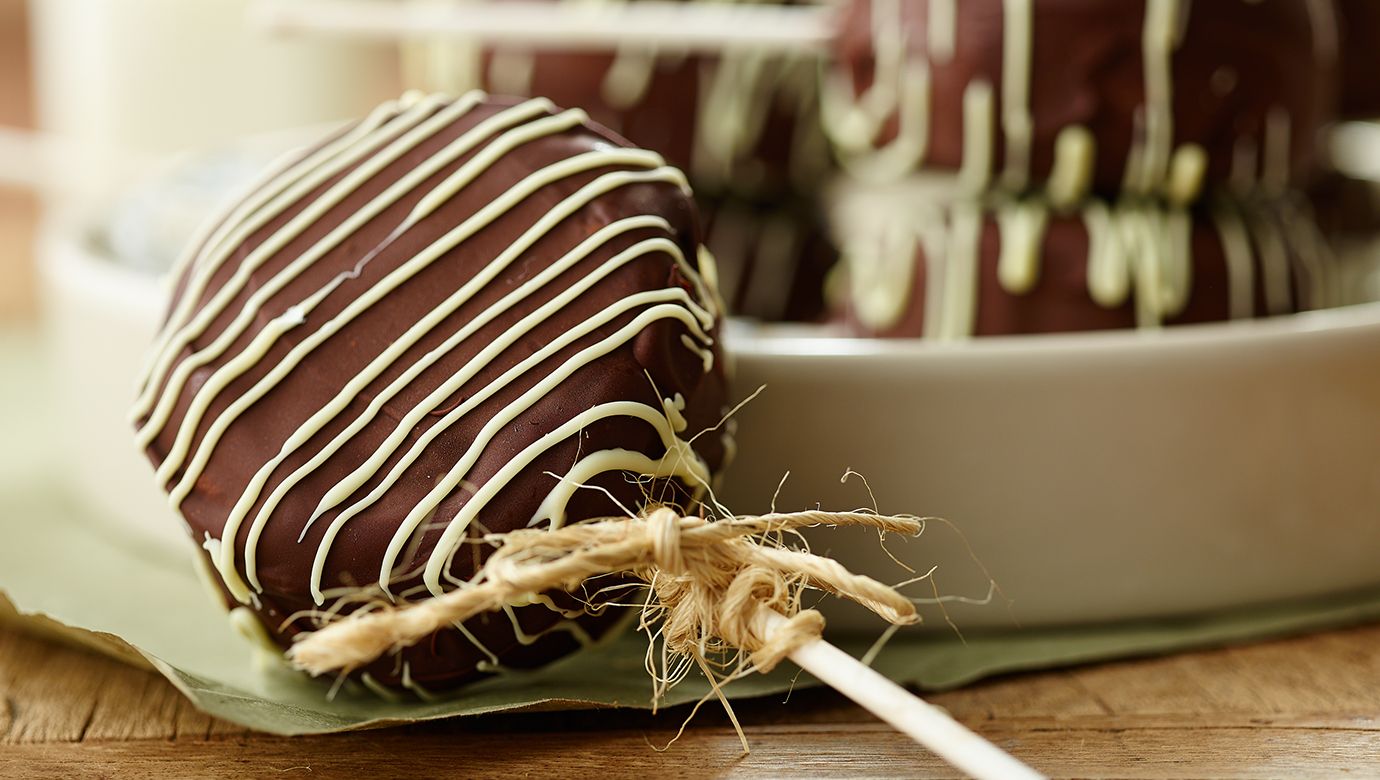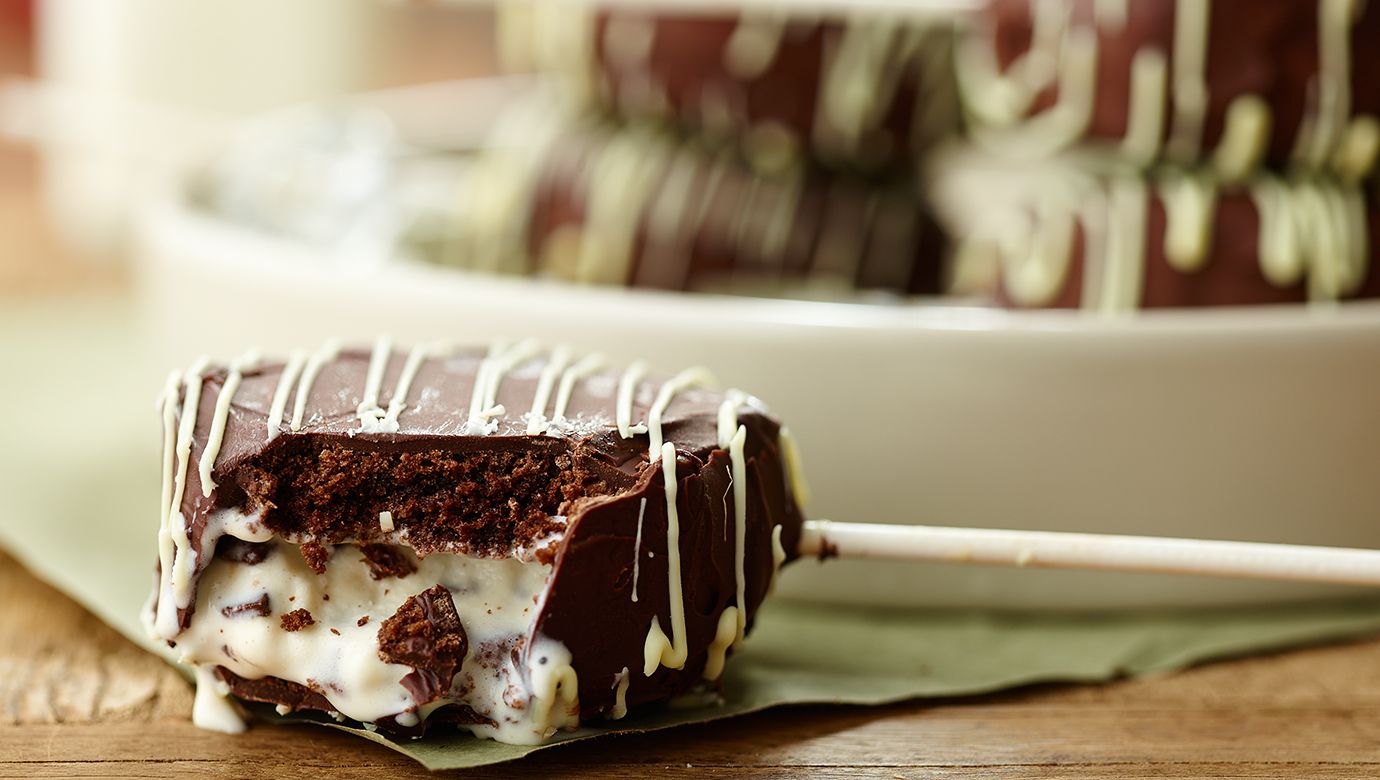 Chocolatey Chip Ice Cream Sandwich Pops
David Venable
There's nothing that brings back childhood quite like an ice cream sandwich…or fudgy popsicles. In this recipe, we put both together, added even more chocolate, and instantly became kids again!
Ingredients
1 cup all-purpose flour
1/3 cup cocoa powder
1/2 tsp baking soda
1/4 tsp baking powder
1/2 tsp salt
1-1/2 tsp instant espresso powder
1 stick unsalted butter, softened
1/3 cup granulated sugar
1/2 cup packed light brown sugar
1 egg
1 tsp vanilla extract
1-1/4 cups semi-sweet chocolate chunks
2-1/2 cups chocolate chip ice cream
10 popsicle sticks
3 cups semi-sweet chocolate chips
2 oz white chocolate, chopped (optional)
Directions
Preheat the oven to 350°F. Line 2 cookie sheets with parchment paper and set them aside.
To prepare the cookies, combine the flour, cocoa powder, baking soda, baking powder, salt, and espresso powder in a medium-size bowl. Fit a stand mixer with a paddle attachment and beat the butter and both of the sugars until the mixture is light and creamy. Add the egg and vanilla extract and stir until fully incorporated. Add the flour mixture, in batches, and mix well after each addition. Add the chocolate chunks and mix until evenly distributed. Spoon the dough onto the cookie sheets. (Each cookie should be made with 2 Tbsp of dough.) Bake for 12 minutes and place the sheets on cooling racks. Once the cookies have cooled completely, turn half of them flat-side-up.
To assemble the sandwiches, remove the ice cream from the freezer and let it sit at room temperature until it softens slightly. Scoop about 1/4 cup of ice cream onto each flat-sided cookie and then gently top the ice cream with a second cookie. Insert a popsicle stick into the ice cream. Carefully place the sandwich back onto the cookie sheets. Freeze them overnight.
Cook's Notes
Making cookies? Never use a microwave to melt the butter you forgot to soften. You need the texture of the butter to hold the cookie shape. To soften it faster, cut the butter into chunks, or try grating the butter into a bowl.