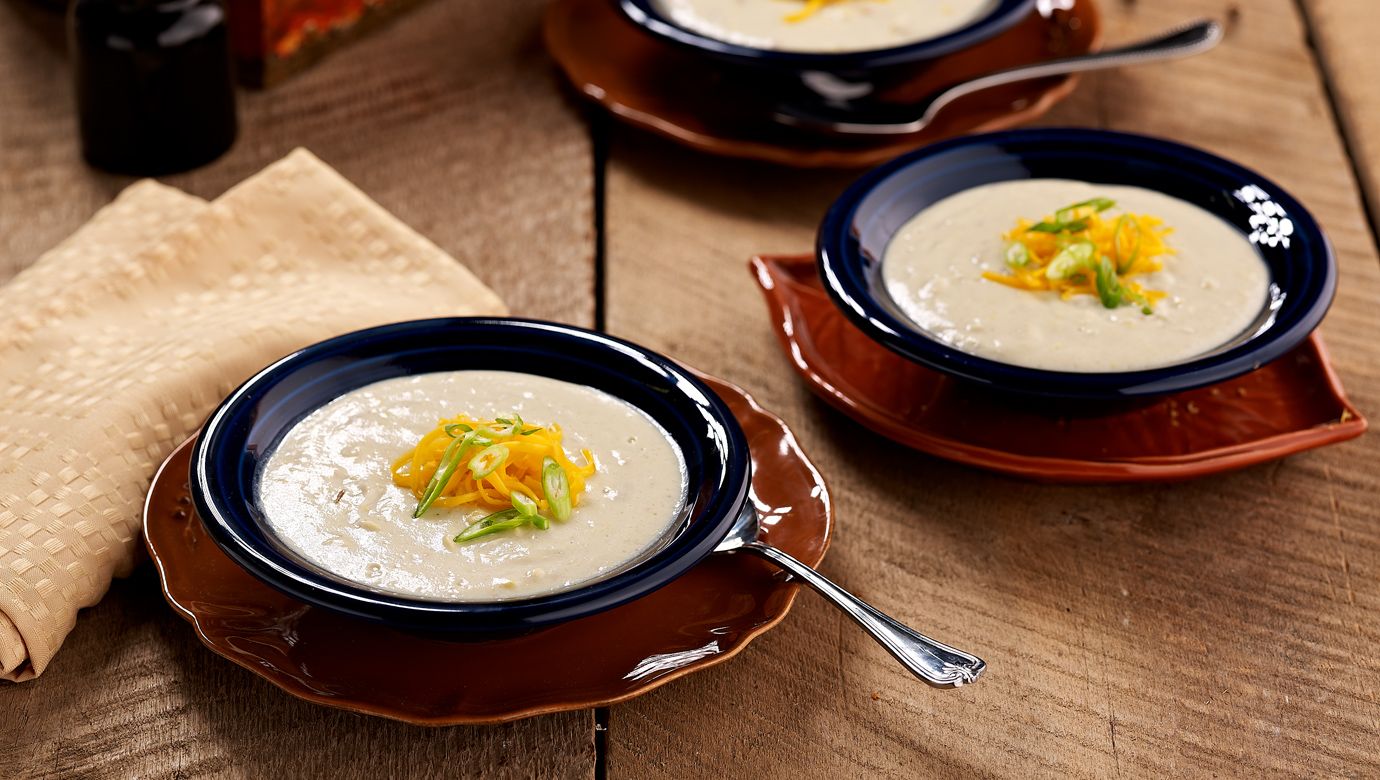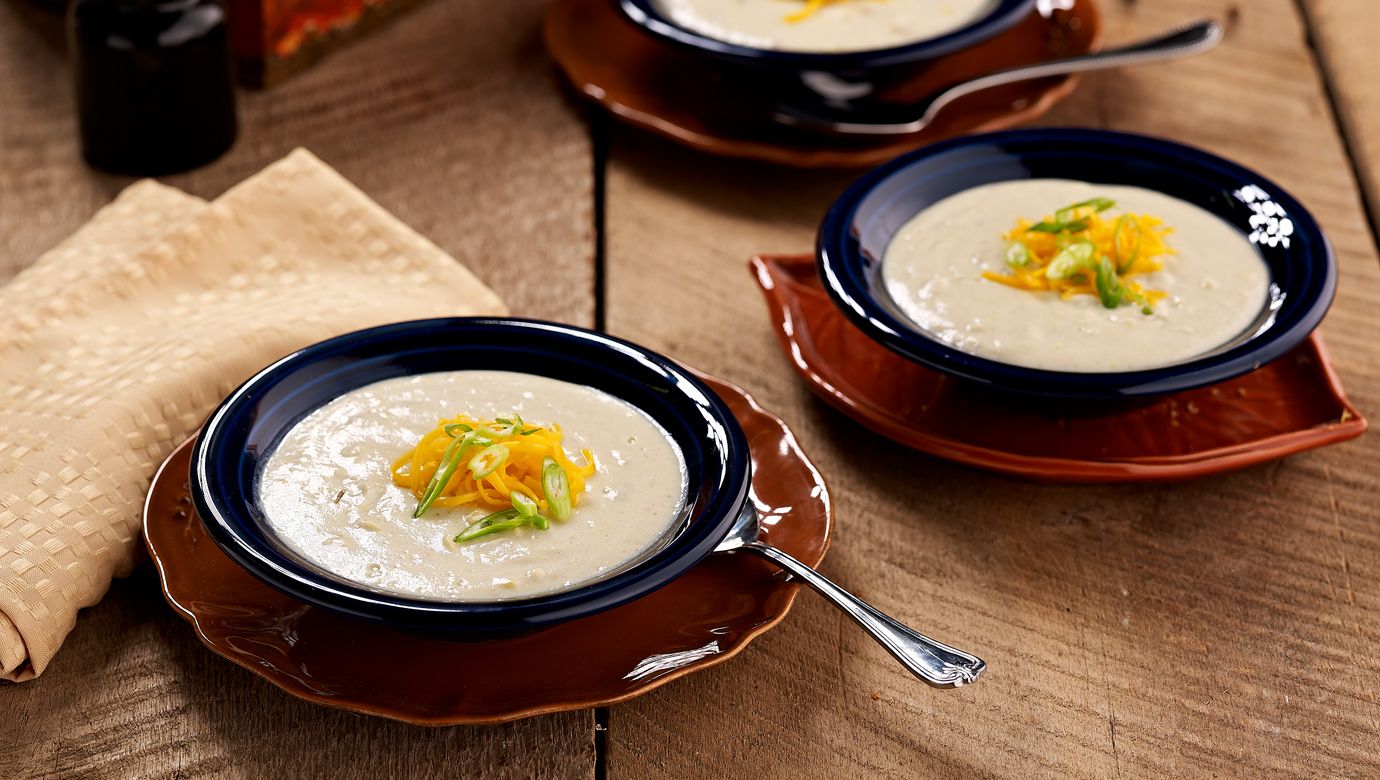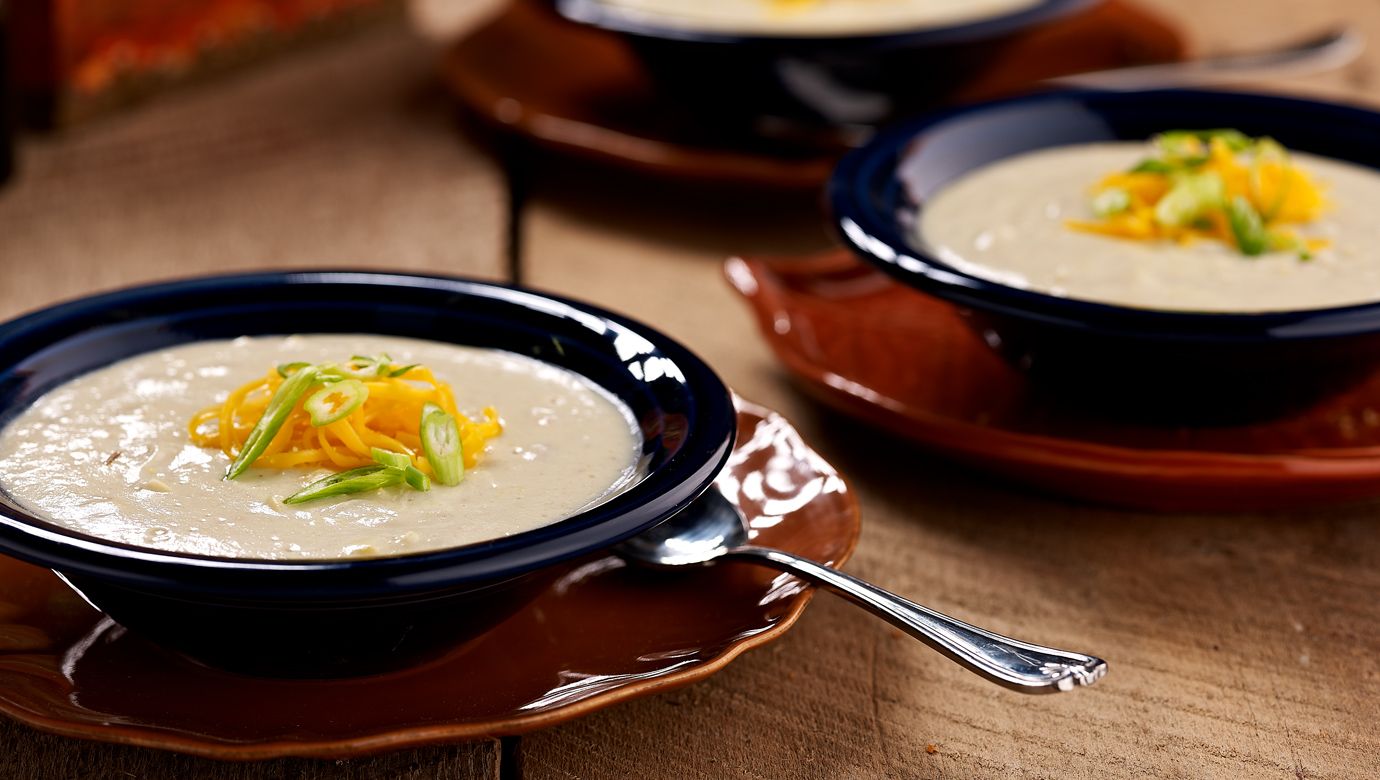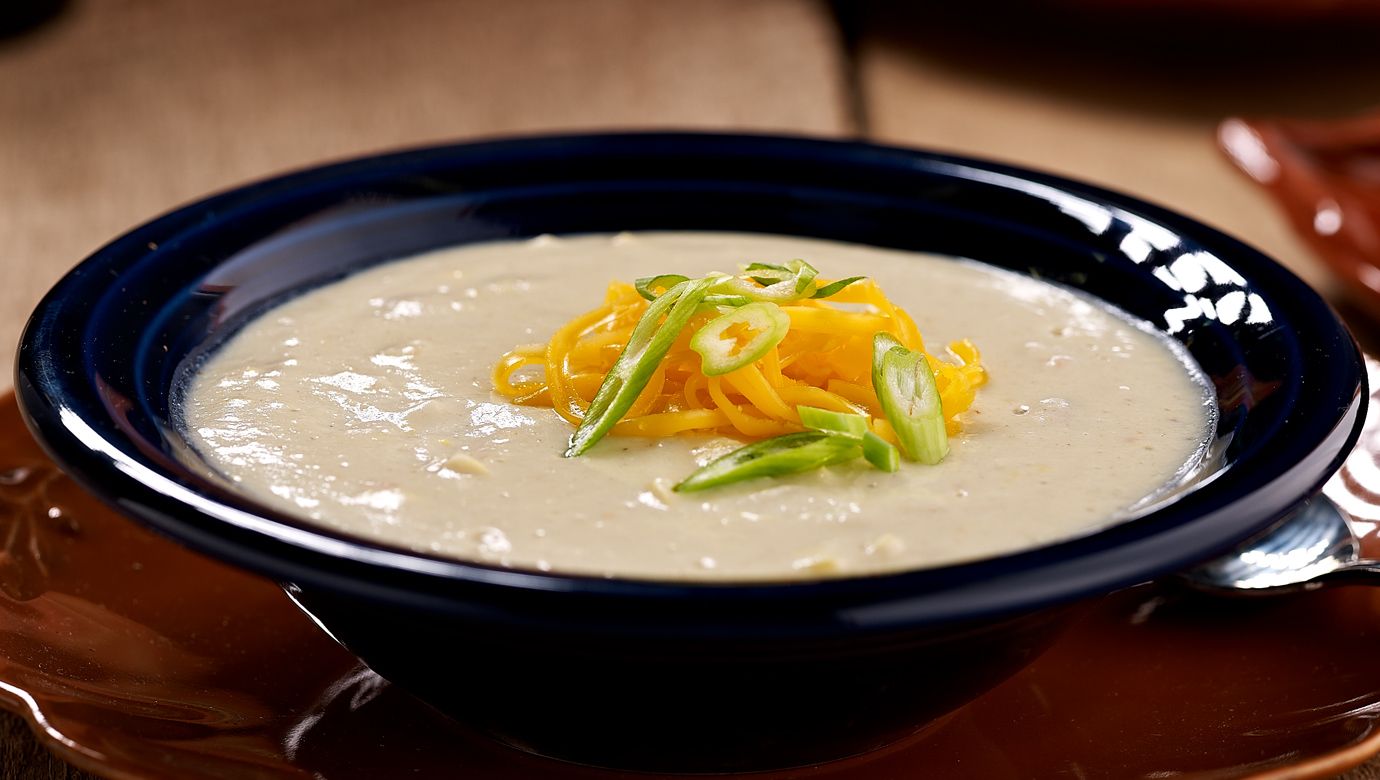 Chicken and Corn Chowder for the Vitamix
David Venable
We used a Vitamix—with a 64-oz blender—to create this recipe, because it can actually cook as it blends. You'll save so much time making soup this way and you'll dirty exactly one dish: the blender.
Ingredients
1 cup milk
2 cups chicken stock
1/2 cup medium-diced onion
1 tsp dried thyme
1 clove garlic, peeled
10-oz boneless chicken breast, cooked and cut into chunks
1-1/2 lb medium-size russet potato, baked or boiled, and peeled and cut into quarters lengthwise, divided
1 cup frozen corn, defrosted and divided
2 tsp salt
1/2 tsp black pepper
2 strips thick-cut bacon, cooked and drained
1/2–3/4 cup shredded cheddar cheese
2 scallions, sliced
Vitamix Preparation
Place the milk, chicken stock, onion, thyme, garlic, chicken breast, 4 quarters of potato, 1/2 cup of corn, salt, and pepper into the Vitamix container. Secure the lid and place the container on the base. Start the machine on low speed for 10 seconds and then increase the speed to high and run for 8–9 minutes.
Turn the machine off, remove the lid-plug carefully, and through the opening add the bacon, remaining potato, and corn. Secure the lid-plug back in the container lid and pulse on low 3–4 times so the bacon, potato, and corn are chopped into small pieces.
Ladle into serving bowls and top with cheese and scallions.
Cook's Notes
Precook the chicken, potato, and bacon and you can throw this recipe together in less than 15 minutes.