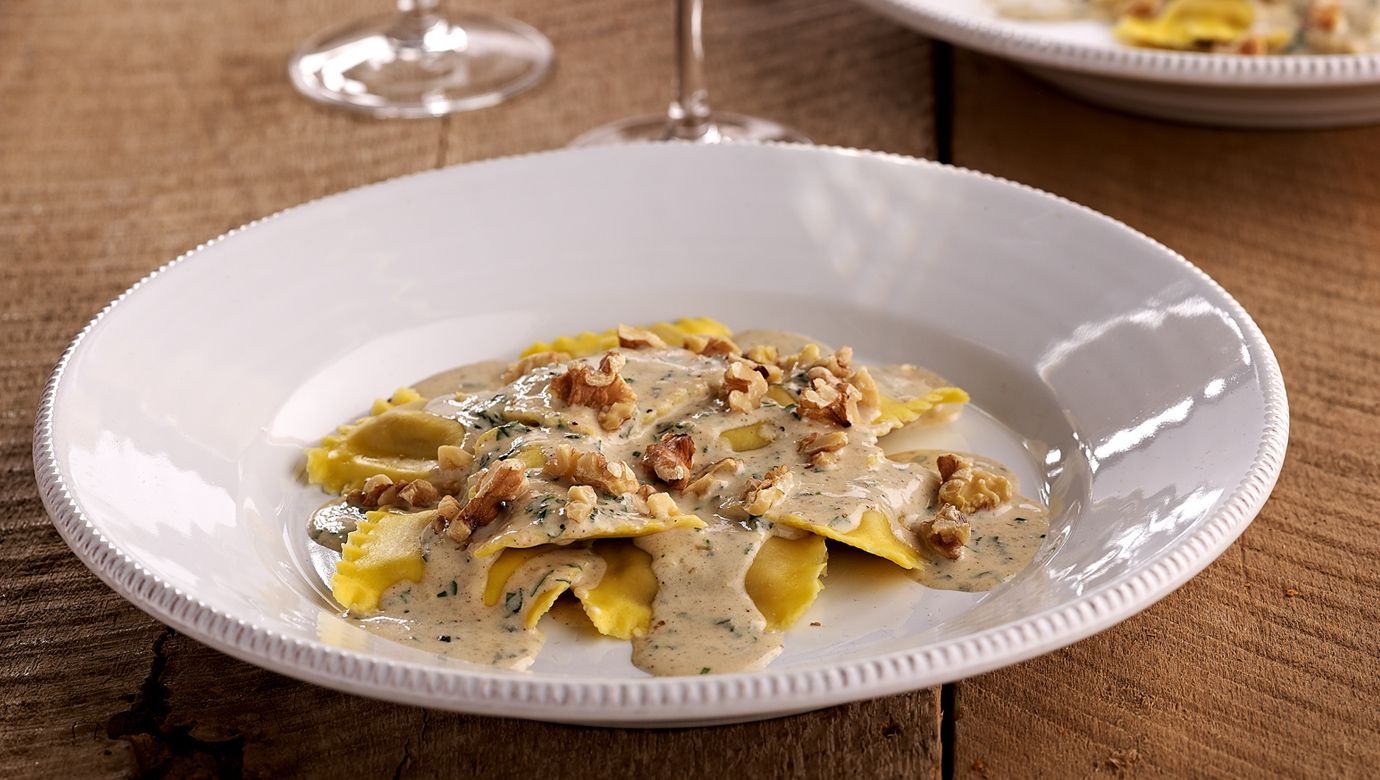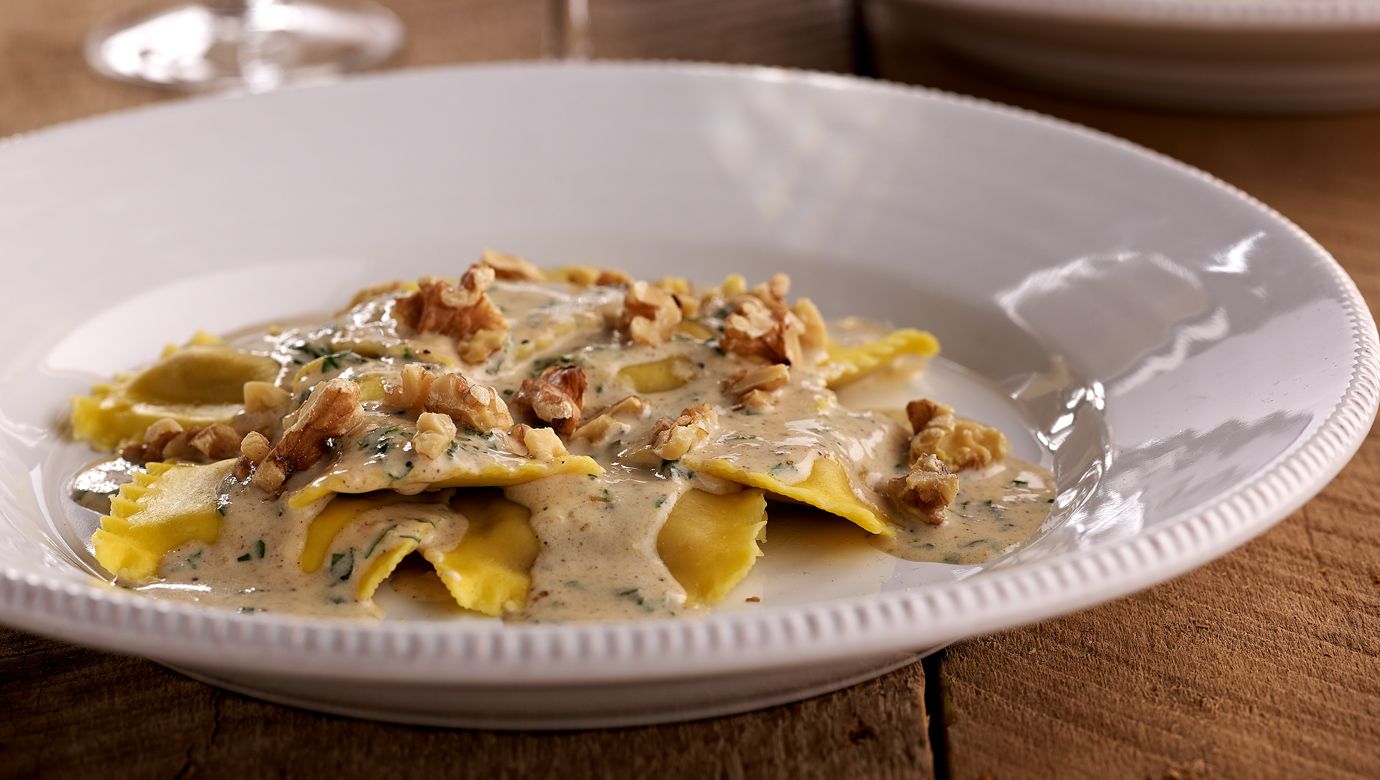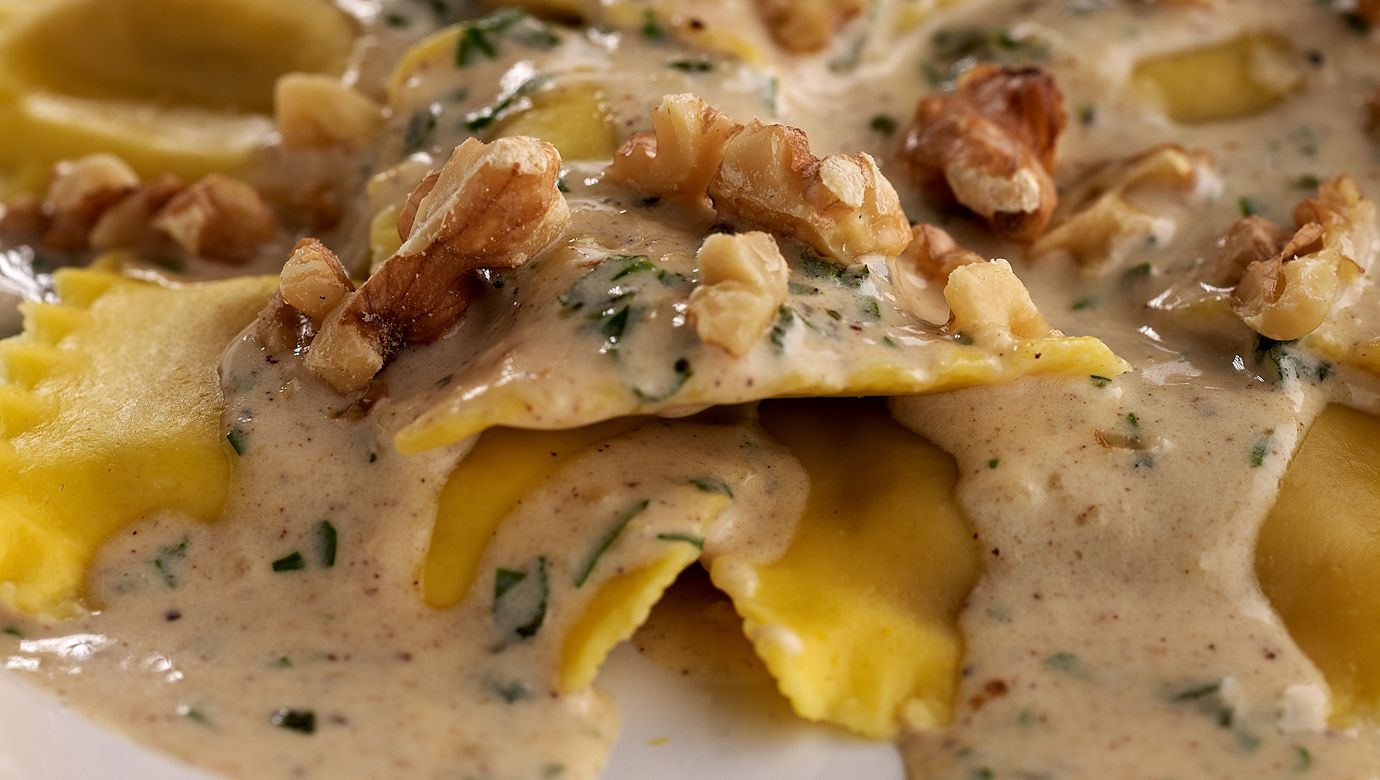 Butternut Squash Ravioli with Brown Butter Sauce
David Venable
I love the taste of warm butternut squash ravioli in the fall. We made a quick brown-butter sauce to top the pre-made pasta which makes the dish seem entirely homemade.
Ingredients
2 (9-oz) packages of pre-made butternut squash ravioli, cooked according to package directions
1/4 cup butter
1 cup heavy cream
1 Tbsp chopped sage
1/4 cup grated Parmesan cheese
1/2 tsp salt
1/4 tsp black pepper
1 Tbsp chopped fresh parsley
1/2 cup chopped walnuts, toasted
Directions
Melt the butter in a large skillet heated on medium heat. Continue to cook the butter until it becomes a golden-brown color, about 5–8 minutes. Add the cream and sage and simmer for about a minute.
Add Parmesan, salt, pepper, and parsley. Simmer for another minute, add raviolis, and let raviolis heat for a minute or two.
Plate and sprinkle with toasted walnuts.
Cook's Notes
Can't find butternut squash ravioli at your grocery store? Cheese, chicken, or wild mushroom ravioli will be a delicious substitute.