DeLonghi Eletta Cappuccino Top with Latte Crema System
Recommendation Test Anchor, don't delete
Recommendation Test Anchor, don't delete
or 5 Easy Pays of $499.99
+ S&H and tax
In Stock
Sold Out
We're sorry.This item is not available at this time.
Pre Order Possible.
Low Stock
Available on
18 Months Qcard Special Financing ™
if purchased by 12/31 or
Easy Pay Every Day.
Learn More about QCard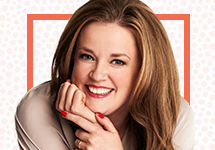 101 with Mary
Learn which coffee and espresso makers are right for you with a little help from program host, Mary DeAngelis. Watch Now.
Reviews & Community QA
DeLonghi Eletta Cappuccino Top with Latte Crema System
is rated out of
5
by
10
.
Rated

5

out of

5
by
100rose001
from
User friendly, delicious coffee drinks
[This review was collected as part of a promotion.] I'm a bit of a coffee snob. I used to work a barista and I know how good a handcrafted latte or cappuccino should be. This machine does not disappoint. It is so easy to use to make a latte, cappuccino, flat white, macchiato, shot of espresso, or Americano. It just requires a few button clicks and then the machine does all the work. Extremely easy to set up out of the box, as well. Just requires filling up the water container, pouring in your favorite milk or milk replacement, and selecting the buttons you want. You can choose mild, regular, strong, or very strong coffee flavor and you can also choose how much you want (short, regular, tall, or extra tall). You can use it to foam milk for a steamer or hot cocoa.
Date published: 2019-03-06
Rated

5

out of

5
by
Michaelusmc
from
Fantastic coffee at home
[This review was collected as part of a promotion.] This product makes fantastic coffee, lattes and cappuccino and pays for itself when you consider the price of these items from take-out coffee shops. There are so many features I havn't even tried them all out yet but the ones I have tried exceeded my expectations. I was a little worried that this would be huge and bulky but it has a fairly small footprint on the counter for the many features that it has. I really like the customization and the clean up is fairly easy. I can customize a cup for all my friends and family based on their preferences and my own cup comes out perfect every time.
Date published: 2019-02-25
Rated

4

out of

5
by
Malik
from
A taste of Italy
[This review was collected as part of a promotion.] The machine is easy to set up and use. Although it Can take a lot of space on the kitchen counter so have a good spot in mind. The drink is brewed fast and tastes good. there is space to pour water so no outside connection is needed.
Date published: 2019-02-25
Rated

5

out of

5
by
Alice08
from
Who needs coffee shops anymore?!
[This review was collected as part of a promotion.] We are very impressed with this espresso machine, we enjoy multiple cups of coffee throughout the day. I feel so spoiled having this at my house. Every single cup of coffee is just beautiful. Those of you who love coffee will not regret getting this machine. Yes, it's pricey but it does so much for you and will last a long time. The ground coffee capacity holds more than most other machines and I appreciate that. The bean grinder is a very nice feature and works okay. I have had it clog once but it's uncomplicated to fix, just keep an eye out. I love that its simple, quick, and easy to use. Just push a button and you are ready to go. Whether you like mild or strong, there are options for everyone's taste. This machine holds 10 cups of water which is visible and makes it easy to determine when to add water. Here are some things we do to keep the machine working well, we always wipe down the milk residue with a damp towel and use only filtered RO water to keep it working smoothly. The setup is easy, and the instructions were not hard to understand. You can view some Youtube videos if you don't feel like reading the instruction book. The milk frother has 3 settings which makes it convenient to have it run automatically or mild/hot. The grinder issue is not a deal breaker for me, it does not happen very often. Yes, you do need to clean it after every use, which is typical to any machine and to have it running for many years. It is pricey but again if you like your coffee and typically buy coffee daily this saves you money in the long run. I love having a cup of decaf at night and this allows me to enjoy it at home. Overall, we are very happy with this machine.
Date published: 2019-02-20
Rated

5

out of

5
by
BethA48
from
Great Addition to Any Household
[This review was collected as part of a promotion.] The Delonghi Eletta Digital Super Automatic Espresso and Cappuccino Machine is a new addition to our household. While my husband is a plain coffee drinker and was very hesitant about giving up his current coffee brewer for the Delonghi Eletta Digital Super Automatic Espresso and Cappuccino Machine I am very excited that now I am able to make the coffee house drinks right in my own home. I did find that it took a bit of time to set up the brewer, this is due to me reading the instructions, testing my water for hardness, setting the water temp, setting the clock and so on. my first cup of coffee was brewed with pre-ground coffee and it was delicious! The brewer is very user-friendly, easy to clean up and is a great addition to any hot beverage drinking household.
Date published: 2019-02-14
Rated

5

out of

5
by
Kathyjane67
from
Coffee time
[This review was collected as part of a promotion.] Very sophisticated is how this machine is but very nicely put together is the DeLonghi Eletta Digital Super Automatic Espresso and Cappuccino Machine that I recieved and have been testing it out for a free review. At first I had to figure out how things worked. I think maybe if the instructions were more instructions and not pictures that would be more helpful. I absolutely love the taste of the cappuccino. I do need to however figure out how to make it hotter. It also has a water filter in the water reservoir, which is good for 2 months. The self cleaning after each use very helpful and very sanitary. I like that feature. I love that you can put either ground or whole bean coffee in the machine. That is pretty awesome. The espresso is so smooth. The frothing is perfect. I am in love. I may never go out for coffee again. Thank you so very much. My kids are using the frother to make hot chocolate. It is wonderful. I would definitely recommend this to friends. Reminds me of when I was stationed in Spain. I lived for the cappuccinos and espressos there and now it's in my home. Thank you.
Date published: 2019-02-14
Rated

5

out of

5
by
KarlysMom
from
Woah
[This review was collected as part of a promotion.] I am a coffee lover and this machine is awesome. I love that I can use coffee beans or coffee out a can! All the stainless steal on it is a great feature. It's super easy to clean also, just use a cup of water and turn it to clean and you're all set! You can do single shots and double shots and make your coffee strong or even extra strong. This thing is worth every penny and you wont regret buying this machine. You can program the volume you want in your cup even. They thought of everything with this machine and I have no complaints at all!
Date published: 2019-02-10
Rated

5

out of

5
by
Ssarii
from
I will NEVER go to a coffee shop again!
[This review was collected as part of a promotion.] I have to admit I jumped on the k-cup wagon a long time ago- I have officially stopped! This machine is incredible! I was able to take it out of the box - soak the filter- pour the coffee beans in- choose my settings and it does the rest of the work. Now I can just enjoy.... If you want a cappuccino/caffelatte ect.. you need the milk container filled. It comes with the hot water spout already attached. You will need to take this off to attach the milk container. If you have milk left over- don't dump it- it convinently can be placed in the fridge to use later. With every use - turn the dial on the milk container to the "clean" setting to prevent any milk from sitting in the nozzle. Place a cup under the nozzle to collect the hot water. Tip: it suggests skim & 2% for the machine. Their are setting on the dial for your choice of frothiness. I love the thick froth. It comes out so creamy!!! The drip tray is large and forgiving if you forget to use a cup for rinsing and cleaning the milk nozzle. Simply pull and it comes out easily with the grounds container attached. It's really easy to dump and rinse. Coffee beans:: VERY IMPORTANT:: chose a NON OILY bean. Get a lighter roast. The oily dark roast bean will create a gummy film and destroy the grinder. You will still get a great taste - flavors you never knew existed within coffee. I was a dark roast snob until I owned this machine. This machine allows the grounds and water to meet at the perfect temperature to make the best cup of coffee I have EVER tasted... from light/med roast- CRAZY I know. Something I found that is really important is the grinding settings- change this when the machine is ON. It comes factory set at a 7. You can go all the way down to a fine grind with a 1 or 2. I played around with it for awhile and my perfect cup came from a 1 grind. My caffelatte came out perfect!!!! I feel like it had perfect body- combined with the super frothy milk setting- I had the best cup of my life. The handbooks and easy set up guide is really helpful. I found playing around with it awhile and tasting the coffee on the different ground setting as so forth helped me find the best coffee for me. There is even a setting for "my perfect cup" so your machine will make it for you the same way every time. The hot water nozzle needs to be replaced if you use your milk container attachment. This can be used just for hot water for teas. It's the perfect temp to make a great cup of tea as well. There is a top cup warmer... WHAAAT!!??? I'm in heaven. Place your cup upside down to warm your cup. This is magical. Tips: The water resivour pull out from the front for easy filling. The coffee beansare inserted on top. Pre ground has a flip top compartment in the bean area. *get the expresso grind* This machine also comes with a handy dandy scoop for exact measurement. Filter replacements are reasonably priced and you should change them every 2 months with regular use. This is an investment and should be treated with care. Descaling is important as well. Carefully do as the instructions say and always use the Delonghi brand. The products are made for this machine. I am overall impressed and will NEVER go back to coffee shops after tasting this coffee. I have a pep in my step again- morning will be brighter!
Date published: 2019-02-10