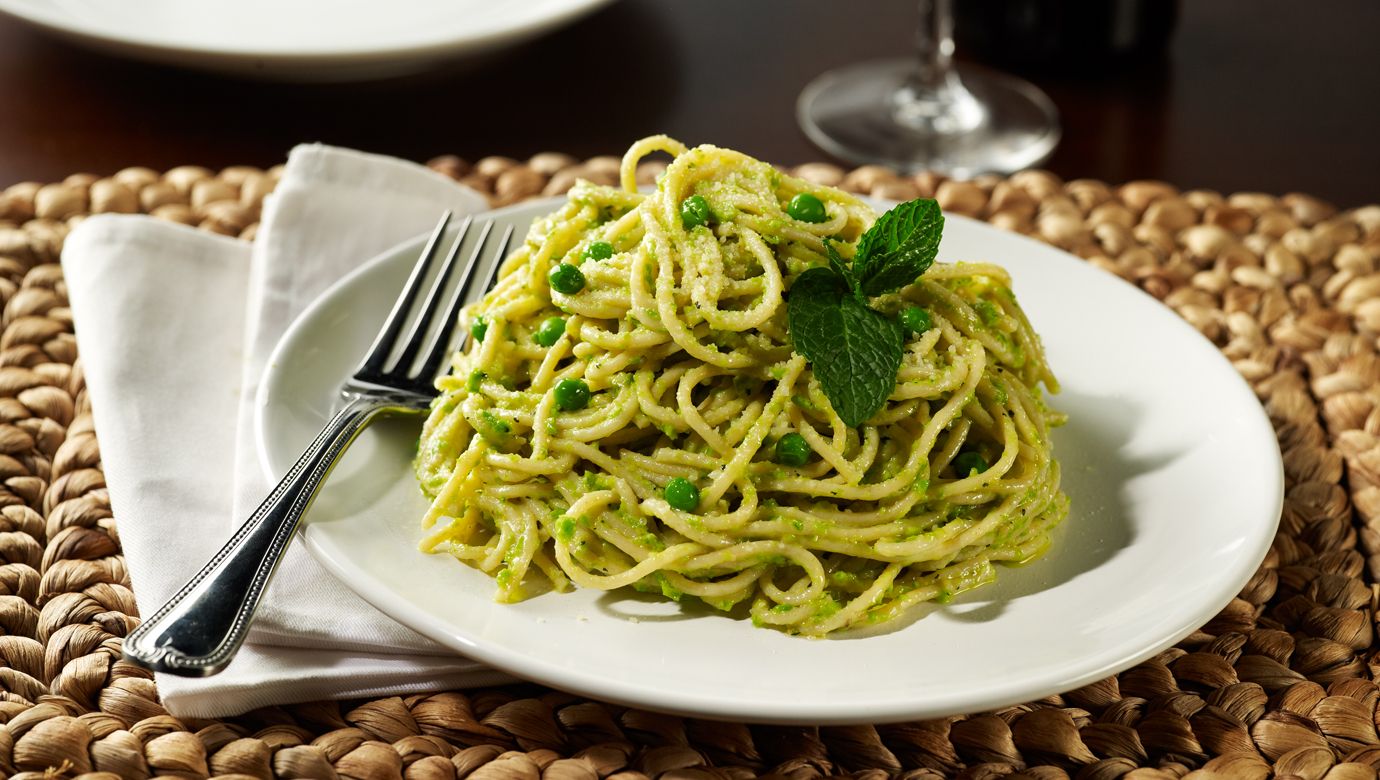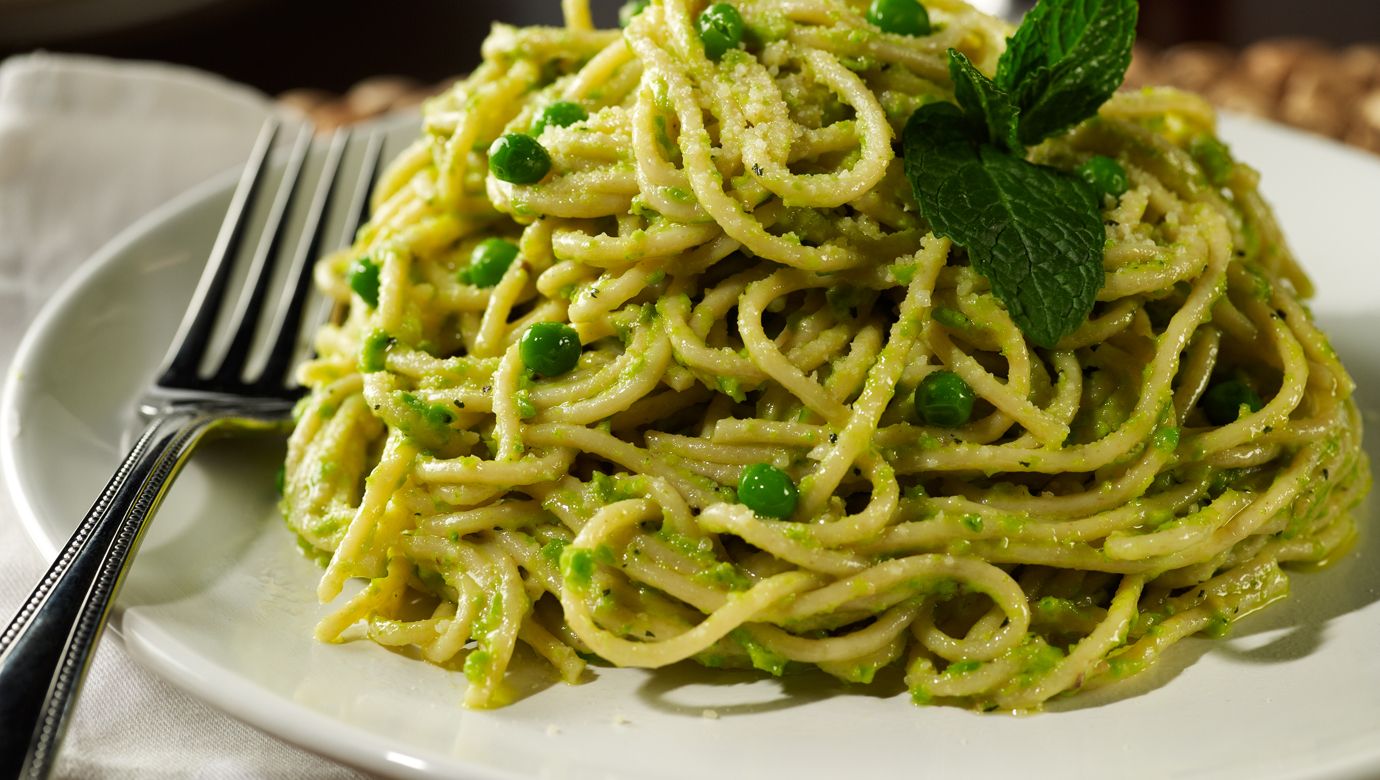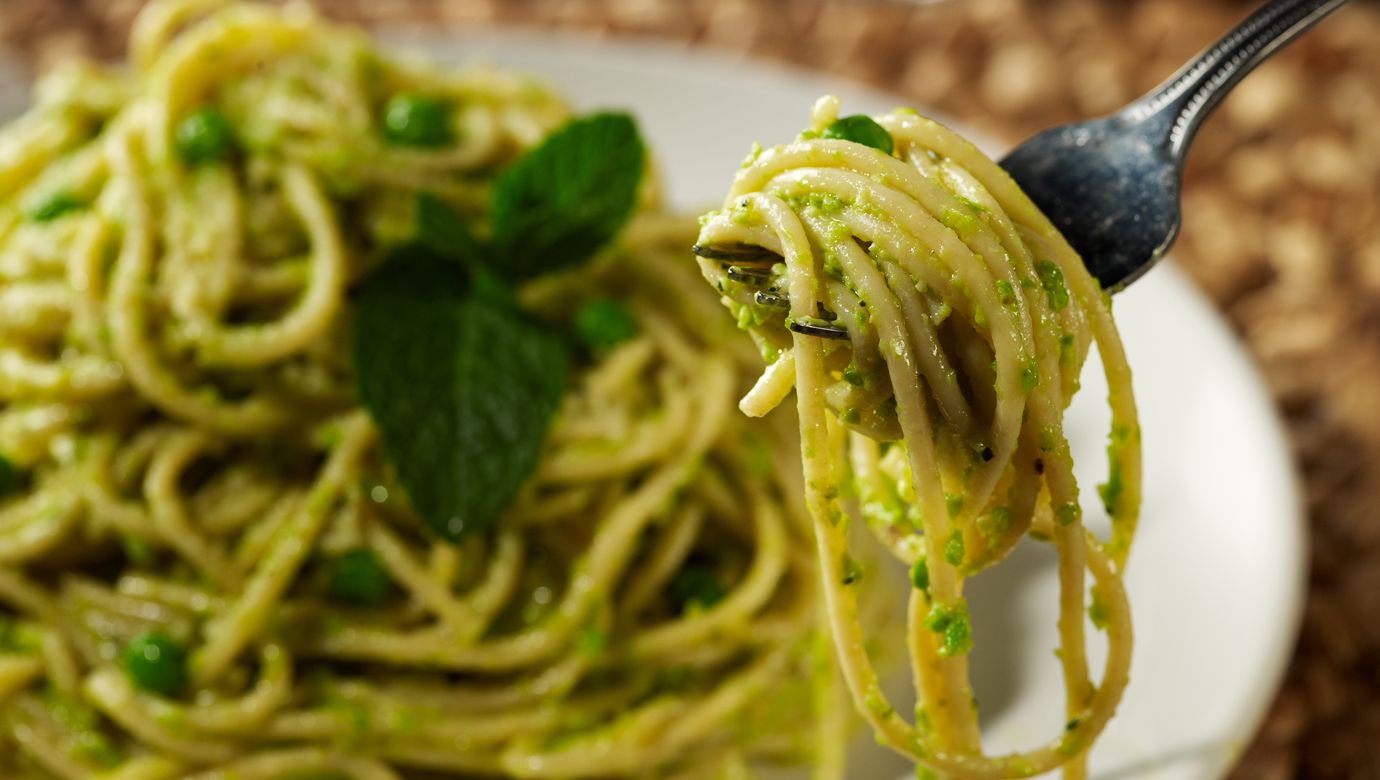 Spring Pesto with Peas and Mint
David Venable
Pesto isn't just for pasta! Try it on sandwiches, meats, potatoes, rice…even garnish soups!
Ingredients
3 cups frozen peas, defrosted
1/4 cup fresh mint leaves
1/4 cup Parmesan cheese, grated
2 garlic cloves
1/4 cup pine nuts, toasted
1 tsp kosher salt
1/4 tsp ground black pepper
2 Tbsp water
3/4 cup extra virgin olive oil
Directions
Add all the ingredients (except the olive oil) to a food processor and pulse to combine. With the processor running, gradually add the olive oil. Continue to process until puréed. Serve with your dish of choice; refrigerate or freeze any extra.
Cook's Notes
If you don't have time to defrost the peas, boil them in water for 1 minute, drain, and rinse under cold water until cool.