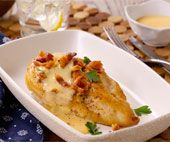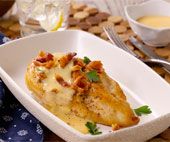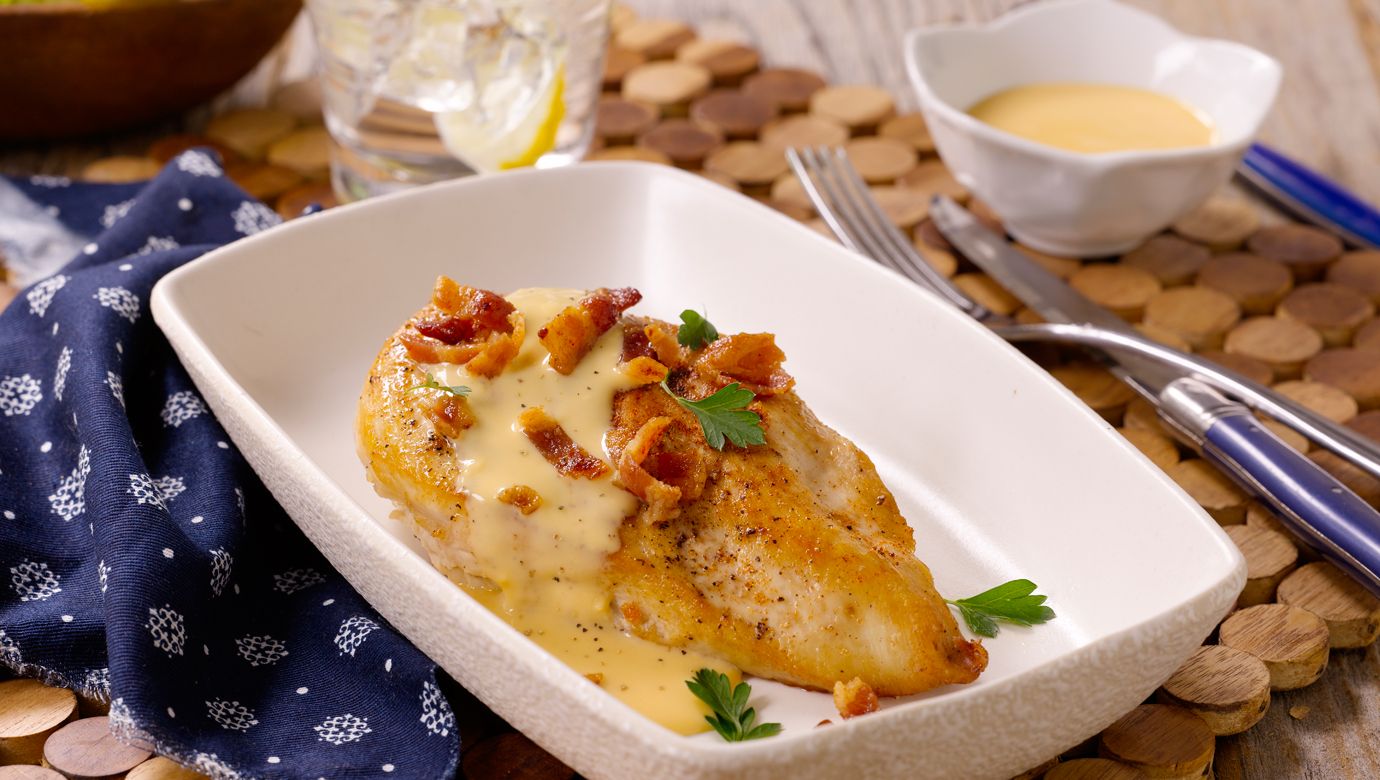 Easy Cheesy Bacon Chicken
David Venable
This is a delicious, quick, and easy weeknight entrée for the entire family.
Ingredients
4 slices bacon, chopped
4 boneless, skinless chicken breast halves
Salt and ground black pepper, to taste
1/2 tsp paprika
1/4 lb easy-melting cheese (like Velveeta), cubed
1/4 cup chicken broth
2 Tbsp fresh parsley, chopped (optional garnish)
Directions
Cook the bacon for 4 minutes, or until crisp, in a large nonstick sauté pan over medium heat. Remove the bacon to a paper towel-lined plate to drain. Discard all but 1 Tbsp of the bacon fat from the pan.
Season the chicken with salt, pepper, and paprika. Add the chicken to the skillet and cook over medium heat for 5-6 minutes on each side, or until cooked through.
Combine the cheese and chicken broth in a small saucepan and cook over medium-low heat for 2-3 minutes, or until the cheese is melted and the ingredients are combined. Spoon the sauce over the chicken and sprinkle the bacon on top. Garnish with the fresh parsley, if desired.
Cook's Notes
Tenderize the chicken breasts by pounding them out with a meat mallet.|For extra kick, add a pinch of cayenne pepper into the cheese sauce.