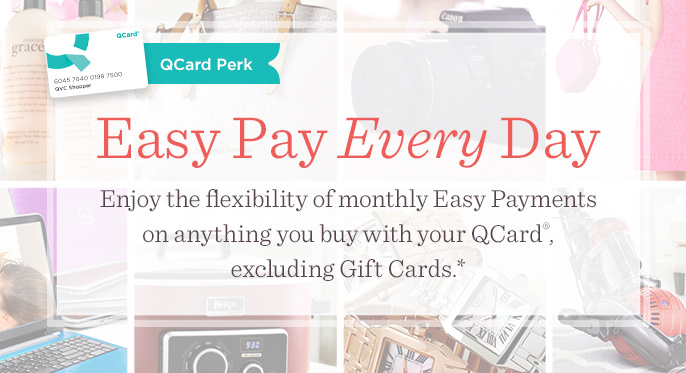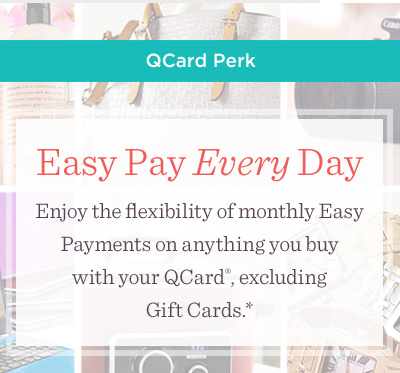 Now you can select this option at checkout and spread your payments over three monthly installments billed to your QCard. All items. All the time. No minimum purchase. No extra charge. Excludes Gift Cards.
*Purchases subject to credit approval. Cannot be combined with other Easy Pay options.
1 See rates and fees.
2 Unauthorized charges does not include charges by a person to whom you have given authority to use your account or card, and you will be liable for all use by such person.