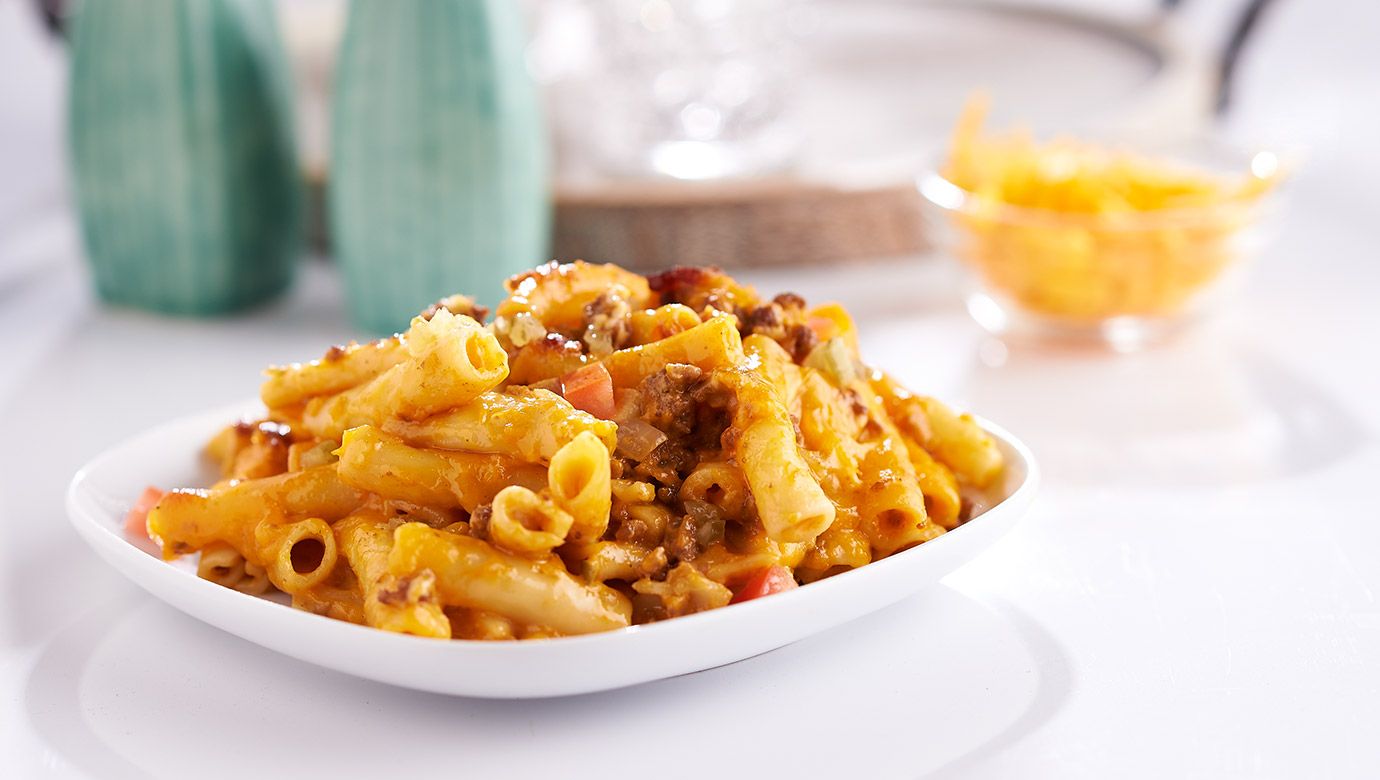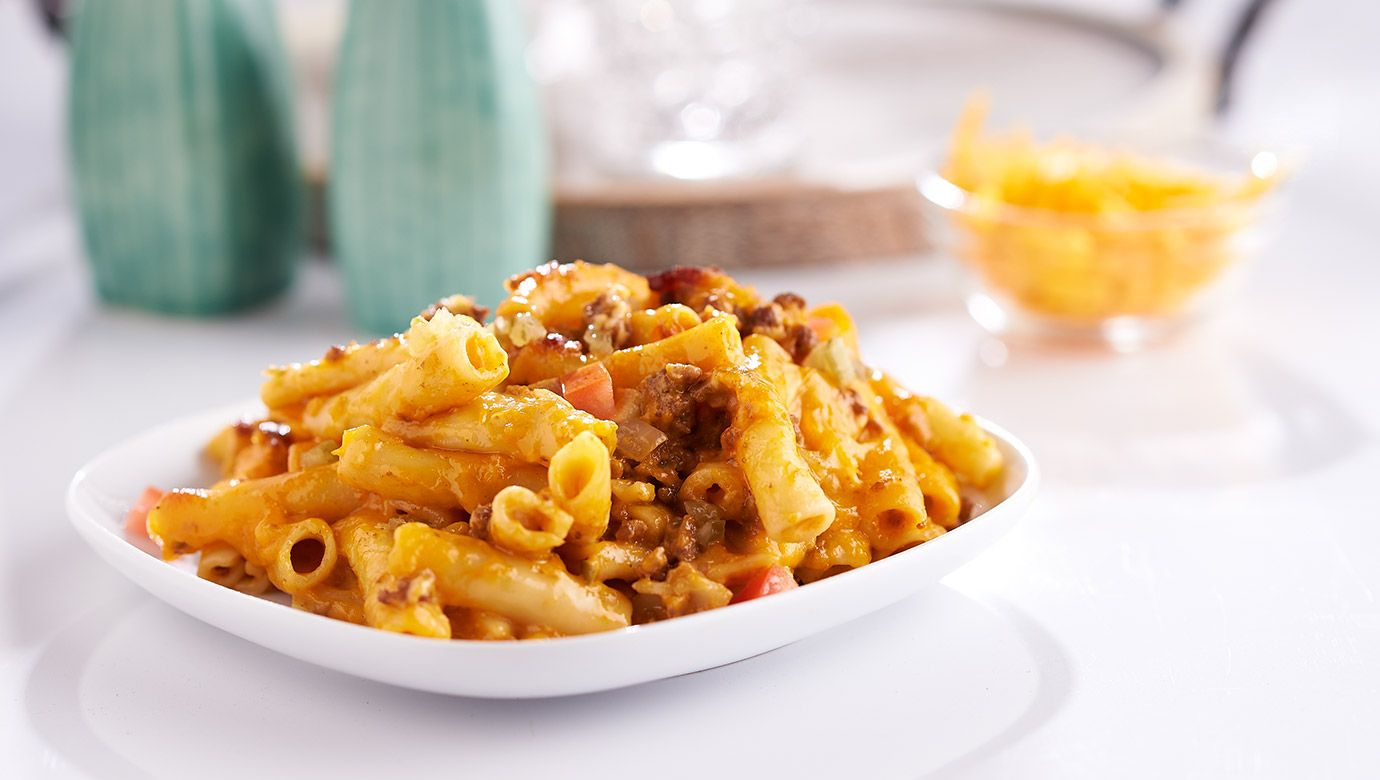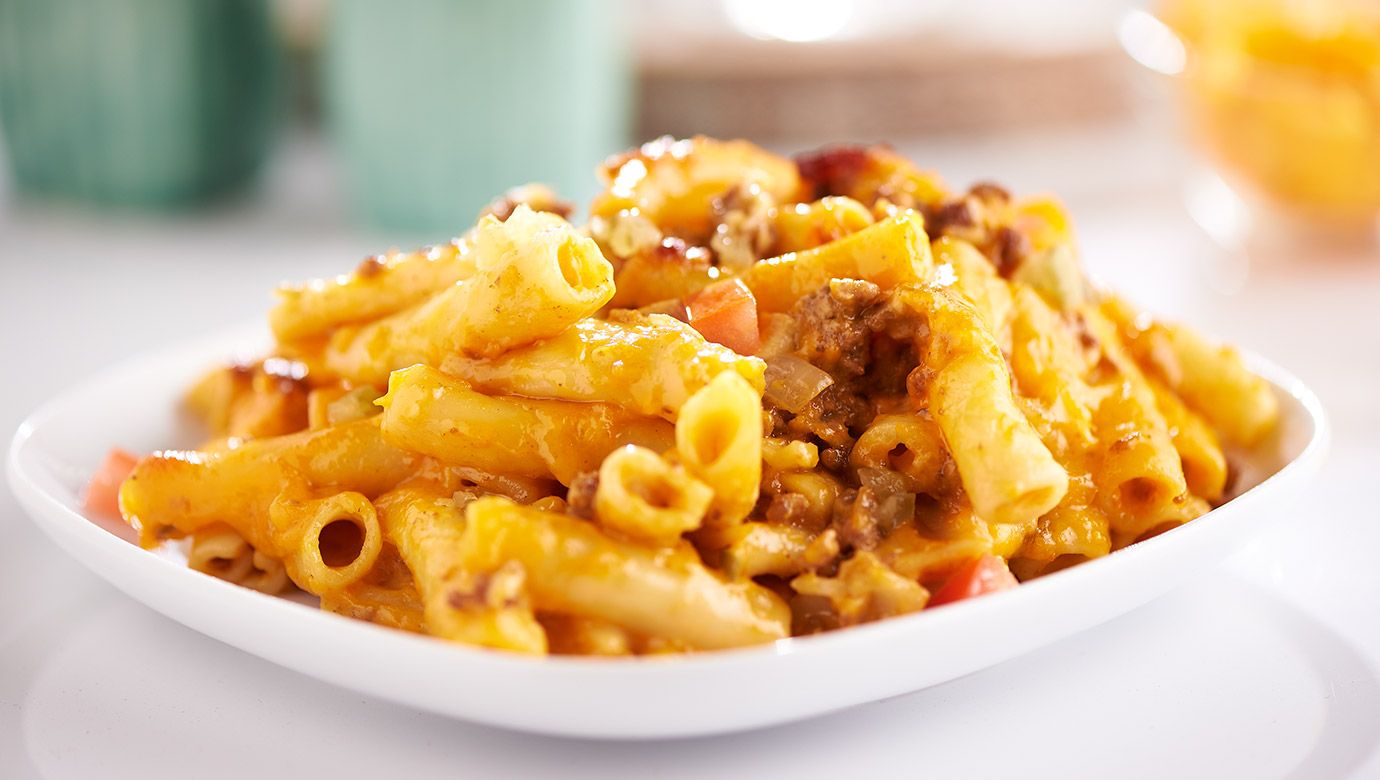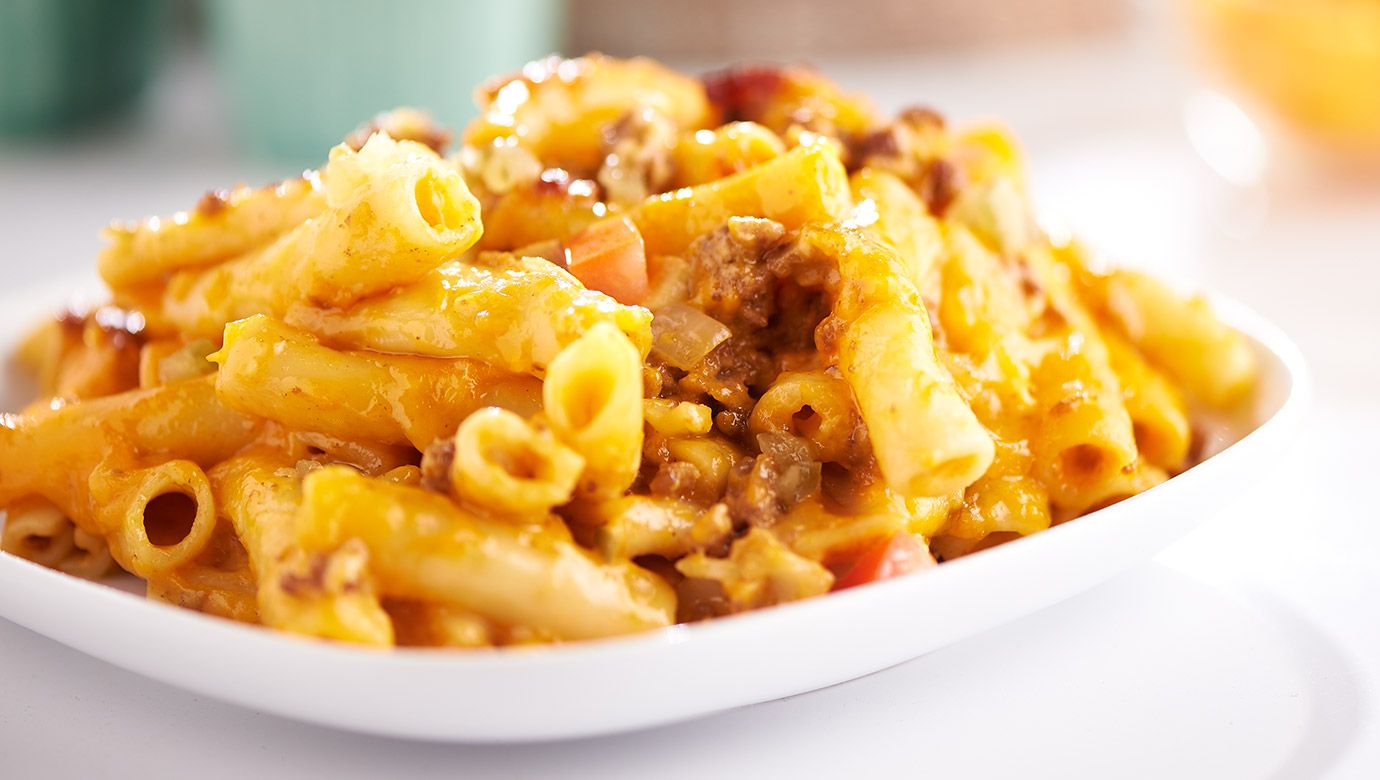 Bacon Cheeseburger Baked Ziti
David Venable
Invite over friends and family for a new and crowd-pleasing rendition of baked ziti.
Ingredients
1 lb ground beef
1 cup onion, medium dice
2 tsp garlic, minced
1 (1-lb) box ziti, cooked according to package directions and cooled
.5 lb bacon, diced, cooked, and drained
2 (10.75-oz) cans cheddar cheese soup
1/2 cup heavy cream
1/2 cup ketchup
2 Tbsp yellow mustard
4 cups cheddar cheese, shredded and divided
2 tsp salt
1/2 tsp black pepper
1/4 cup dill pickle relish, divided
8 slices American cheese
1 cup tomatoes, medium dice
Preparation
In a medium skillet over medium-high heat, cook the ground beef with the onions and garlic, then drain the grease.
In a large mixing bowl, combine the ziti, bacon, ground beef, onion, and garlic mixture, cheddar cheese soup, heavy cream, ketchup, yellow mustard, 2 cups cheddar cheese, salt, pepper, and half the dill pickle relish.
Place half the mixture into a 13'' x 9'' baking dish. Top with the American cheese slices.
Add the rest of the ziti mixture and top that with the remaining cheddar cheese.
Bake in oven for about 45 minutes or until browned and bubbly. Remove from the oven and sprinkle the tomatoes and remaining relish on top.
Cook's Notes
Lighten up this dish by swapping ground chicken or turkey for the ground beef.