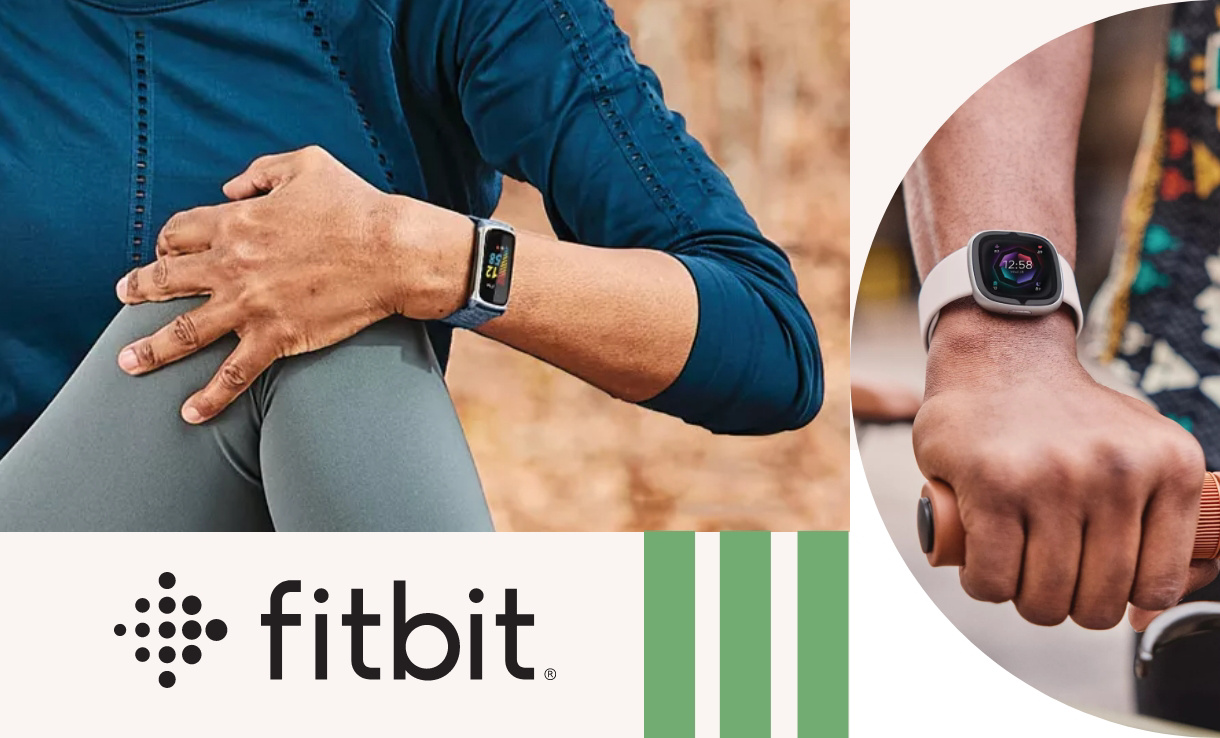 Always on Free Shipping*
Calling all goal-getters! Stay on target with Fitbit fitness trackers & more.
*Exclusions apply. 
Fitbit Comparison Chart
Find the Fitbit style that's right for you with our helpful comparison chart. Learn more about your favorites, explore different features, and much more.
Go ahead, give yourself a high five, a thumbs up, a pat on the back—you're closer to your fitness goals than you might think. If you're ready to take your wellness regimen to a new level, or even if you're just starting out on a healthier path, fitbit has a wide range of activity trackers and accessories to help you achieve your best self at your own pace. Shop QVC.com for leading-edge fitbit tools that can keep you motivated and on track.
The fitbit fitness tracker and smartwatch are powerful and compact devices to measure key vitals and your day-to-day, moment-to-moment progress. Track multiple aspects of your routine, day or night in real time, including activities and exercises like walking, running, aerobic workouts, outdoor biking and more. You can also log calories burned, your weight, and how much sleep you're clocking in, among other data points. Monitor your heart rate anywhere, and sync your stats to your mobile device or computer. Set reminders for yourself throughout the day to move, and break the cycle of sedentariness. And for the fashion conscious, you can even customize your wristbands with classically stylish and contemporary designs.
The fitbit product suite also offers accessories that complement your other devices. Discover wireless headphones, smart scales with Wi-Fi capability, fitness clips, and pendants. You can even enjoy a more enriching workout experience thanks to the optional fitbit fitness app on your mobile device.
It's an exciting time to embark on your personal wellness adventure. Fitbit can help streamline the process of tracking your progress, so that your hard work and dedication can produce transformative rewards. Shop fitbit brand technology at QVC.com and revolutionize your workout.