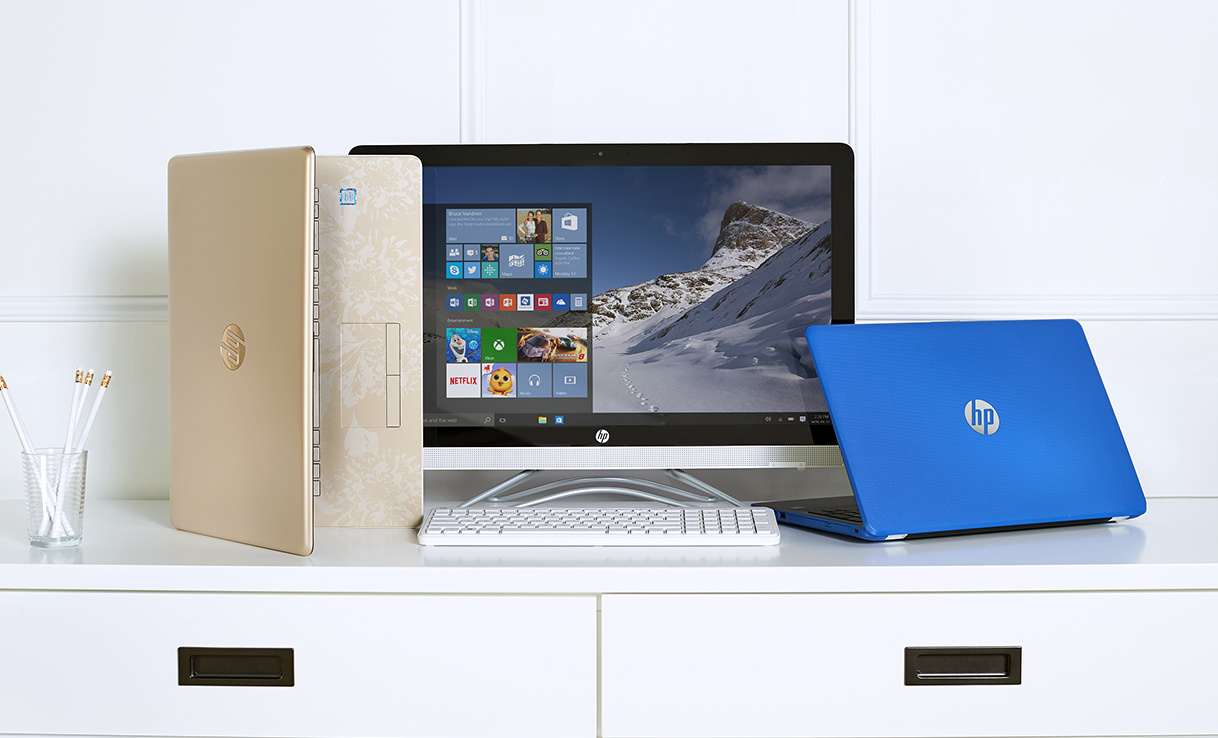 QVC's Guide to Computers
Laptop or desktop? Mac or Windows? Intel or AMD? Buying a new computer should be exciting, not overwhelming—but there are just so. Many. Choices! Don't worry, the Q is here to help with this handy buying guide. Read on and learn how to prioritize features and figure out what kind of computer is right for you.
Any Way You Want It
Whether you're purchasing for yourself, a loved one, or the whole family, everyone needs something different. For a college student, something light and portable that can easily be toted back and forth from the dorm to the classroom is a must. Families with younger children will get a lot out of a shared PC, since it can serve as a hub for everyone's digital lives, storing homework, photos, and more. If you're a pro on the go looking for a reliable workhorse, finding a balance of power and versatility is the challenge at hand—and, for long train commutes or business trips, battery life is also key. And if you're a gamer, well… just scroll on down to the gaming section.
Smooth Operator
The interface of your new device is going to be determined by its operating system. In other words: Mac or Windows? Choosing an OS largely comes down to preference.
Macs come at a higher price point, but for that investment you get an intuitive operating system, a beautifully designed machine, tons of useful apps, and a system that syncs up to all your other Apple devices and just works. For example, you can send iMessages from your iMac, start a FaceTime call from your MacBook Pro, or make a to-do list on your iPhone—and all of those things sync up to your other iDevices automatically. Apple is constantly innovating their hardware, with features like the MacBook Pro laptops' Touch Bar and Force Touch trackpad enhancing your experience in subtle ways.
If you're more invested in gaming, Windows is where it's at, particularly if you're hoping to use high-end VR headsets. It's not that Macs can't run video games, but none of Apple's computers are made specifically with that pastime in mind. And while triple-A PC games might get a Mac version, it's sometimes a port that comes later than the Windows launch. Plus, Windows has been the most-used computer OS for decades, and sometimes you just want to stick with what you know!
And then there's another option you can find at QVC: Chrome. The default OS for Chromebooks, Chrome is manufactured by Google, and as such the interface resembles your Google Drive. If you're used to working with the web versions of Google apps, like Gmail and Docs, Chromebooks provide easy access, typically in a slimmed-down design with a lower cost of entry. The catch is, you'll need to be online to access most of your files, since Chromebooks are meant to be connected to the cloud.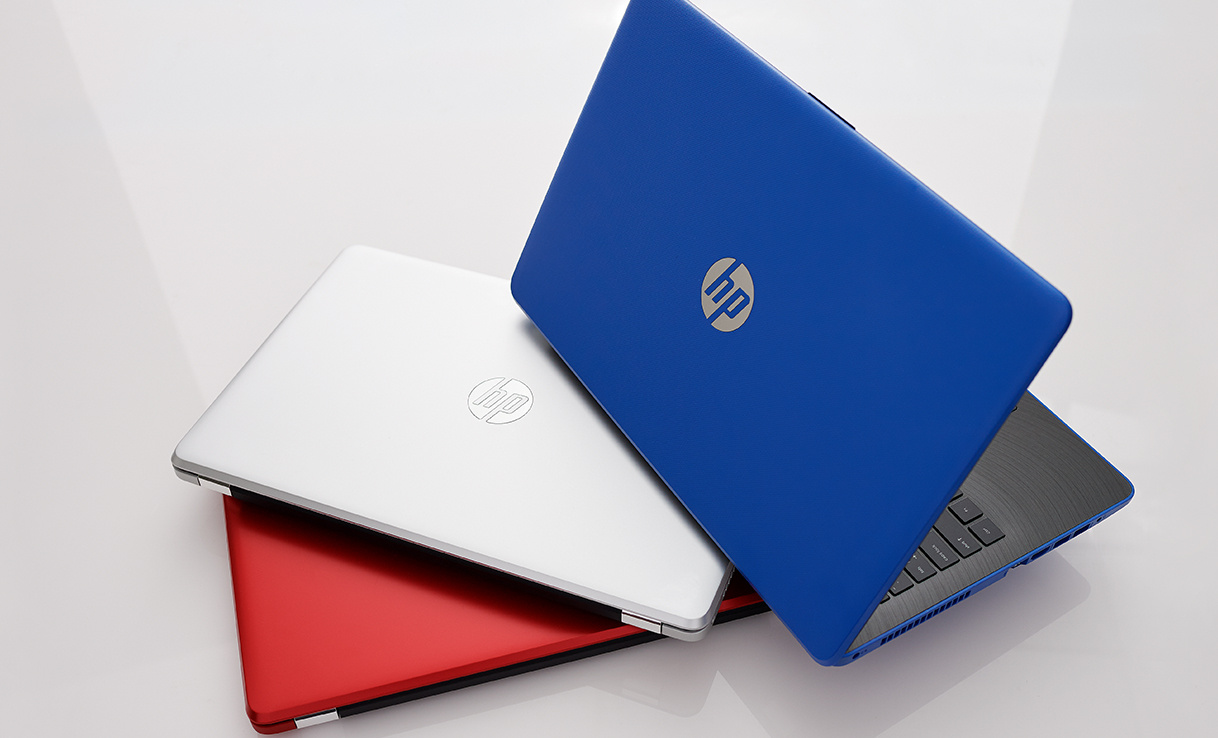 Portable Power: Laptops
The immediate benefit of a laptop should be obvious: it's a fully featured computer that you can pack up and take with you, whether that means on the train commute to work, on vacation a continent away, or just to the living room when you need a break from your desk.
Naturally, it's not as easy as picking from our selection of laptops and calling it a day. First you have to figure out your priorities. Is power more important than form factor? Maybe you'd prefer a beefy multi-core processor, a ton of RAM, and multiple storage drives over an ultra-thin design. On the other hand, if you're only using the device for basic word processing, email, shopping, and other web apps, lighter is better.
What about display resolution? Most of Apple's MacBook Pro and Air models sport gorgeous Retina displays with above-average resolution. That's not to say Windows laptops can't compare, but the entry-level displays top out at 720p. On the other hand, some Windows models offer touchscreen interfaces, which isn't something the MacBook can boast.
Max Versatility
If you're debating a laptop or tablet, there are plenty of compromises to be found in the 2-in-1 department. These versatile devices provide the best of both worlds: a traditional typing setup and familiar operating system paired with the flexibility of multiple viewing angles and, of course, a touchscreen display you can navigate with your fingertips. Some models even have detachable keyboards for the true tablet experience.

You might sacrifice some raw power for that kind of flexibility, but if you don't need a powerhouse to accomplish what you want to get done, a 2-in-1 may save you the trouble (and expense!) of buying a separate tablet for your downtime.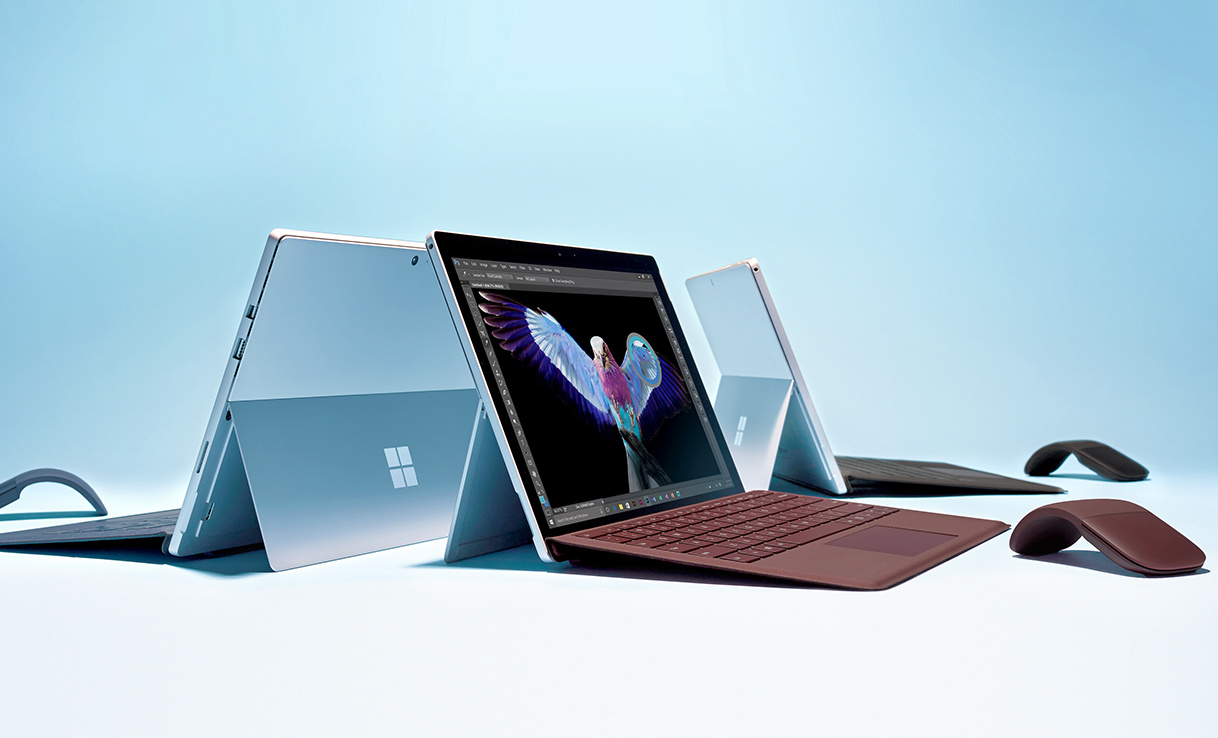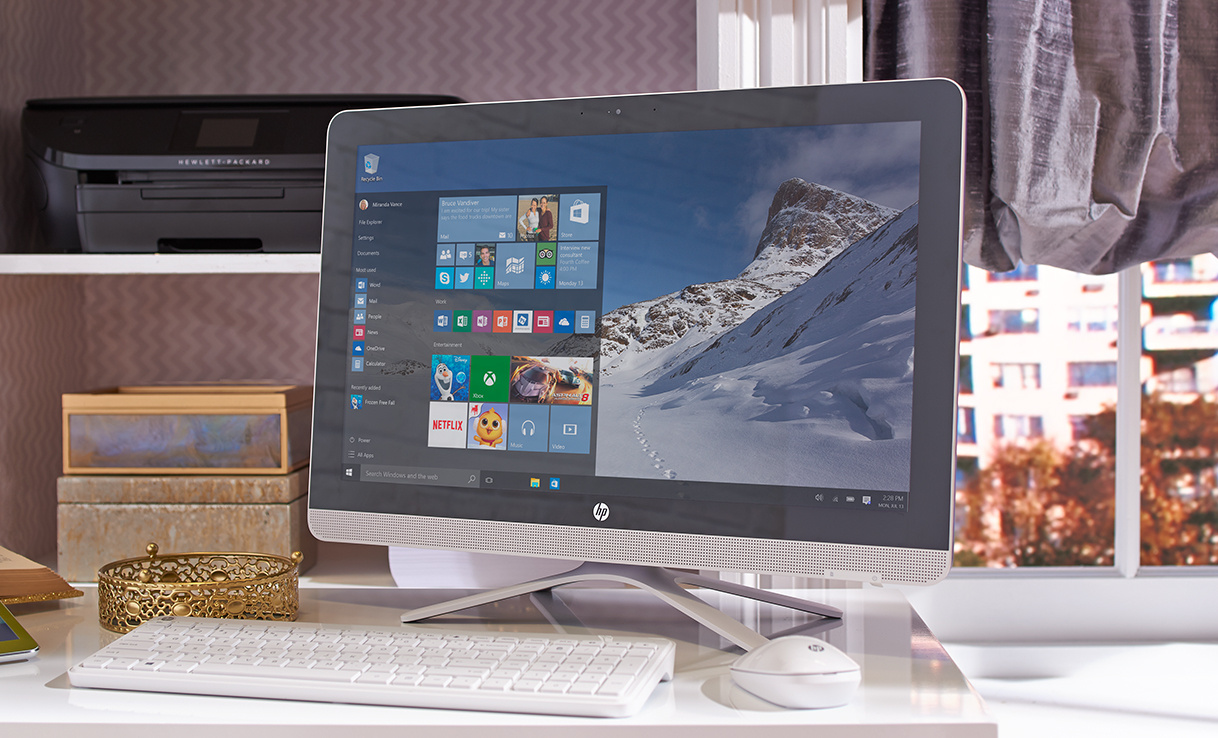 Ol' Reliable: Desktop PC
If you've got a dedicated workstation and you're there to stay, there's no need to splurge on a laptop. Instead, invest in more power with a desktop tower.
Most desktops come with a mouse and keyboard but no monitor, which means you'll have to pick one up separately. This can be a good thing—it means you can pick the one that's perfect for you, rather than what the manufacturer decides—but making an additional purchase on top of a new computer may not be what you're looking for. Totally valid! In that case, there's another option…
Do It All: All-in-One PC

Okay, you've decided: you want a computer that has everything out of the box, that's easy to use, and that can serve as a family hub for everyone in the house. Meet the all-in-one. It's kind of like a desktop in that it's not portable, but you won't find any bulky towers here. Not only do all-in-ones come with sizable displays, but the computer components are neatly tucked away behind the screen—no desk-hogging tower needed!
While all-in-ones might not be the powerhouses that some of our desktops are, they're more than capable of handling your family's tasks: homework, presentations, photo albums, social media—you get the picture.
If you want the all-in-one experience with Apple's interface, our selection of iMac computers fits the bill. Available in 21.5" or 27" diagonal display sizes, these beauts offer up to 5K resolution—yes, that's better than your Ultra HDTV. And, like all Apple computers, they come loaded with useful apps like Photos, GarageBand, iMovie, and more, making the iMac ideal for creative types.  
It's Game Time
Enough talk about work. Forget about the homework, the big report, those unorganized photos, and your social media drama for a bit. Close your eyes and imagine you're in a fantasy world battling against (or alongside!) dragons and elves. Or soaring through outer space. Maybe you're traveling through time instead, solving a mystery in a different era. Video games offer escapism and entertainment in so many forms and genres, and PC gaming is a major market. If you're looking for a computer that can support your passion for games, there are a few things to keep in mind.
First, and most obviously, you need plenty of power. That means a fast, multi-core processor, 8GB RAM minimum (with 16GB or more preferable for the most AAA games on high settings), and high-end graphics; many of our gaming computers have NVIDIA GeForce graphics cards, which provide dedicated video memory, as opposed to the integrated graphics standard computers usually ship with.
Lenovo's Legion series, Dell's Alienware brand, and the HP Omen lineup are just a few of the gaming laptops and desktops we have to offer, all running Windows 10. Since the components are pre-built, all you need to do is figure out if you'd rather have a laptop or desktop. Gaming laptops generally aren't as light and thin as others—if you want a beefy computer, you need someplace to put all those parts! But that's okay because it's not meant for daily travel, instead being appropriate to pack for a vacation or bringing to a friend's house for a LAN party. You'll want 1080p resolution at the very least, because what's the point of having NVIDIA graphics if your display can't measure up?
Or you can go with a desktop, and make a dedicated gaming station in your home office. Many gaming PCs, despite being larger in form, have edgy, aesthetically pleasing designs. You'll have to pick up a monitor separately, but that gives you some freedom, as well as that "building a gaming PC" feeling without actually assembling every part from scratch.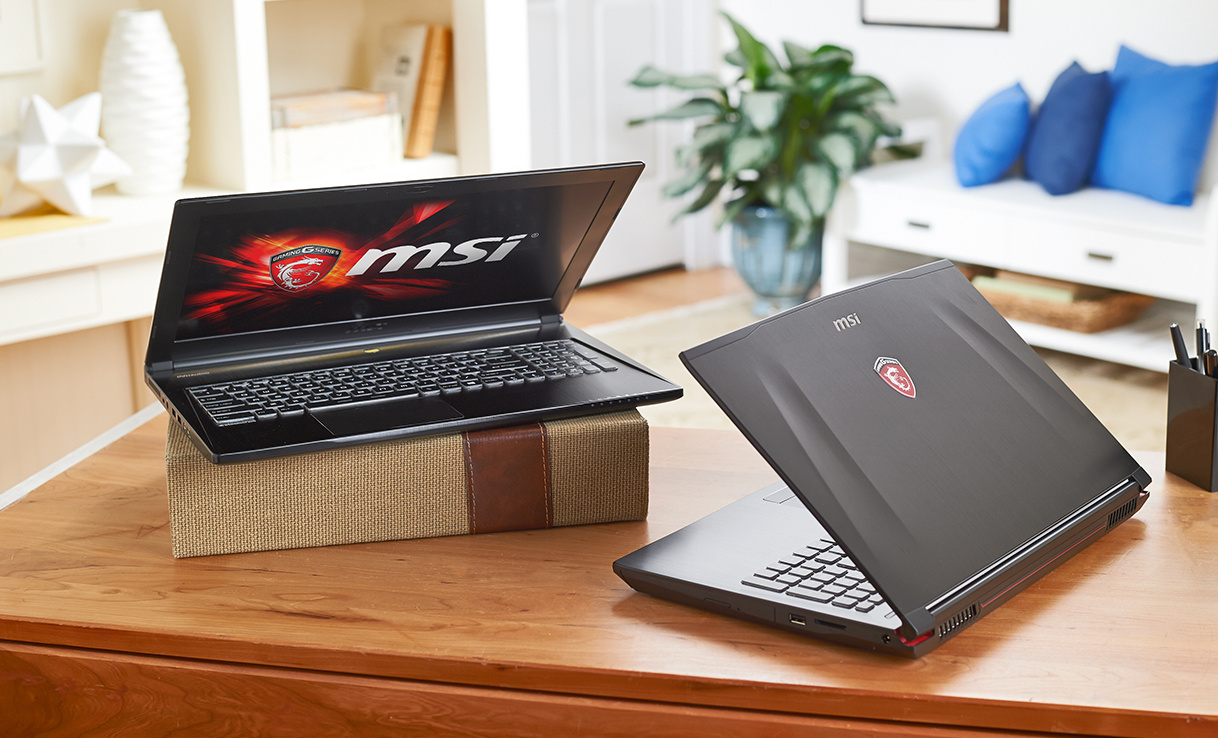 The Choice Is Yours
Yes, those are a lot of options to think about. The good news is, no matter what you need, QVC has the computer for you. Prioritize now and you're on your way to enjoying years of worry-free computing!