The Birth of Barefoot Dreams
Twenty-four years ago, 30-year-old Annette Seifert launched a small company called Barefoot Dreams. She started with two items: a baby blanket and a burp cloth made of soft cotton flannel and hammered satin. Then she branched out to blankets and robes. These items skyrocketed her success. In 2004 they were featured on Oprah's favorite-things show.
Stan Cook, Annette's husband and current company CEO, isn't surprised by this success. Back in 1997 when he and Annette got engaged, he explained the allure of the robe to his dad. "I said, 'Dad, I'm going to marry this girl and she makes blankets and robes.' He said, 'Anyone can make a robe.' I said, 'Not the way Annette does it.'"
Until 2004, the Cooks used their three-car garage as a warehouse. But after Oprah's mention, they moved to their first commercial facility. Their sons Grayson, Chase, and Preston (now 20, 18, and 14 years old), helped pack orders and load the UPS truck as soon as they could walk. "It really was—and still is—the American dream," says Stan.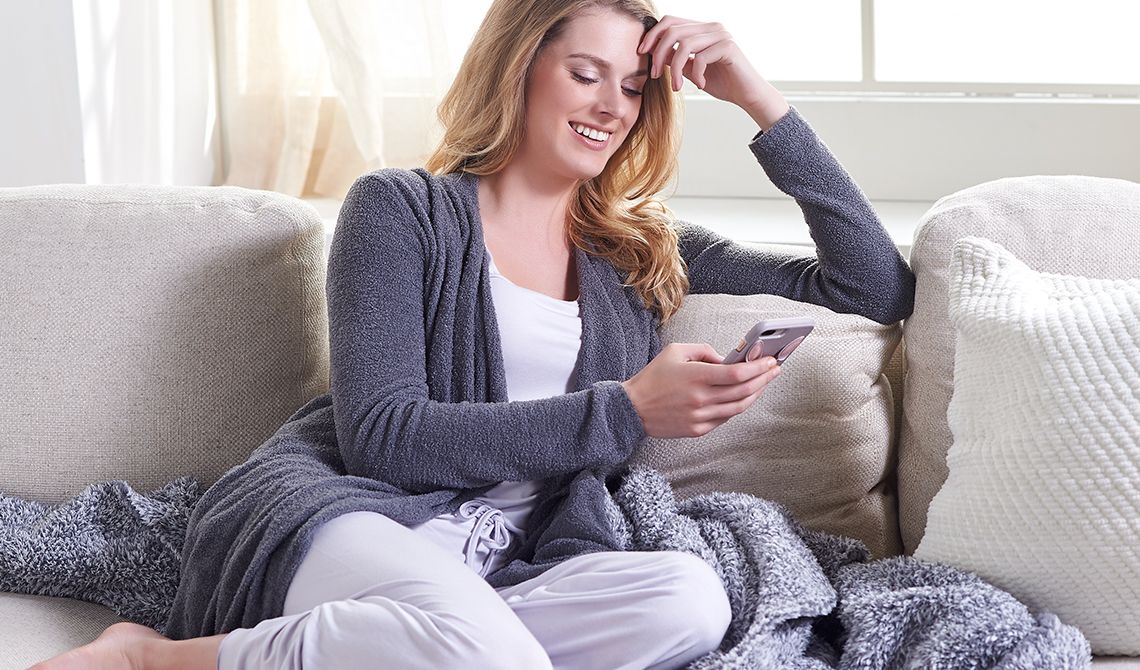 A Tragic Turn
But then the unexpected happened. Annette was diagnosed with colon cancer in September of 2009. Stan remembers the three-times-a-week chemo treatments. "This is where it gets hard for me," he said, tearing up. Annette passed away three years later in December of 2012.
Even before she was sick, Stan's role in Barefoot Dreams had been increasing. At first, he "did what my wife told me to do." Later, he retired from his 20-year career in commercial real estate and concentrated on the company full time. "We were a perfect match. She had the eye and I had the know-how."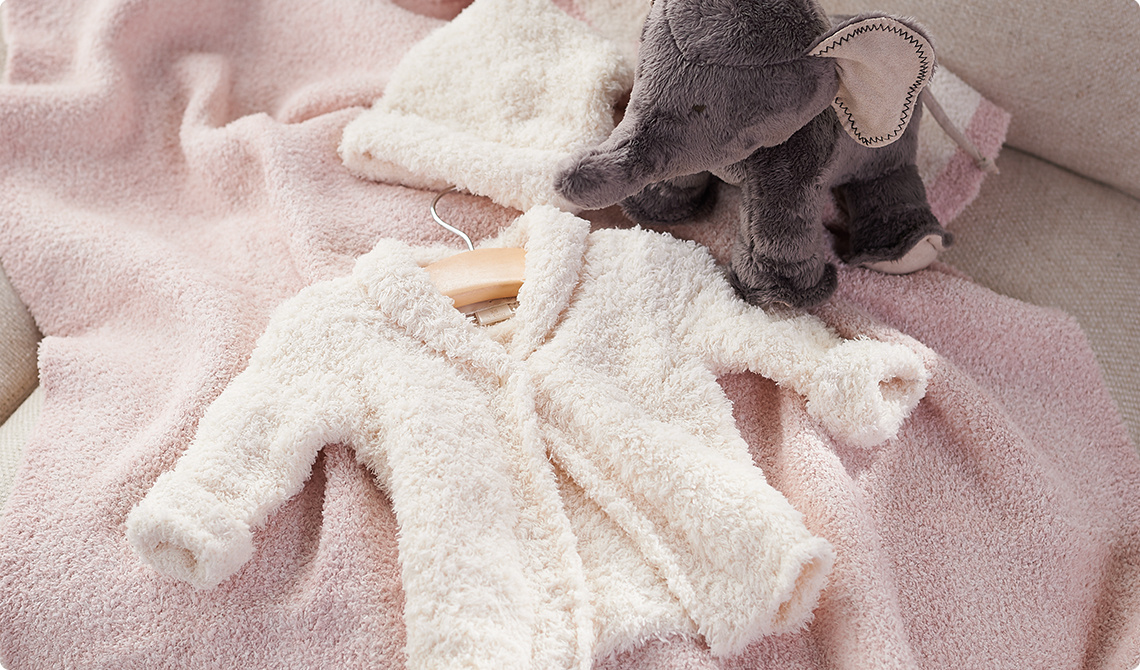 Forging On
Today, Annette's sister Jane Seifert Curley helps Stan as brand director. She's counting down the days until the June 22 Today's Special Value® Barefoot Dreams Luxe Milk Jersey Caftan. QVC buyer Julie Hamilton describes the caftan's appeal. "It's an effortless, loose silhouette with softly curved seams. Short dolman sleeves complement the relaxed fit. Very versatile, this caftan is great for lounging, the beach, or great to throw on as you run out of the house." The Luxe Milk Jersey fabrication is half the appeal of this covetable caftan. "Luxe Milk Jersey is an array of modal, acrylic from milk fiber, and spandex that is blissfully soft and soothing to the senses. It makes lounging and sleep time a beautiful thing," says Julie.
In addition to Oprah, other celebrities have embraced Barefoot Dreams. Steve Harvey and The Talk have also featured Barefoot Dreams. "People know we are a luxury brand and our products are known for their softness, the way they look, and their longevity," Stan said. He's grateful to showcase Annette's vision of cozy, comfy, and feel-good fabrics at QVC.  
Keep Your Family Cozy & Chic