Tova's Road to Pennsylvania & Beyond
Since launching her line of fragrances on QVC in 1991, Tova Borgnine's popularity has led her to be known simply by the mononym, Tova. The widow of Academy Award-winning actor Ernest Borgnine (whom she affectionately refers to as "Ernie"), Tova has successfully built a fragrance and jewelry empire. Splitting her time between California and Pennsylvania, this jet-setting mogul made time to chat with InsideQ about life, love, and living her dream. 
Tova Talks Family, Jewelry & Finding Her Home
InsideQ: You're originally from Norway, but your main residence is in Beverly Hills. You have a house in Pennsylvania, too. What made you decide to buy a home here?
Tova: I would be at QVC for five days, then come back later for two weeks, then again for two days. All that packing and unpacking became quite a chore. And in small hotel rooms, I felt my mind moving inward. I didn't like that, so I knew it was time to start looking.
InsideQ: House hunting is a tough task! How did you find the home you wanted to buy?

Tova: I knew if the other properties were like the first few I saw, I would have said it wasn't worth it. They were small and choppy, and they would make me feel almost as confined as I was in the hotel. But then I walked in the door of the model for carriage houses. Just standing at the front entrance I was hypnotically captivated by how the design pulled me in. I walked through it, and by the time I reached that gorgeous kitchen, I was sold.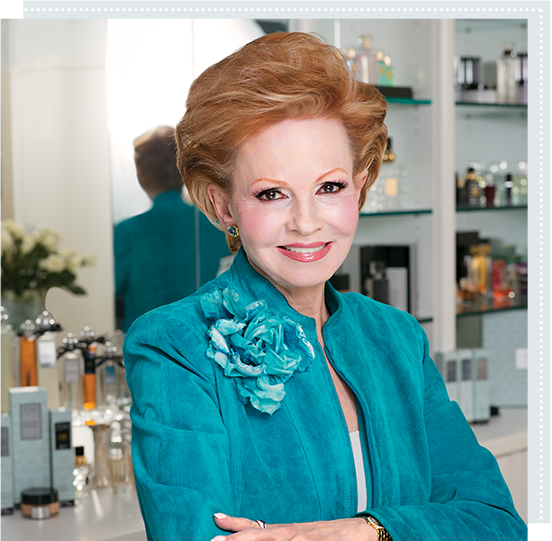 InsideQ: You're well-known for your fragrances, but you also have a beautiful jewelry line. What got you interested in jewelry?
Tova: From the time I was six years old, my dearest great aunt shared stories of beautiful jewels, exquisite craftsmanship, and the appreciation of all artisans. She had a collection of fine art, sterling, and precious jewels and she introduced me to fine jewelry. She was very much ahead of her time.
InsideQ: Has your great aunt inspired any of your designs?

Tova: The Diamonique® Sterling Silver Wedding Bracelet (J282250), which was given to my mother by my father on their wedding day. My great aunt instilled in my father an appreciation for fine jewelry, so that as a young man he already understood what women like. This bracelet is comprised of the Xs and Os of love. The design was inspired by the meander key (or the Greek key) that was used in ancient Greek architecture, art, and jewelry. My mother wore it all the time when I was growing up, and I got it when she passed. 
"I am the happiest when I am busy doing whatever I can to instill in others that they, too, can live their dream."

InsideQ: What products can we look forward to in 2018?
Tova: I'll start 2018 after spending much of the past year working behind the scenes on some special surprises! I'll be back on QVC in the spring with Beauty By ΤΟVΛ® and in May my seasonal scent, Signature Summer Eau de Parfum, will return! ΤΟVΛ® Diamonique® Jewelry will be filled with brilliant sparkle throughout 2018 with many new designs inspired from my personal collection and journeys.
Next month I'll introduce a new piece in the Elephant Collection, the ΤΟVΛ® Diamonique® Elephant Cabochon Ring (J353425) and a new Star Collection in Platinum Clad that represents the sparkling star within each of us! Look for the newest stud, ΤΟVΛ® Diamonique® Star Stud Earrings (J353758). As I have said many times, every woman needs a few good studs in her life—stud earrings, that is!
InsideQ: You talk about your products with such passion. It sounds like you're living your dream!
Tova: I am so blessed to have had the ability to follow my dreams. I also love helping others live their dream. I am the happiest when I'm busy doing whatever I can to instill in others that they, too, can live their dream. Yes, it may be difficult and you may get weary. All of the sweat is worth it, though.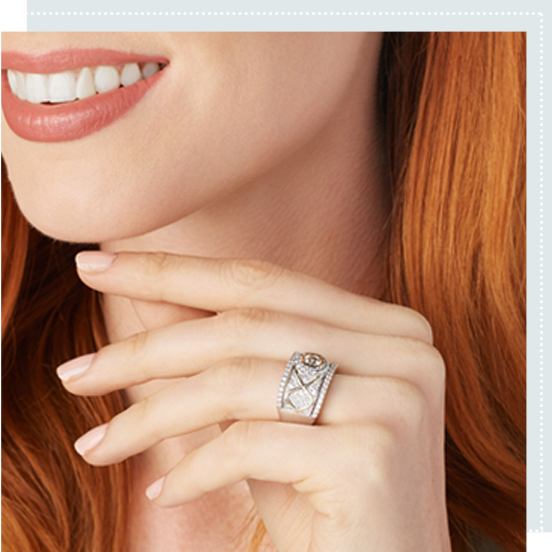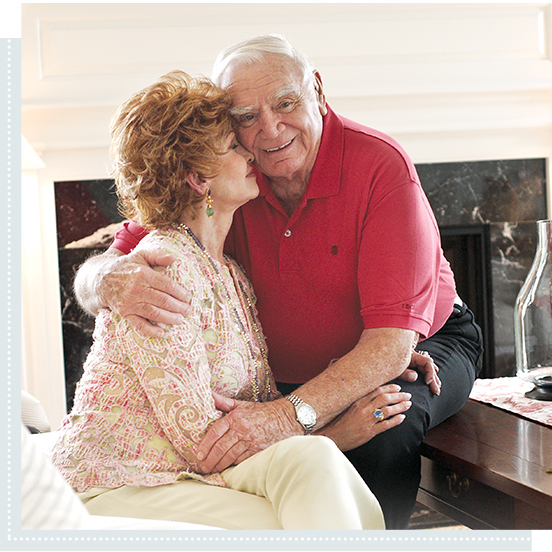 InsideQ: What do you love about the holidays?
Tova: I always look forward to the holiday season! The décor can lighten our moods and take us back to childhood excitement, the moments are filled with laughter and love with family and friends, and the uplifting sounds of music dance around us. I'll spend an amazing week or so with dear friends and family, visiting, eating some delicious food, and reminiscing about special memories.
InsideQ: Do you have any wishes for the New Year?

Tova: I thank the entire QVC family and friends for a beautiful 2017 that celebrated the 40th anniversary of ΤΟVΛ®! May 2018 be filled with joy, love, and blessings for you and yours! And may your special dreams come to fruition with all the brilliant sparkle that you carry within!
InsideQ: Thank you, Tova!