Celebrity makeup artist Kristofer Buckle swears his eyes are rimmed in dark circles under his on-air makeup. But he's an expert at application, so even upon closer inspection, there's no trace of sleeplessness. But he's been up since 3am, and by the time we meet, he's already put in an eight-hour day. Kristofer's wearing a fitted dark-blue sweater, but this native New Yorker can't shake the chill after venturing out for breakfast in 19°F weather.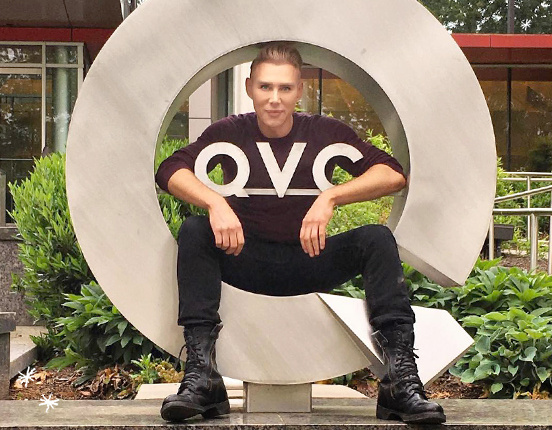 Self-Made
Kristofer grew up on Long Island and started doing makeup when he was in high school. On himself. "I liked the transformation. I was the most convenient subject." He was punk, he worked at nightclubs in Manhattan, and he prioritized sewing his own clothes over schoolwork. "I had art class first period. But it was too early for me. I never went, but I got an A. The teacher judged me by the makeup on my face when he would see me in the halls. I was very artistically painted."
His makeup not only earned the student an A in art, but also led to Kristofer Buckle's first job in the business when he was randomly discovered and invited to showcase his talent at the Metropolitan Opera. Now 49 years old, he's been a makeup artist to the stars for more than three decades.
Freshly Made
While his brand just celebrated its first anniversary at QVC, Kristofer is committed to bringing new products to his customers. He highlighted three new must-haves for us.
Kristofer Buckle Premiere Palette with Brush & Highlight. "They're colors that will accentuate the color of your eye, but they are not garish."
Kristofer Buckle Casting Call Finishing Powder. "This mattifies and locks down your makeup, without added color so foundation stays true to color, and this is super important. There's a difference between glow and frying a chicken on your face. It looks sloppy without it."
Kristofer Buckle 5-Piece Vanity Kit Volume 2. Includes three new shades of foundation. "There are more choices so you can hone in on your match." And if you can't, Kristofer invites customers to reach out to him on Instagram and ask questions that he answers himself. "I made a promise to them—that they can reach out to me with questions. No one's going to care about what someone looks like more than me. No one's going to answer their questions better than me." (His Insta also shows him posing with some of his superstar clients.)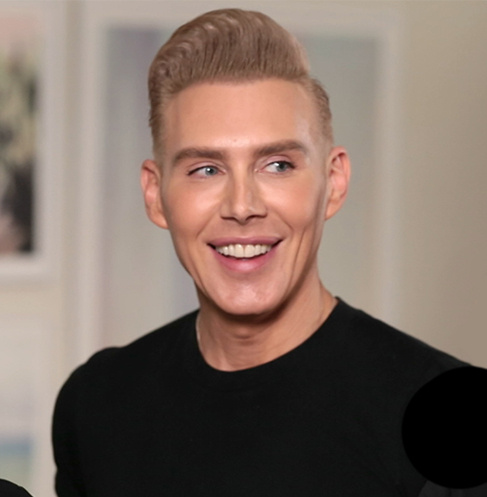 Mess Making
Before Kristofer created his makeup line, he experimented by making makeup himself. "I made my foundation in my kitchen. It can be very messy. It's like tan splatter." Once he found the perfect combination of ingredients, his lab had to reverse-engineer it. "The lab people are surprised at how much I know."


Kristofer tests his products on friends and family—even his 77-year-old mom, Carol-Ann, and his celebrity clients. "I say, 'Take it home, let me know what you think.' They text me and let me know as concerns come up."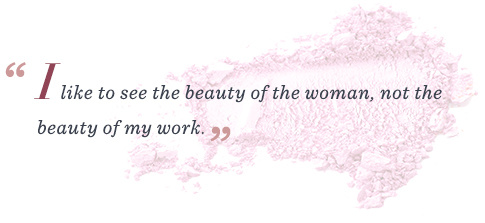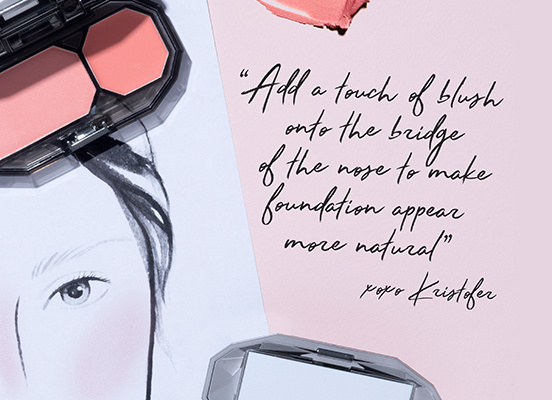 Trend-Maker
"I don't follow trends in makeup. I've been known to start them," Kristofer says with no hesitation. Brows and lips are his current favorites to feature. "Brow-centric and beautiful rich pinks on the mouth—magenta, fuchsia, deep berry. Less big eyeshadow." Kristofer doesn't believe in overdoing it. "I like to see the beauty of the woman, not the beauty of my work."
A self-proclaimed forward thinker, Kristofer's already working on more new products, but he won't say what. "Secrets, darling, secrets." After all, he works in a competitive industry, and his new ideas drive his success. Under his sweater cuff, on the inside of his left wrist, he has a tattoo of the word "Possible". "No matter what, anything's possible," he explains.
We'll be looking forward to what Kristofer Buckle makes possible next. And don't miss him during Kristofer Buckle Beauty Tips & Tricks on February 22.