Share How You #loveQVC
Tag us on social, plus see what others are posting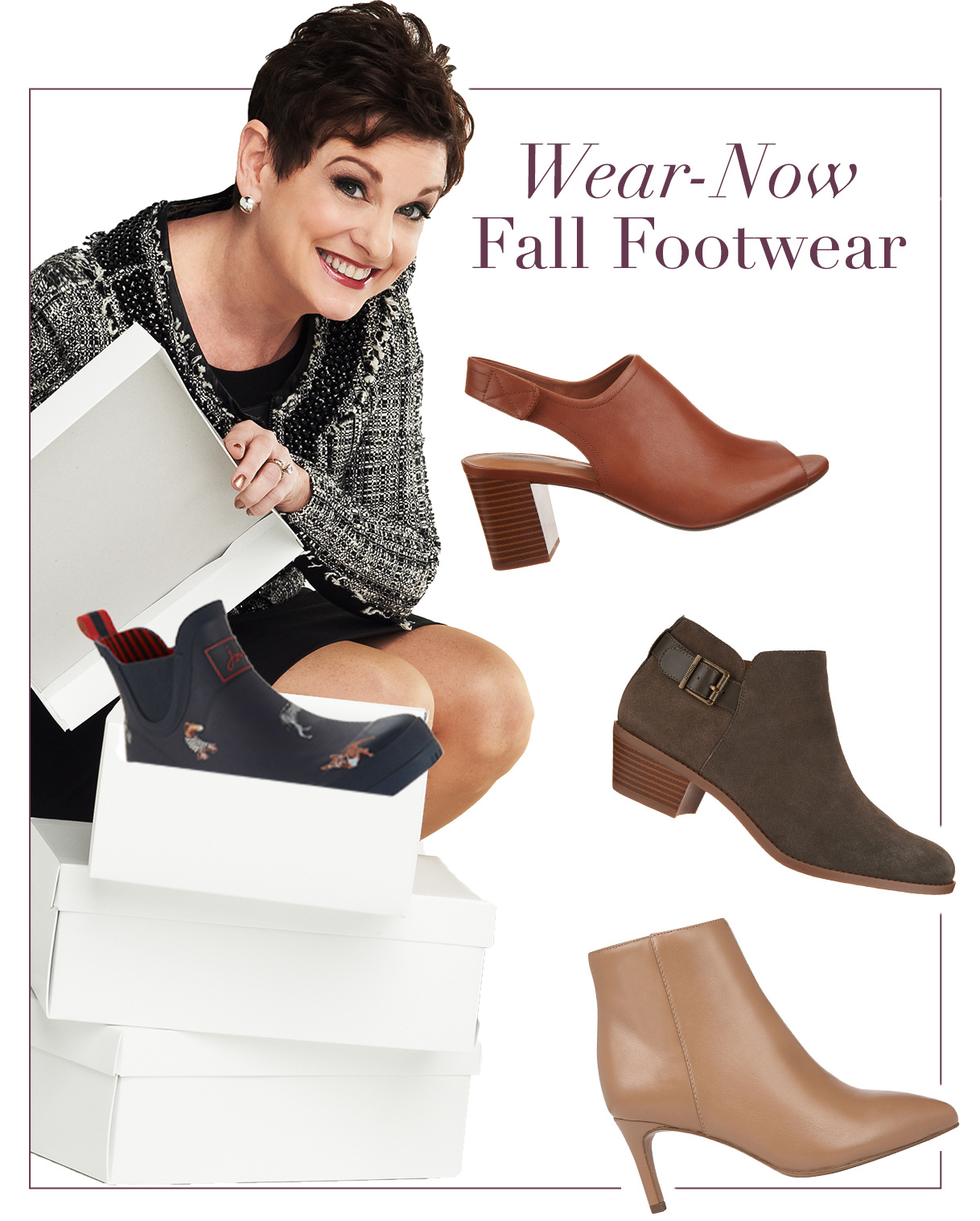 Wear-Now Fall Footwear
The weather is still warm, but fall fashion is in full swing. You might be asking "Can I still wear sandals?" or "Is it too soon to wear booties?" Host Jane Treacy shares her season-spanning fab four faves to take your feet from summer to fall.
Sandals
"My favorite transition footwear is a sandal that acts like a bootie thanks to a lot of coverage." 
Booties
"Try an ankle bootie with a kitten heel. Wear it with a hi-low maxi or a T-shirt dress. Then add tights for a perfect fall look."
Ankle Boots
"What's the perfect ankle boot to go with denim? One with a little western flair!"
Rain Boots
"Since it rains year round, look for an ankle rain boot for warm weather, and then pair with straight-leg jeans in the fall."
Art of the Sell
On-air guest Bret Hamilton loves connecting with you! Find out why.
Never Miss Your Favorite Shows
Click Logos to Print Program Guides