Adrienne Shares Her Skin-Care Smarts
Dr. Adrienne Denese enjoys decorating her home, shopping for clothes, and reading. She also has a collection of handbags which she displays on her dining room table. "I do not know how to cook, so I could not invite dinner guests even if I wanted to. But on the other hand, I love to look at my bags!" But those are just hobbies. Adrienne's main passion is her quest to create antiaging skin-care products. "I want every one of you to look younger than your real age, and I will never give up on this idea."
She's so devoted to her work, it's become her lifestyle. "I have no children, no husband, not even pets or house plants. I am completely focused on creating new products, studying the science behind the raw materials, separating facts from fiction in skin care." Adrienne witnessed the skin-care business as a young girl. But not in the way you might imagine.
Forbidden Formula
Adrienne will never forget the night the police raided her Hungarian home. During the communist regime, her Aunt Eva secretly made bee-pollen creams and sold them to nearby women who'd rap on her window under the cover of darkness to buy a bottle. Eventually, the authorities heard about the operation and shut it down. The incident left an indelible impression on young Adrienne, who was then only nine years old. "It was very frightening. They trashed all the creams. That was the end of my aunt's career."
But it was just the beginning of Adrienne's career. Growing up in communist Hungary there were no parties, no shopping trips with girlfriends, no television. So Adrienne studied. She earned her Ph.D. in neuroscience at the age of 22. Then, her father used his life's savings to buy a one-way ticket to the United States. He handed her the ticket and all of his leftover cash—$40.
In this country, Adrienne completed post-doctoral work at the University of Pennsylvania and Harvard University. When she was 32, she enrolled in medical school. Older than many of her fellow students, she focused her studies on antiaging research. "I started to experiment, and my old days came back to me." More sophisticated than the creams her aunt sold, Adrienne collaborated with a chemist and soon started selling her skin care on QVC. That was 11 years ago.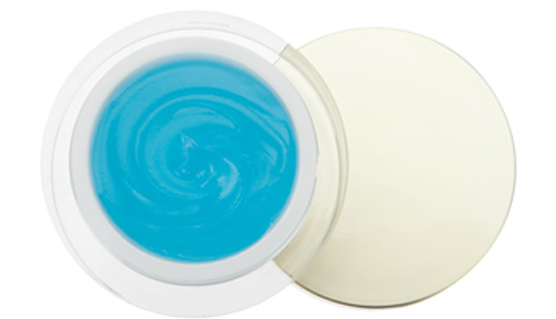 Fast-forward to Today's Special Value®
On Tuesday, January 23, Adrienne will launch her latest Today's Special Value (our best find of the day): the Dr. Denese Super-Size Antiaging 4-Piece Collection. It includes Firming Facial Microdermabrasion Cream, HydroShield Ultra Moisturizing Face Serum, Med MD 33 Clinical Eye Emulsion, and a brand-new face cream, Essential Lipid Whipped Cream. "Based on my hugely successful Essential Lipid Power Infusion Serum, the Essential Lipid Whipped Cream is sure to please you, especially in the middle of a bitterly cold winter." While it's important year-round, Adrienne says hydration is especially key this time of year.
Adrienne's picky about her products. She focused on perfection in this collection. "I picked my best performers, performers I can count on." After all, younger-looking skin is her life's work. "I want to make a visible difference in your skin."
*The Today's Special Value offer ends at 11:59pm PT on January 23, 2018.