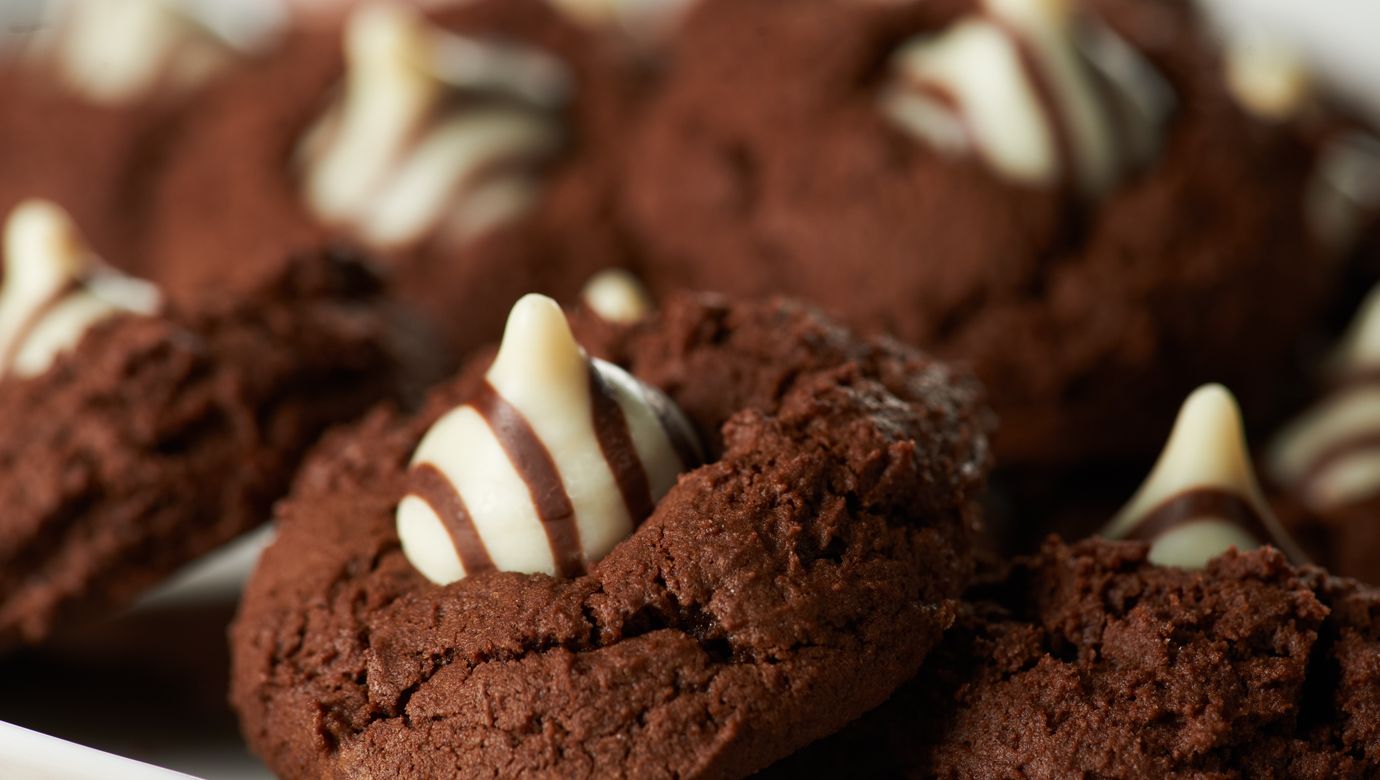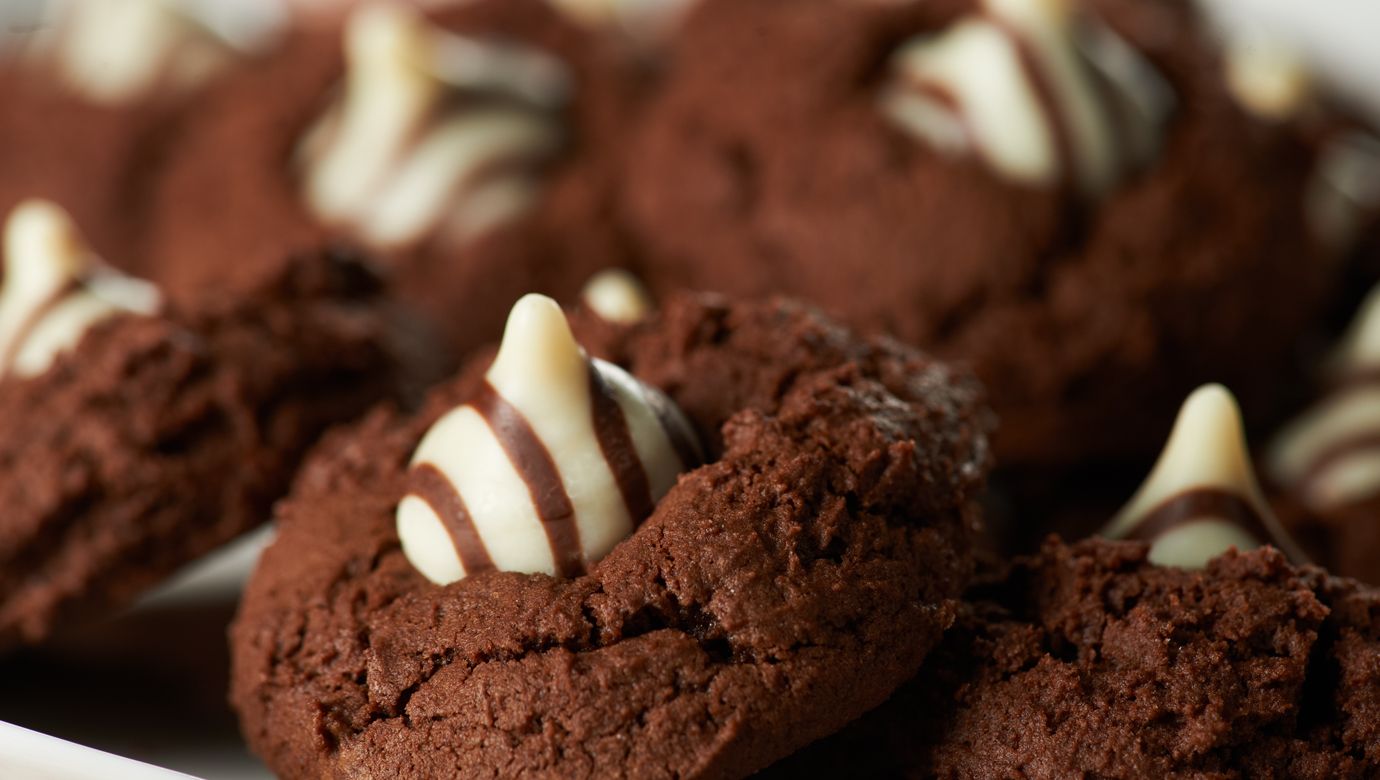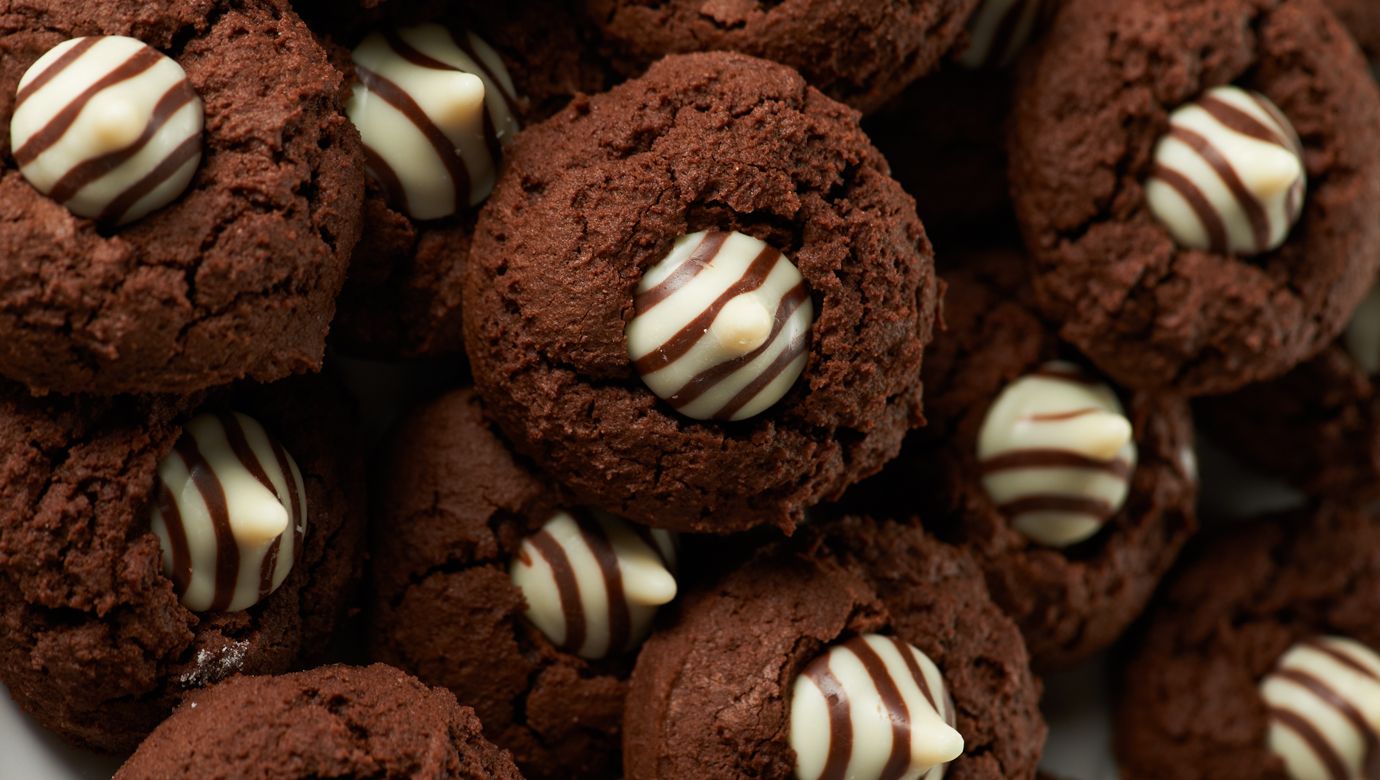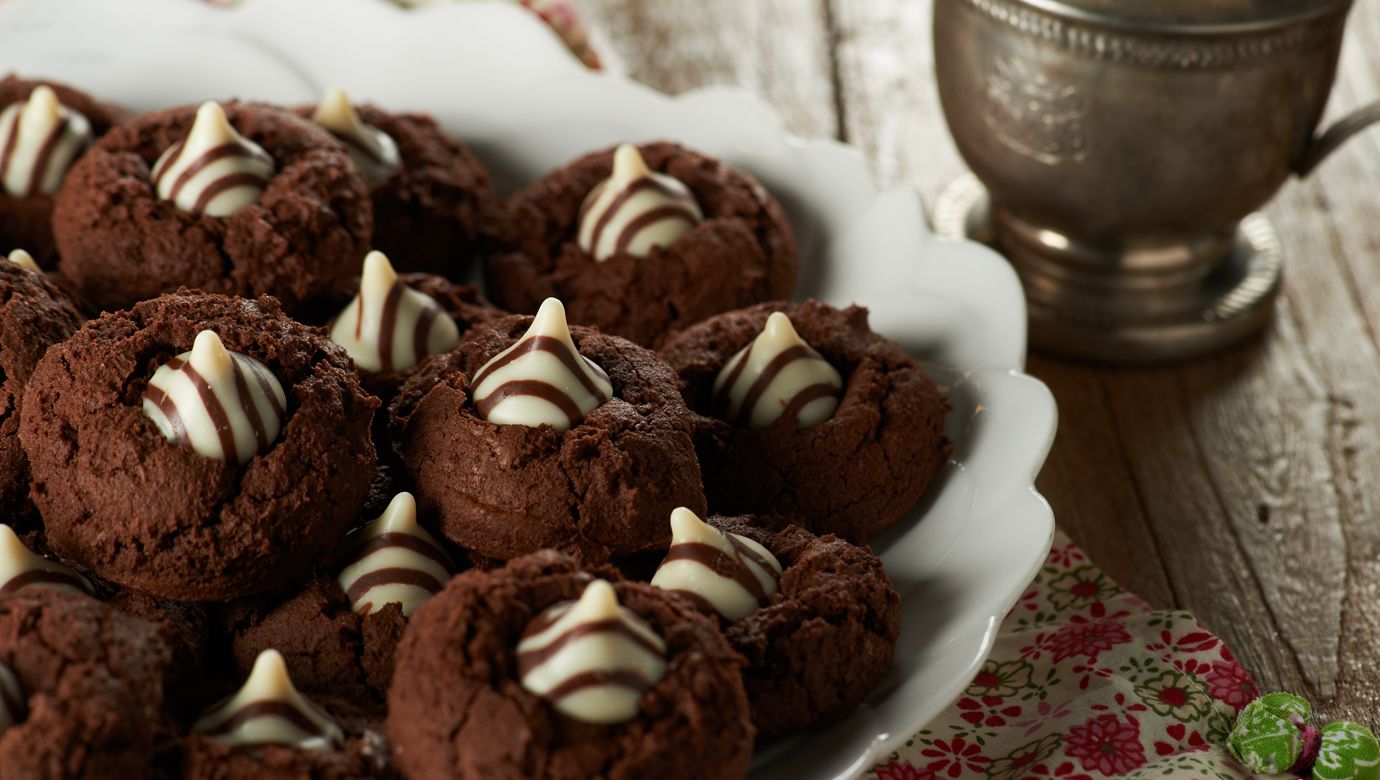 Chocolate Hug Cookies
David Venable
These chocolaty brownie-like cookies are not only delicious, but they make a beautiful presentation.
Ingredients
1-3/4 cups all-purpose flour
3/4 cup unsweetened cocoa powder
1/2 tsp baking soda
1/2 tsp salt
1 stick unsalted butter, softened
3/4 cup light brown sugar, packed
1/2 cup white sugar
2-1/2 tsp vanilla extract
2 large eggs
1 bag Hershey's Hugs Kisses, wrappers removed
Directions
Preheat the oven to 350°F. Line two cookie sheets with parchment paper and set aside.
Combine the flour, cocoa powder, baking soda, and salt in a small bowl. Gently stir with a whisk to evenly distribute. Set aside.
Fit a stand mixer with a paddle attachment and cream the butter, both sugars, and vanilla until light and creamy. Add the eggs and mix until completely incorporated. Scrape down the sides of the bowl. Add the dry ingredients and mix on low speed until the ingredients are just combined.
Use a Tbsp to place the dough onto the prepared cookie sheets. Do not flatten the cookie dough balls. Bake for 12-14 minutes. Do not over-bake.
Remove the cookies from the oven and let them cool for 5 minutes. Then, gently press a Kiss into the middle of each cookie. Cool for 15-20 more minutes then serve warm. Or, let the cookies cool completely before serving or storing.
Cook's Notes
Substitute the white chocolate Kiss with any other Kiss you prefer.