tarte Treat Yourself to Gorgeous 28-piece Collection
Recommendation Test Anchor, don't delete
Recommendation Test Anchor, don't delete
In Stock
Sold Out
We're sorry.This item is not available at this time.
Pre Order Possible.
Low Stock
Recommendation Test Anchor, don't delete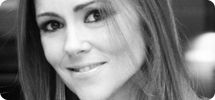 "The holidays are a time for generosity AND indulgence. I've assembled a collection of my favorite merry and bright colors that flatter every complexion to create the perfect gift--or three! Your loved ones will be so delighted that you won't feel guilty treating yourself to gorgeous, too!"
— Maureen Kelly, tarte Founder
Reviews & Community QA
A226316 - tarte Treat Yourself to Gorgeous 28-piece Collection
262
262
Good value but ...
Lots of eyeshadows with some great colors but not a lot of pigment in any of them. Eyeliners are nice and definitely stay put. I like everything about the lipgloss except for the delivery of them! It is absolutely awful. As so many others have said, you click and click and click to get nothing then bam you get a big ol glob of product that ends up going to waste. Definitely still a great value.
01-09-13
Will be returned! Disappointed...
Disappointed! Usually Tarte delivers when it comes to high quality and performance. And then, my daughter tends to "borrow" the kits and i reorder for myself. This kit perked her interest. But, it was returned to me shortly thereafter. I found that the products did not hold up to the typical stardard of Tarte. Were not "long lasting", "high performance" and were flakey. I see where they saved money making this kit. Too bad! Back it goes!
01-08-13
AMAZING
I ordered this collection on a whim.... I don't wear alot of make-up but when i do i want quality.. i am so happy with it. I was even asked if i went and had my make-up done professionally..
01-07-13
Need to wet for color saturation
I absolutely love tarte shadows, however, these are not as saturated with color like the other shadows I own. I am a woman of color and in order to get the best color payoff I wear them wet. I love them! To shimmery when dry and they have some fallout. But wet is so much better. I will order tarte shadows again. The glosses (surprisingly) look great on me as well as the pencils. I have not used all of them and am afraid to test them by rolling them up because you can't get them back in. The ones I have used are great! Wish it had mascara it would have been perfect.
01-07-13
Good Value
I like the eyeshadows and the eyeliner; I haven't had a problem with the liner running. My only complaint is the poor quality packaging...I have gotten cramps in my thumb from the unending lipgloss clicking. Also, I love the eyeshadow color array but could do without the sliding box. I have a pedestal sink and have a hard time when I need to put the box down. A hinged lid would have been better. I don't regret the purchase, but this doesn't exactly make me want to buy more Tarte products.
01-07-13
Need Info
The eyeliners will not roll up, on this brand new set I got my daughter. Any ideas? Other wise, the rest of the kit is great! If she can only use the eyeliner for one or two uses, this will have been a waste of money.
01-05-13
Disappointed
I purchased a previous Tarte TSV from QVC and enjoyed it. When this one came on I asked my mom to buy it for me for Christmas. I was very excited to get it and try it, but I ended up being very disappointed in the eyeshadows. Some of them were powdery and none of them had the pigmentation I am used to with Urban Decay. Even when I got the shadows to look the way I liked, in a few hours later it just looked all one color and flat. And yes I used a primer. It just made me look sick or dead each time I wore them. I did like the eyeliners. They do last very well and go on smoothly. I also liked the feel of the lip glosses, although the colors don't look that different on your lips. They did take close to 100 clicks to get color to come out the first time. Despite liking the eyeliners and lip glosses, I sent it back.
01-04-13
I'm in Love
Well, I know they say you can split this collection up and give it away as a gift or gifts to friends and family but I decided that the gifting needed to start with me. I love Tarte product and thought the value for the collection was terrific and I can't wait to try out all the colors and have fun playing. I am in my 50's and I still love to play with makeup. When I get new product I feel like a brand new person. What fun!! Cheaper than therapy.
01-04-13
Merry Christmas to me.
I had my family give this to me as a Christmas gift. I have so many Tarte products that adding any more would be ridiculous, but the colors of the eye shadows were wonderful. They are all useable for every day and beautiful. The liners are good basic colors. The glosses are shear and perfect for use over lip stick. i couldn't ask for a better gift. Thank you Maureen. Great set.
01-04-13
not as great as the talk
I bought 2 as gifts for christmas. the eyeshows do last but not good color for over 45 to much sparkle and shine. older women need more of the matte look. The lipgloss is sticky and has no color. i think instead of clicking it u have to hold doWN the button but not to long because it comes out in a gob. have only useD 1 eye pencil it last about half the day. I will not be buying tarte again not any better than the store makeup. yes and where is the blush? still undesided about keeping. I proably will and give to my 12 year old grand daughter not worth the trouble of sending it back. THIS WAS A LEARNING EXPERIENCE
01-04-13
Like It.... But Frustrated..
Love the choices. Thought this would be a good set to try the product. I was surprised I like almost all the eye shadows. 2 of the 4 eye liners seem dry & don't go on very easily. The biggest problem & so far has been a huge waste, are the lip glosses. I like the colors & the feel of them......But what a poor design for dispensing the gloss. Like many reviews I click, click away for nothing. When you are ready to give up it comes in one big blob or still nothing.....big waste. Hard to store the bigger box of eye shadows. A lift lid on box would have been better then the slide open lid. Take up less counter space when using.
01-04-13
LOVE!
I love Tarte and this collection did not disappoint. I love the eye colors - there is a nice range of hues and they wear well! I also have no problem with the glosses - they just need to be stored with the tip down for a bit, especially if they have been delivered in the cold weather. Once they warm up, they work fine. The liners are wonderful and complement the other colors well. I also appreciate the natural ingredients. Thank you Maureen, for this wonderful collection!
01-03-13