tarte Treat Yourself to Gorgeous 28-piece Collection
Recommendation Test Anchor, don't delete
Recommendation Test Anchor, don't delete
In Stock
Sold Out
We're sorry.This item is not available at this time.
Pre Order Possible.
Low Stock
Recommendation Test Anchor, don't delete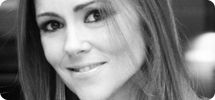 "The holidays are a time for generosity AND indulgence. I've assembled a collection of my favorite merry and bright colors that flatter every complexion to create the perfect gift--or three! Your loved ones will be so delighted that you won't feel guilty treating yourself to gorgeous, too!"
— Maureen Kelly, tarte Founder
Reviews & Community QA
A226316 - tarte Treat Yourself to Gorgeous 28-piece Collection
262
262
Eyeshadows were a disappointment!
I was sooo looking forward to this kit - as everything looked sooo beautiful on tv. The lipglosses are awesome - beautiful colors!! I liked the eyeliners too - and oh - the packaging was gorgeous. But, the eyeshadows were a major, major disappointment - most of them did not have enough pigment to show up properly. There is also a lot of fallout and they do not last (if they show up at all). Needless to say I was really disappointed - as by the time you add the shipping and taxes - its almost $10 to your total and doesn't end up being a good deal.
01-16-13
Almost Perfect
I love most of this kit and I am very happy with the purchase. I LOVE LOVE the eyeshadows and the eyeliners, for me these products are perfect and worth more than what I paid for the entire kit. The gloss on the other hand is a definite NO.....it is very tacky and sticky and all the colors are so sheer on they look the same...they are also so difficult to use and get color out of them. BUT I love the eye makeup so much I don't mind.
01-13-13
Love, Love, Love!!!!
Love this set! The best part by far is the eye shadows, which by the way is worth the price alone! They last all day on my oily lids, have beautiful pigmentation, and are very bendable! Highly recommend Tarte!
01-12-13
Disappointing:-(
I have found the gloss to hard to use, the eyeliner way too dark & the eye shadows inconvenient to drag out every morning. So this kit is not being used at all. So disappointed as I was so looking forward to getting it.
01-12-13
POOR
I should have went with what is best . Like SMASHBOX MALLY AND LAURA GELLER never did get my lipgloss to work and had a horrible reaction to the eyeliner had to give away and eyecolor is like putting on nothing at all. So sad because thought it was a beautiful kit
01-12-13
Good Purchase
"I have recently discovered how much I love Tarte. I do like the eye-shadows and the eye liners. They do not bother my eyes and easy to use. . I am disappointed in the glosses. They don't have a lot of pigment to stand alone. Would prefer cream lipsticks in pink and peach. The eyeliners are long wearing, Would love to have seen some blushes included Good products though.
01-12-13
AMAZING!!!
I use this everyday, and what a value, full size liners and gloss and hello a full pallet of eye shadows in a range of colors.
01-12-13
Ok
Love the eyeliner, great. Lip gloss is ok. Like others have said bad packaging, average quality. Eye shadows do not last all day. I use it but bare essentials eye shadows are way better.
01-10-13
Love this set!
I got this set before the holidays when it was the special value. I LOVE the eye shadows and the eye liners. They are great colors and stay put even when I work out! I wish I would have picked up two at the special price because it was a fantastic value! The only way this kit would be better is if they had packaged the Lip Surgence lip products instead. I prefer them over the lip glosses in the kit. Overall a great value!
01-10-13
Not thrilled
I have recently discovered how much I love Tarte. I jumped on this offer to try some new products. The eye-shadows seems a lot more purple than I could tell through the computer screen. I don't wear a lot of purple, and the colors all sort of look the same. They wear OK. I am disappointed in the glosses. They don't have a lot of pigment to stand alone. I do appreciate that they don't get too goopey and the mint smell/taste is OK. The eyeliners are long wearing, that is very surprising. But the colors honestly look the same. I just need the one for nights out where I would need something long lasting. This pallet would be perfect if it were shadow pencils instead of the pallet, lip sticks instead of the glosses and just one eye liner with something else. Would love to have seen some blushes included.
01-10-13
overall just bad
1st... I had to click and click to get gloss to appear. (and still struggle to get enough gloss). Not enough color and I hate minty tastes. 2nd.... the eye shadows don't give enough color, they seem to be messy and smear. I tried them damp to see if that would help but it caused them to cake. 3rd.... will not keep the eyelines because I do not like the other products. Too much expense just to keep the pencils. Truthfully I didn't care for the eyeliner colors offered. Sorry this has to be returned. I also gave one as a gift so I sure hope she liked it more than me. She is 17yrs. old
01-09-13
Best eye products
I purchased this for my use and after trying many different products, can honestly say these color cosmetics are the best. I love the shadows and how beautifully they build and blend. So pleased with the liners as well. Just a great purchase.
01-09-13