tarte Treat Yourself to Gorgeous 28-piece Collection
Recommendation Test Anchor, don't delete
Recommendation Test Anchor, don't delete
In Stock
Sold Out
We're sorry.This item is not available at this time.
Pre Order Possible.
Low Stock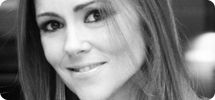 "The holidays are a time for generosity AND indulgence. I've assembled a collection of my favorite merry and bright colors that flatter every complexion to create the perfect gift--or three! Your loved ones will be so delighted that you won't feel guilty treating yourself to gorgeous, too!"
— Maureen Kelly, tarte Founder
Reviews & Community QA
A226316 - tarte Treat Yourself to Gorgeous 28-piece Collection
262
262
Not Great
The eyeshadows were nice and lots of great colors. I was not crazy about the lip glosses. It is hard to get the color out of the container. The eye liners are nice but only two of mine work. I can not use the other two. They don't work. I will try the line again but this was not a great purchase.
03-29-13
Good News & Bad News
I loved the EYESHADOWS, but they are an absolute pain to store, and not portable at all. Hated the LIP GLOSS... so sticky and a horrid taste... gave them to my 15-year-old niece to play with. Lastly, the cashmere EYELINERS are heaven-sent. For the first time in my life, I found a completely waterproof eyeliner. It glides on smoothly, stays put, and is saturated with colour. So, two outta three ain't bad, *lol*.
03-23-13
Excellent
I've enjoyed using the entire kit. I would love to see it on the show again! The next time I will order two!
03-11-13
great product
I love all things from Tarte. the colors are great I hate that I have to share with my daughter but at least its natural and good for your skin.
02-28-13
colors!!!!!
The Colors are outstanding you can mix and match the colors any way you want and love the lip favors
02-28-13
LOVE IT!I
I love it and for the price, ya can't beat it! Please put on value pay for a day!!!!!!!
02-26-13
I love it
It's really nice, soft colors and so natural compliments well with the full coverage foundation.
02-25-13
Great Lipglosses; Poor Delivery System
I purchased this set for Christmas gifts. I gifted the eyeshadows and eyeliners. The lipglosses were kept, and I am so disappointed that the delivery system is so poor. I clicked probably hundreds of times and nothing comes out. What a waste of money since I no longer had the complete set to return to QVC.
02-18-13
Love product
I bought this product for my sister for Christmas, she loved it so much and I am so happy that she is enjoying all the products. She told me that she will have eyes shadows, eye liners and lip glosses for many time. The product is perfect and the quality is superb, and I definitely recommend this product to anyone.
02-10-13
Wonderful; don't want to run out!
I as well don't understand the bad reviews!!! So to initially get the lip gloss started you have to click it 20 times...it's not like its broken! The eye shadows are wonderful! Stay on all day and has a variety of colors for any occasion! The eye liners go on easy and smooth and do stay on as well. I don't care for all of the lip glosses, however I used 2 glosses and blended together and love the color. I will try blending more! Love this, and nowhere else will you find this all for the TSV price even at a dollar store!
02-10-13
not good value
First time trying Tarte. Loved the quality of the liners and shadows. But I only liked the color of one liner and four shadows. I did not like the lipgloss at all hated the clicking. I will try more Tarte products because I believe it good quality and free of all the ingredents I don't want on my skin.
02-06-13
Dislike lip gloss
I tried this product for the first time. I loved the eye shadows and eye liners. However, the lip gloss required so many clicks that it took forever to get any to use. Finally after giving up , the next time I went to use it the brush was full of gloss. And it is not made in the US. I didn't want to send the whole kit back, but will not use the gloss, so am stuck and paid for something I will not use.
02-05-13