tarte Miracles from the Amazon 6pc. Collection with Bag
In Stock
Sold Out
We're sorry. This item is not available at this time.
Pre Order Possible .
Low Stock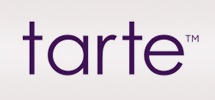 Secrets of the Amazon Revealed
Read expert answers to top customer questions on this collection from the tarte team.
Description
What is it: A collection of iconic and soon-to-be favorites inspired by the Amazon.
Who is it for: Anyone looking for the appearance of a flawless complexion, stunning eyes, and the perfect pout.
Why is it different: This collection is infused with skinvigorating ingredients--maracuja and Amazonian clay.
Maracuja miracle foundcealer blends a concealer and foundation into one hydrating formula infused with maracuja oil. The maracuja brush works to gently buff the formula onto the skin to conceal and cover for an even finish.
The eye and cheek palette has six eyeshadows for liner, lid, and highlighter shades along with a full-size, universally flattering blush. The double-ended brush lets you apply shadow to the lid and crease beautifully. Complete your eye look with mascara formulated to help increase the appearance of lash length and width.
The liquid lip shine is the perfect finishing touch that blends a stain and gloss in a complexion-enhancing shade.
Take all your Amazon essentials with you in the durable makeup bag--done in a woven print in tarte's signature purple with soft gold details.
How do I use it: Dispense a dime-sized amount of the foundcealer to the back of your hand and apply with the brush using sweeping, outward strokes. Build as necessary in areas that need more coverage.
Use the double-ended brush to apply the shadows. Apply to the lid and brow bone with the short end; the longer, fluffier end is for applying to the crease and outer corners. Sweep the middle shades across the eyelids; the deepest shades on the outer corners, crease, and lashline; and the lightest shades to highlight the browbone and inner corners. Apply the blush to the apples of the cheeks in an upward sweeping motion.
Wedge the mascara wand at the base of the lashline and pull it through in a zigzag motion to coat and separate every last lash.
Apply lip shine like a gloss. The applicator tip gently glides around the shape of your lips for a foolproof application.
From tarte.
Includes:
0.51-fl oz Maracuja Miracle Foundcealer
0.27-fl oz LipSurgence Liquid Lip Shine in Exquisite, a berry mauve shade
0.24-fl oz Amazonian Clay Smart Mascara in black
Amazonian Clay Eye and Cheek Palette with one 0.20-oz blush in Talented, a peachy coral shade; and six 0.035-oz Amazonian Clay eye shadows in Pink Beyond, a pink shade; Taupe for the Best, a taupe shade; Dreams Plum True, a plum shade; Out of This Pearl, an ivory shade; Thistle be the Day, a grey shade; and Paint the Brown, a dark brown shade
Double-ended eye shadow brush
Maracuja Miracle Foundcealer Brush
Makeup bag
Bag measures approximately 9-1/2"W x 5"H x 2-/12"D
Imported
Reviews & Community QA
Rated

4

out of

5

 by

400

reviewers.
Rated

5

out of

5
 by
Kimbird
Bring more "Talented" Blush In a Compact
Love this blush color! It is my all time favorite!
08-25-15
Rated

5

out of

5
 by
Tuxedo10
Love this kit
I have to say this is the best taste I have purchased. The brushes are amazing and the foundation is great. The mascara was a little dry for me but recommend this kit.
08-18-15
Rated

4

out of

5
 by
Amy0817
I love the tarte products, except.......
I absolutely love tarte products, this was my first time trying the mascara that came with this collection and I have to say that was the only thing I was disappointed about. I loved everything else that came with this awesome deal except the mascara, it was quite dry for my taste BUT I loved everything else and the brushes are all awesome!!
08-15-15
Rated

5

out of

5
 by
LydiaBlomb
BEST FOUNDATION EVER
I am IN LOVE with this whole kit. I bought the kit for the obvious deal at the time (I think I paid 59.99$). I love the shadows and blush. I don't really like the brushes that are with it but I still use them. The mascara is a must and the lip gloss is to die for. Now for the best part of this kit, DAT FOUNDATION THO. I can not begin to explain the enjoyment this foundation has brought into my life. I have never had a foundation that worked so well with my skin. It melts into the skin and looks like your own skin. The brush works wonders with it, but so does a beauty blender (that's what I use.) I'm waiting for the next bag to come out like this; I think I remember there being two more. I'm completely out of this foundation and it's sad. I had it from February until mid June. It lasts a LOOONNGGG time. Everyone just get it.
07-11-15
Rated

4

out of

5
 by
ketyree23
Great value!
I absolutely love this product. First of all, I bought it when it was the TSV, so I got it at an even better deal, but in terms of value, you can not go wrong. The brushes alone would cost around $25 a piece, and their palettes run $38 a piece. Right there you just covered the cost of this set. But you also receive the Maracuja Foundcealer which is AMAZING for oily skin. I have flawless skin when I put it on (I use a beauty blender). My only complaint is that Tarte eyeshadows are not very blendable, so you HAVE to put down a primer, as well as a base color.
07-07-15
Rated

5

out of

5
 by
Swissgirl007
Love!
My makeup has never looked better. I have green eyes and I love the colors with my eye color. My eyes pop! Also the foundation is amazing. I am now on auto delivery and bought a set for my sister who is a makeup snob and am positive she will love it! Take a chance and try it, you will love it!
07-07-15
Rated

3

out of

5
 by
Merrt97
I Love Tarte But....
I would have given 5 stars because I love this brand and all of the pieces that came with this set, except the foundation. The packaging of the foundation kept falling apart. I was only able to use the little pump dispenser twice and then the whole thing fell apart. I loved the coverage and the small amount needed to get full coverage, but who wants to fight with their foundation bottle very morning.
07-04-15
Rated

5

out of

5
 by
keeblerjsr
A must have introduction to tarte
I ordered this having never used tarte products. These products are well worth the price! The brushes are quality brushes and the bag is very attractive. The foundation feels great on and has exceptional coverage- I have sensitive eyes and no lashes and the the mascara worked wonders on my skimpy lashes and did not irritate my eyes at all. Love the color of the lip gloss (which is not sticky or gummy feeling). Lastly to the compact- the shadows have true amazing colors, they go on smoothly and have great staying power. They are so easy to blend (also with other brands for a boost) and the blush- this is the one of the best blushed I have used. The color is a great pop of color that is multi tasking. I have used it alone and I have added it to other colors/brands to add an extra something and it does. I have used it over everything from a soft mocha to a light pink with it giving the right amount of something extra. If you are in doubt stop thinking about it and order this kit today!! I assure you it will not disappoint- It made a fan out of me!
07-03-15
Rated

5

out of

5
 by
LisaJ
High Quality!
I am a HUGE fan of Tarte products and let me just say that although I am not a big fan of the COLORS in the eye shadow palette or the lip gloss I still give 5 stars because the quality is still excellent. The shades are my personal issue not a product issue. The one item in this kit I thought I might be disappointed in is the item that as it turns out I LOVE! Tarte Maracuja Miracle Foundcealer!!! At first I wasn't sure but after a few days of application I have found it to be my new go-to. You do not need much (and I have suffered adult acne over the past year) and the coverage is amazing. It seems to give my skin a bit of a glow as well which is something I tend to stay away from because of the acne. Mattes are typically my best friends but not this time. The glow does not enhance my problem area's whatsoever. The brushes included are as always high quality and apply the product evenly, and beautifully. Tarte's mascara are my favorites in general because it applies nicely and does not cause itching or watering as I have sensitive eyes and this one is no exception. Lastly the bag is great! It is a lot bigger than I had anticipated and I now use it to hold all my extra's in my handbag. The lip gloss does go on smoothly and has a nice feel to it... it's just not the right shade for me as well as the eye shadows. I'm sure the blush is great, I just don't use it. Tarte's matte bronzer has permanent residence on my cheeks already.
06-27-15
Rated

3

out of

5
 by
shannanf
Foundation good...colors clown like and dark.
Gosh, I hate writing this bad review, but I am so frustrated with Tarte lately! I just received my auto ship today...YUCK, more dark colors! It's Spring/Summer for goodness sake, so I don't understand the color selection at all. Horrible. Where are the pretty pinks and nudes...even soft corals? I just reviewed Tarte's Beauty in the Basic's Kit and have the same issue with that kit...dark, unflattering and outdated colors. I've been a Tarte girl for many, many years, but I'm not liking things since Tarte was sold.
06-16-15
Rated

5

out of

5
 by
Cottonlover
Love This Foundation Kit
Beautiful finish. Great coverage. I had no issues with the dropper dispenser, in fact saves product. Colors are pretty & easy to blend. I have paid more & not had the same results. I no longer have to buy concealer. Thank you Tarte
06-12-15
Rated

3

out of

5
 by
JillD85
Just ok
Brushes- Great Lip Gloss- Ok, nothing special Mascara- Love it- Make lash's long and defined Eyeshadow- Nice colors but not long lasting Foundation- Just ok- Not a long lasting as I had hoped it would be even when I tired using a primer.
06-12-15