tarte Beauty without Boundaries 8-pc Collection
Recommendation Test Anchor, don't delete
Recommendation Test Anchor, don't delete
In Stock
Sold Out
We're sorry.This item is not available at this time.
Pre Order Possible.
Low Stock
Recommendation Test Anchor, don't delete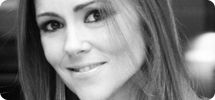 Reviews & Community QA
tarte Beauty without Boundaries 8-pc Collection
274
274
It was an ok product
BB Products were ok. Shade color was lighter then expected. I really only liked the mascara.
10-16-14
The BEST liner EVER!
PLEASE,PLEASE,PLEASE! Sell this waterproof inner rim liner in a 2 pack!! or at least get the Mascara and inner rim liner duo back in stock. Absolutely LOVE this inner rim liner!!!!! It's awesome. Been looking for a product like this 4EVER!!! And now I can't get anymore unless I buy this package. I like the mascara so that's ok if I have to buy that too. But REALLY LOVE LOVE LOVE the inner rim liner. Great job. But get some more in. Went on tarte website and still couldn't find it.
07-11-14
Great set and value!
I am very impressed with this set. I especially love the tinted primer and the undereye corrector. They go on smoothly and leave a beautiful and natural-looking glow. The brushes are also very nice. I have the Amazonian clay foundation, which is great, but this is even better. It feels light on my face and lasts all day too.
05-13-14
So glad I bought this set!
I love every single item in this set, but my favorite is the BB cream and the eyeliner. The bag is beautiful and spacious enough to hold a lot of products. Love, Love Love!! Thank you QVC and tarte Beauty for making this great set affordable. Can't wait for the next one.
05-09-14
3rd Shipment in this AD
REALLY disappointed that the 3rd installment of this had the eye shadow palette that is an "old" product. Neutral Eyes Vol. II. (which I already own). If Tarte is going to do these TSV's on AD, is should not be an OLD ES palette. Really disappointed.
03-20-14
Best Auto-Delivery Ever!
I love Tarte, and this bag did not disappoint! Totally addicted to the BB Cream. I purchased the auto delivery and was happily surprised when I received my second and third shipment. In both of there were two different, full size, eyeshadow cases. One that had about six different darker shades of bronze and lighter pink shades and two colors of blush, and the other on that I received today was a palate of 10 bronze, from light to medium shades, and a skinny smolder. The lipsticks are also amazing. I have very fair skin so most shades are too bright for me. However, every shade that has come with this set has worked. Thank you!!
03-18-14
terrible mascara
I used the mascara and kept finding black smudges under my eyes. I will have to pitch it.
03-16-14
Great kit
Love the brushes, the primer is so good, all the products work well.
02-18-14
Hit & miss
I liked the corrector, eye liner, & brushes. I also bought this on auto delivery & it was canceled, which was ok seeing as there were only a few products I liked.
02-15-14
Disappointed big time!
I enjoyed the brushes, bag, mascara, eyeliner, and lip product. The bb cream & concealer were different colors, and the bob cream itself wasn't a good color or texture, which is rare for Tarte, as almost every product I've gotten from Tarte is great. But what makes me really mad is that they cancelled my auto delivery order after the first order, so I'm not sure if other colors could have been better. I enjoy most Tarte kits, but what's up with the mismatch colors on bb cream & concealer, as well as canceling my order when some people received theirs?
01-31-14
Not Worth It...
In this kit I absolutely loved the eyeliner, mascara, brushes...and that's pretty much it. I have combination skin. My skin is dry looking but is oily. The BB cream emphasized my dry lines like crazy.. it didn't cover anything, didn't make my makeup last longer, and gave a weird white/Gray tint to my face. That was one of the main reasons I bought this kit. The concealer was way darker than the BB cream and it had an awful finish, very oily on my face. The bags zipper actually broke two days after it came in the mail.. the lip color was drying and not a color shade for me. This kit unfortunately isn't worth the money. I had very high expectations from it and was highly disappointed. I love other tarte items but not this kit... it didn't work for my mother or grandmother either.
01-16-14
Love This Kit!!!
I got on auto delivery. I use everything but the mascara. It definitely needs a good primer to adhere to. I gave it to my daughter, so no big loss! I love the products and the second delivery was awesome!!!! Tarte is the best!
01-05-14